Episode notes
New to Bullseye? Subscribe to the show in iTunes or via the RSS feed, or check out our SoundCloud page to share any or all of these interviews or recommendations!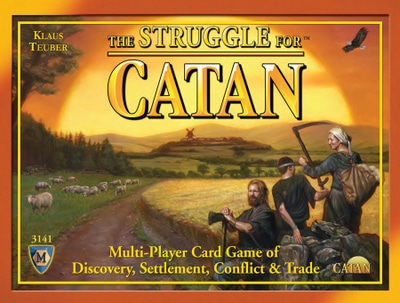 Mark Frauenfelder Recommends: The Struggle for Catan and Anomia
Mark Frauenfelder of Boing Boing and the podcast Gweek zeroes in on his favorite card games. His first pick is The Struggle for Catan, a spin-off of the colony-building board game Settlers of Catan. He also plugs Anomia, a crazy-fast word game that "makes your brain confuse being first with being the loudest."
Share Mark Frauenfelder's Game Recommendations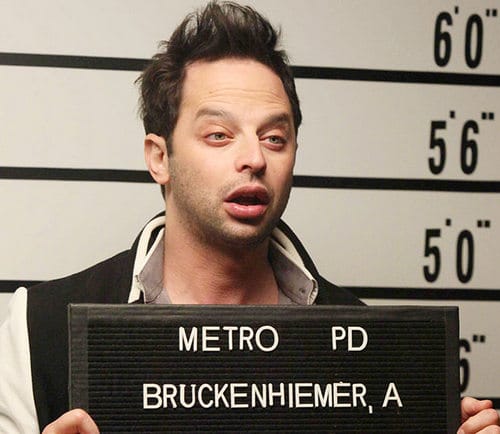 Nick Kroll in character as "Aspen Bruckenheimer"
Nick Kroll on Finding Comedy in Humanity's Worst
Nick Kroll has a knack for taking humanity's very worst and turning it into comedy. You can see it in his portrayal of Ruxin, the overly-aggressive lawyer and fantasy football player of FX's The League, but it's even more apparent in his new Comedy Central series, Kroll Show.
Kroll Show features amazingly specific characters that have become familiar as artifacts of our reality-show, fame-gripped culture: self-indulgent trust fund party boys, vapid PR professionals, and a wannabe record producer who lives with his mom.
Kroll returns to Bullseye to discuss how he finds inspiration in people lacking self-awareness – and, on the other hand, the perils of being too self-aware.
Kroll Show airs Wednesdays at 10:30/9:30c on Comedy Central.
Embed or Share this interview with Nick Kroll.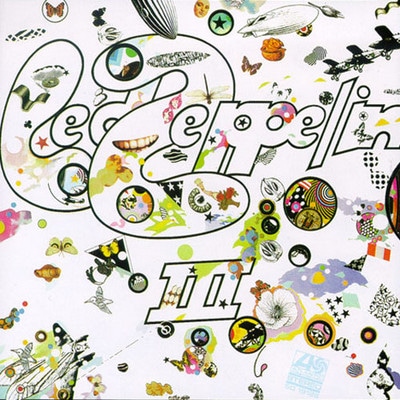 Canonball: A Tour of Led Zeppelin's III with Brad Tolinski
This episode marks the debut of our new segment: Canonball. We'll take a flying leap into the canon of popular music and find albums that deserve a closer look.
This week, we're joined by Brad Tolinski, editor-in-chief of Guitar World and author of the new book Light and Shade: Conversations with Jimmy Page.
He'll tell us about Led Zeppelin III. With that album, Led Zeppelin moved away from the 60s obsession with authenticity and deep ideas — and into a whole new sound.
Embed or share this segment: Canonball: A Tour of Led Zeppelin's III with Brad Tolinski.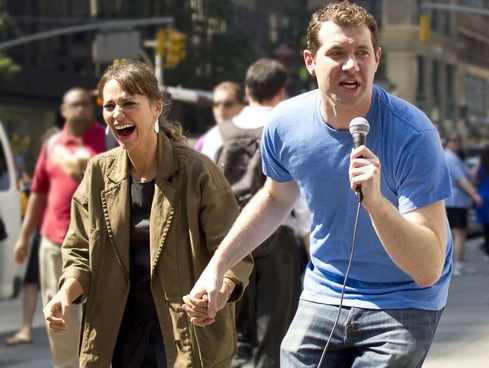 Billy Eichner and the Pop Culture Maniac That is Billy on the Street
Comedian Billy Eichner roams the streets of New York with a camera crew, roping unsuspecting pedestrians into playing his game show, Billy on the Street. While Cash Cab paved the way for street-ambush game shows, Eichner's approach has a unique twist.
The correct answers are often subjective (as in the game "Dead or Boring") and his game show persona is hyper-energetic and over-the-top. He's ready to swoon with a contestant who shares his love of Meryl Streep, or yell and stalk angrily away from a contestant who doesn't.
Eichner tells us about his screaming encounters with Madonna, the influence of Pee-wee Herman on his on-screen persona, and the role that game show laws played in the development of his show. (It turns out that "game show compliance lawyer" is a real job.)
Episodes of Funny or Die's Billy on the Street are available online and air Fridays at 10/9c on FUSEtv.
Embed or Share this interview with Billy Eichner.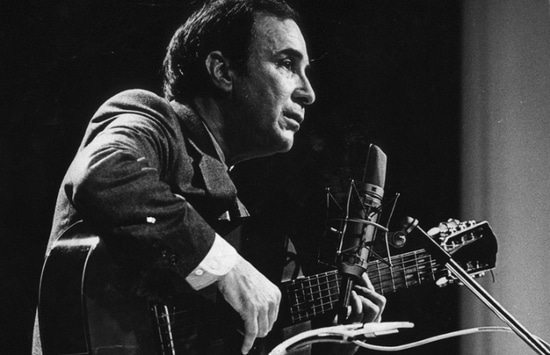 The Outshot: João Gilberto
On the Outshot, Jesse features João Gilberto, a musician who stripped away the heat and intensity of samba to create a cool, minimalist genre: bossa nova.
Guests
Nick Kroll
Billy Eichner
Brad Tolinski
Mark Frauenfelder
About the show
Bullseye is a celebration of the best of arts and culture in public radio form. Host Jesse Thorn sifts the wheat from the chaff to bring you in-depth interviews with the most revered and revolutionary minds in our culture.
Bullseye has been featured in Time, The New York Times, GQ and McSweeney's, which called it "the kind of show people listen to in a more perfect world." Since April 2013, the show has been distributed by NPR.
If you would like to pitch a guest for Bullseye, please CLICK HERE. You can also follow Bullseye on Twitter, YouTube, and Facebook. For more about Bullseye and to see a list of stations that carry it, please click here.
Get in touch with the show
How to listen
Stream or download episodes directly from our website, or listen via your favorite podcatcher!