Episode notes
"Washington Slizzards" and "Laughin' to the Bank" with Andrew Noz
Andrew Noz joins us this week to talk about throwback 90s sounds and a rapper gone viral on Youtube. He talks to us about the DC-based Ras Nebyu's "Washington Slizzards" and Chief Keef's "Laughin' to the Bank".
Andrew Noz is the proprietor of the blog Cocaine Blunts, and he writes about hip hop for Pitchfork, the Fader, and Hip Hop Pit Stop.
(Embed or share this segment with Andrew Noz)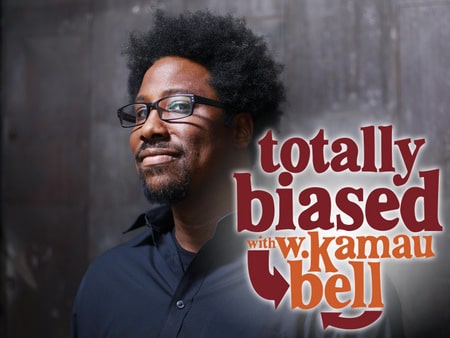 Comedian W. Kamau Bell on the Sweet Spot of Gentrification, the TV Talk Show World, and More
W. Kamau Bell wants to talk to you about race. And about urban inequality, and politics, and Spider Man too. He came to his own brand of sociopolitical comedy after working as a comic for years, eventually shaping his work into a one-man show in which he promised to "end racism in about an hour."
A lucky break with an audience member at one of those shows – Chris Rock, to be precise – landed Bell his own TV talk show, called Totally Biased. He joins us to talk about transitioning into the talk show world, the sweet spot of gentrification, and remaining true to his own comedic voice.
Totally Biased airs Thursday nights at 11pm on FX.
(Embed or share this interview with W. Kamau Bell)
This segment originally aired on September 4th, 2012.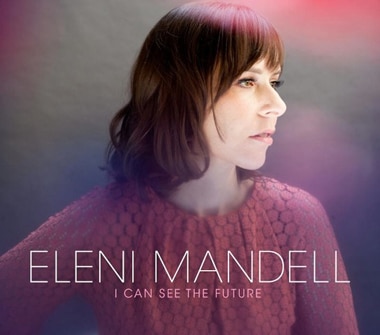 Singer-Songwriter Eleni Mandell on the Song that Changed her Life
Singer-songwriter Eleni Mandell had one of those experiences as a kid that was a hallmark of experiencing music before the internet. She heard a song she liked, went out to the record store, and picked an album by the same artist. The problem? It sounded totally uncool, and not at all like the song she'd heard. It did, however, open her up to a whole new way of listening to music.
Eleni talks to us about the song that changed her life, Tom Waits' "Tom Traubert's Blues." Eleni grew up in Los Angeles loving both punk rockers X and folk rocker Bob Dylan, and her own music mixes airy vocals with 60s pop, country, and folk sounds.
Her newest album is I Can See the Future. She's currently touring Europe with Sylvie Lewis. You can see tour dates and more about her at EleniMandell.com
(Embed or share Eleni Mandell on the Song that Changed Her Life)
This segment originally aired on September 4th, 2012.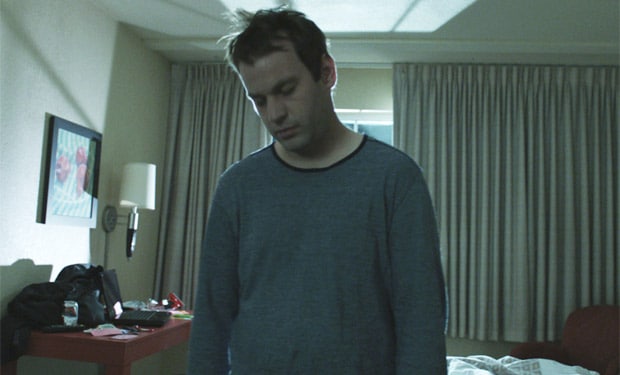 Mike Birbiglia on the Miracle of Actually Making a Movie
Mike Birbiglia knows his own story pretty well by now. After struggling as a stand up, he started working some personal details from his life into his comedy. Some of it was pretty standard, like wrapping his head around the idea of getting married to his longtime girlfriend. And some of it was less familiar stuff, like running out of a window while sleepwalking.
Birbiglia went on transform these thoughts into a one-man show, a book, and finally, a movie. And although talking about the subject matter was second nature, directing a movie about it was not. He joins us to discuss being a first-time director, the difficulty of delivering stand up in a casual, easy way, and why he considered long-lasting marriage to be a totally foreign concept.
Sleepwalk With Me is now available on Netflix Instant and on DVD and Blu-Ray.
(Embed or share this interview with Mike Birbiglia)
This segment originally aired on September 4th, 2012.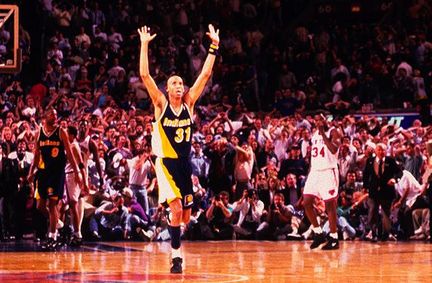 The Outshot: Winning Time
Jesse recommends the ESPN documentary Winning Time: Reggie Miller vs. the New York Knicks for a look at a volatile shooting guard, an intense basketball rivalry, and some courtside conversations with Spike Lee.
(Embed or share The Outshot: Winning Time)
This segment originally aired on September 4th, 2012.
Are you a sports fanatic with a favorite doc? Head on over to the MaxFun forum and pick your own Outshot.
Guests
W. Kamau Bell
Mike Birbiglia
Eleni Mandell
Andrew Noz
About the show
Bullseye is a celebration of the best of arts and culture in public radio form. Host Jesse Thorn sifts the wheat from the chaff to bring you in-depth interviews with the most revered and revolutionary minds in our culture.
Bullseye has been featured in Time, The New York Times, GQ and McSweeney's, which called it "the kind of show people listen to in a more perfect world." Since April 2013, the show has been distributed by NPR.
If you would like to pitch a guest for Bullseye, please CLICK HERE. You can also follow Bullseye on Twitter, YouTube, and Facebook. For more about Bullseye and to see a list of stations that carry it, please click here.
Get in touch with the show
How to listen
Stream or download episodes directly from our website, or listen via your favorite podcatcher!