Episode notes
New to Bullseye? Subscribe to our podcast in iTunes or with your favorite podcatcher to make sure you automatically get the newest episode every week.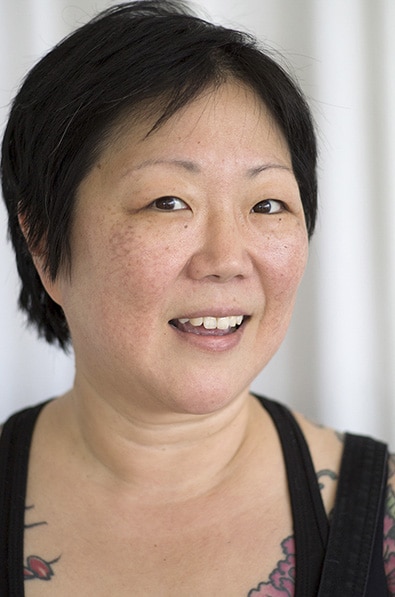 Photo: Jesse Thorn
Margaret Cho on Growing Up Korean American, Breaking Through in Comedy and Gay Men She Loved and Lost
Margaret Cho has always found a way to make her life inform her art. With her work as a stand-up comedian, an actor and a singer-songwriter, she has used the events of her life, both good and bad, to inspire her. Whether it's growing up as a Korean-American girl in San Francisco or breaking through the male-dominated world of stand-up comedy in the early nineties, Cho has always found a way use all of life's experiences to create entertainment.
Cho famously co-created and starred in the first sitcom that focused on an Asian American family. All-American Girl was cancelled in its first season, but it became a part of American television history and helped lay the groundwork for sitcoms like Fresh Off the Boat. Since then, Cho has continued her standup career, and appeared in numerous film and television shows including Dr. Ken, Family Guy, Sex in the City and on 30 Rock, where in separate episodes, she played North Korean dictators: Kim Jong Il and later his son Kim Jong-un.
Margaret Cho sat down with Jesse to talk about beginning her career during the 90s comedy boom in San Francisco, growing up in a Korean immigrant family, and how the community around her family's gay bookstore continues to touch and inspire her life.
Margaret Cho's new album American Myth is now available on iTunes and on her website, MargaretCho.com. She's also out on tour this May and June.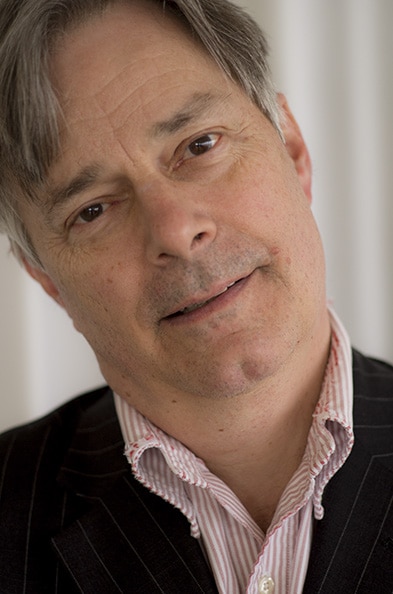 Photo: Jesse Thorn
Whit Stillman on Jane Austen, the Importance of Language and Being Inspired by 'Elf'
Whit Stillman is a writer-director who makes comedies of manners. With his films Metropolitan, Barcelona and The Last Days of Disco, the director often explores the world of young upper-class adults who are struggling to find their way in the world both at home and abroad. The films were each made on modest budgets and received praise from critics; his very first film, Metropolitan, garnered an Oscar nomination for Best Screenplay.
His latest film Love and Friendship is adapted from Lady Susan, an unfinished novella by Jane Austen. The movie explores the familiar comedic tropes of Austen's work including class, sexuality, deceit and manipulation.
Whit Stillman joined Jesse to talk about his love for Jane Austen, the importance of language in his films and how the comedy of Will Ferrell infiltrated his new period piece.
Whit Stillman's new film Love and Friendship is in theaters this week.
A Criterion collection of his first three films (Metropolitan, Barcelona and The Last Days of Disco) are now available in special box set edition.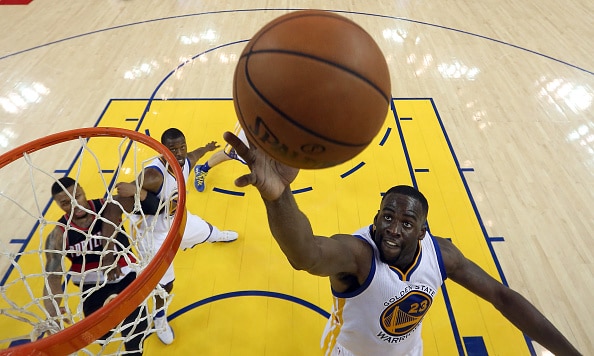 Photo: Ezra Shaw/Getty Images
The Outshot: Draymond Green
Jesse sings the praises of a basketball scrapper who may not get all the fame, but is no less deserving of the glory.
Guests
Margaret Cho
Whit Stillman
About the show
Bullseye is a celebration of the best of arts and culture in public radio form. Host Jesse Thorn sifts the wheat from the chaff to bring you in-depth interviews with the most revered and revolutionary minds in our culture.
Bullseye has been featured in Time, The New York Times, GQ and McSweeney's, which called it "the kind of show people listen to in a more perfect world." Since April 2013, the show has been distributed by NPR.
If you would like to pitch a guest for Bullseye, please CLICK HERE. You can also follow Bullseye on Twitter, YouTube, and Facebook. For more about Bullseye and to see a list of stations that carry it, please click here.
How to listen
Stream or download episodes directly from our website, or listen via your favorite podcatcher!