Episode notes
New to Bullseye? Subscribe to our podcast in iTunes or with your favorite podcatcher to make sure you automatically get the newest episode every week.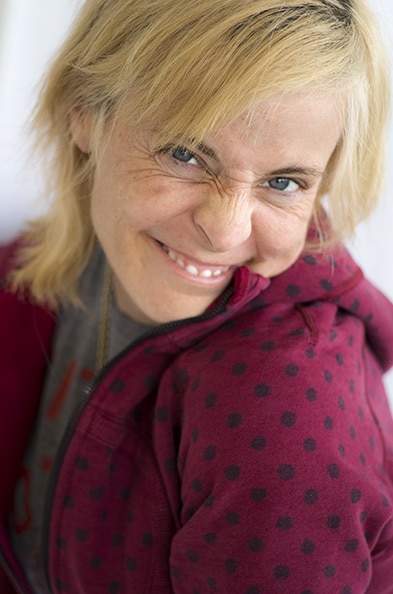 Photo: Jesse Thorn
Maria Bamford on Finding the Comedy in Mental Illness
Maria Bamford is a stand-up whose comedy is equal parts confessional and surreal. Using events from her own life, including her struggles with mental illness, she finds comedy in the painful and absurd, infusing both with an infectious joy that has endeared her to fans around the world.
You might know Maria from her roles on shows like Arrested Development, Comedy Bang Bang, Maron and Louie. She found wider national fame during the 2009-2010 holiday shopping season when she appeared as a super-enthusiastic shopper in a series of Target commercials.
Maria sat down with Jesse to talk about her own experiences as a patient of various Los Angeles mental health facilities, finding love and how wanting to work less proved to be a good career move.
Her new show, Lady Dynamite will be available for streaming on Netflix from May 20th. You can find out more about her upcoming tour dates at MariaBamford.com.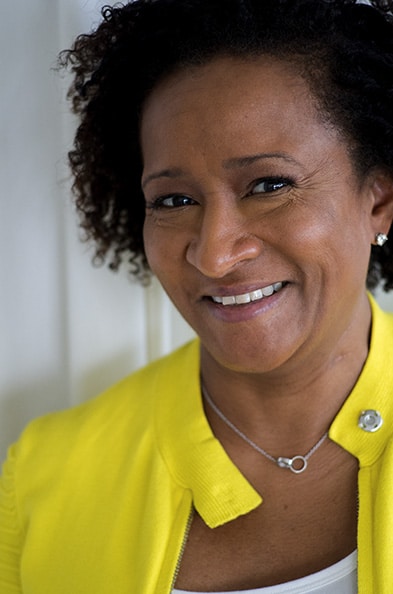 Photo: Jesse Thorn
Wanda Sykes on Life After the NSA and The Freedom to Be Herself on Stage
Wanda Sykes is a comedian and an actor with an incredible force of personality. Her distinctive voice both as a writer and a performer has earned her success on stage, television and film. She's been nominated for seven Prime-Time Emmy Award including a win for Outstanding Writing for a Variety, Music or Comedy Special for her work on The Chris Rock Show.
The Curb Your Enthusiasm star joined Jesse to talk about transitioning from a career with the NSA to stand-up comedy, coming out "accidentally" during a rally against California's Proposition 8 and why she believes that Bob Hope may have been a super spy.
Jesse was especially excited to talk with Wanda about one of his favorite characters in film, Biggie Shorty from the Louis C.K. directed, Chris Rock produced blaxploitation parody, Pootie Tang (or as we had to refer to it on NPR, "shmooty shmang").
Wanda Sykes is beginning her tour this month which includes recording dates for her next comedy special.
Sykes is performing two shows at the Theater at the Ace Hotel in Los Angeles this Saturday, May 21st. The shows will be filmed for her Epix special out later this year. It's called What Happened…Ms. Sykes? Find out more at WandaSykes.com.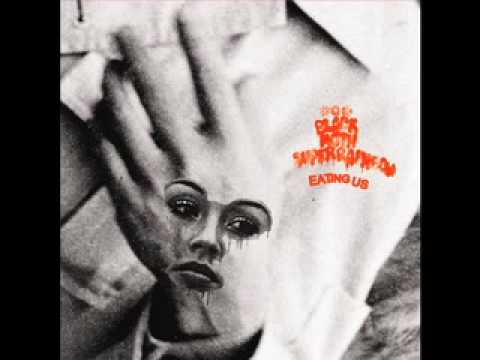 The Outshot: Black Moth Super Rainbow
Jesse talks about his affinity for the music of Black Moth Super Rainbow – an experimental band that declined a request to appear on Bullseye to promote their 2009 album, Eating Us.
Guests
Maria Bamford
Wanda Sykes
About the show
Bullseye is a celebration of the best of arts and culture in public radio form. Host Jesse Thorn sifts the wheat from the chaff to bring you in-depth interviews with the most revered and revolutionary minds in our culture.
Bullseye has been featured in Time, The New York Times, GQ and McSweeney's, which called it "the kind of show people listen to in a more perfect world." Since April 2013, the show has been distributed by NPR.
If you would like to pitch a guest for Bullseye, please CLICK HERE. You can also follow Bullseye on Twitter, YouTube, and Facebook. For more about Bullseye and to see a list of stations that carry it, please click here.
Get in touch with the show
How to listen
Stream or download episodes directly from our website, or listen via your favorite podcatcher!