Episode notes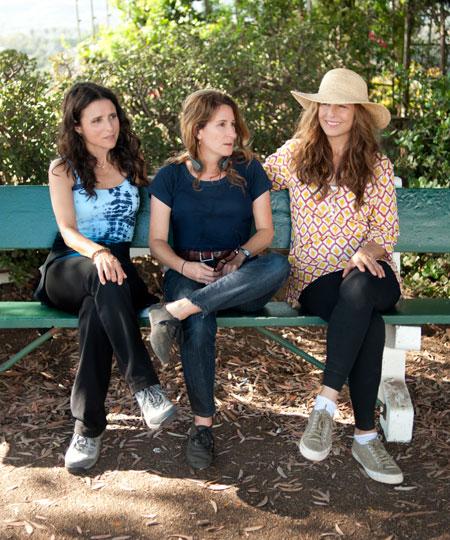 "Human Behavior is Entertaining": Writer and Director Nicole Holofcener on Enough Said and Creating Realistic Film
The writer and director Nicole Holofcener projects are specific, personal and character-driven, and always feature strong female leads. Her fifth feature film, Enough Said, is no exception and stars Julia Louis-Dreyfus, Catherine Keener and the late James Gandolfini in one of his final film roles.
Holofcener's films (which include Lovely and Amazing and Friends with Money) show characters as real people: self-interested, jealous, regretful, loving, but not always likable. Enough Said was purposefully designed to be a more mainstream film than Holofcener's earlier work, but it packs no less of an emotional punch. The movie is about two divorcees, both with teenage daughters, who are facing loneliness and the fraught relationships with and memories of exes.
Holofcener sat down with us recently to talk about divorce, perceptions about men and women as funny people, and how hard it is to make friends as an adult.
Enough Said is now in theaters nationwide.
Related:
Julia Louis-Dreyfus
If you liked this, let someone know! Click here to share this segment with a friend.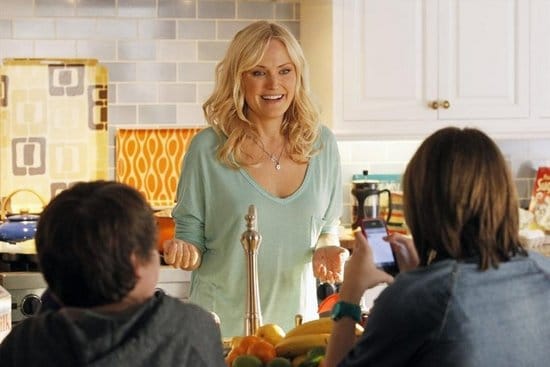 The AV Club's Erik Adams Makes the Case for Fall TV: "Trophy Wife" and "China, IL"
The AV Club's Associate Editor Erik Adams knows that, just as a book shouldn't be judged by its cover, a television show shouldn't be judged by its title. His picks for shows to give a chance this fall are Trophy Wife and China, IL.
Both shows have an impressive acting pedigree, whether it's Trophy Wife's Bradley Whitford, Marcia Gay Harden, and Malin Akerman (as the show's titular spouse) or China, IL's Greta Gerwig and the incomparable Hulk Hogan.
Trophy Wife airs Tuesday nights at 9:30/8:30c on ABC.
The second season of China, IL airs Sundays on Cartoon Network's [adult swim].
If you liked this, let someone know! Click here to share this segment with a friend.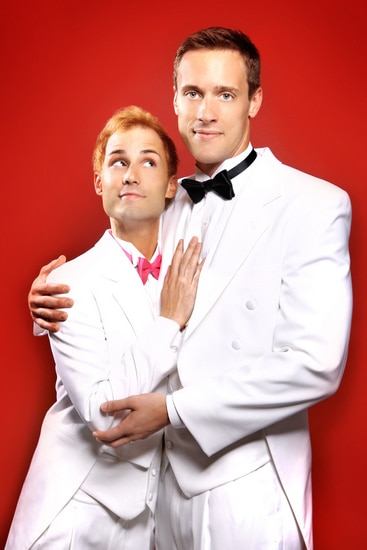 Brad Bell and Jane Espenson on Gay Marriage, Crowdfunding and Creating "Husbands"
A few years ago, the TV writer Jane Espenson was browsing YouTube when she came across a video she loved. It was recorded with a webcam and was a response to Carrie Prejean, a contestant in the Miss USA pageant who gave a particularly inarticulate answer to a judge's question about gay marriage. The video was from "Cheeks", the alter-ego of Brad Bell, and it was the thing that sparked a partnership between Bell and Espenson and a web series called Husbands.
Bell co-created the show with Espenson, a former writer and producer for Buffy the Vampire Slayer and Caprica. Husbands follows two gay men who get married in Las Vegas on a whim – and stay married to avoid damaging the argument for marriage equality.
Bell and Espenson talked to us about dealing with the stereotypes of gay men and their relationships, their writing partnership, and why and how to make crowdfunding work.
New episodes of season three of Husbands arrive Thursdays on CWSeed.
If you liked this, let someone know! Click here to share this segment with a friend.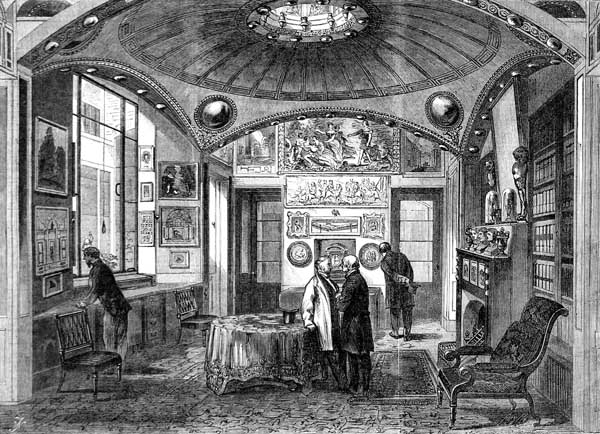 The Outshot: The Spirit of Sir John Soane
Sir John Soane was an important 18th century English architect, but that's not really why Jesse is so taken with his house. It's an incredible physical legacy of a man and his many interests.
If you liked this, let someone know! Click here to share this segment with a friend.
Guests
Nicole Holofcener
Brad Bell
Jane Espenson
Erik Adams
About the show
Bullseye is a celebration of the best of arts and culture in public radio form. Host Jesse Thorn sifts the wheat from the chaff to bring you in-depth interviews with the most revered and revolutionary minds in our culture.
Bullseye has been featured in Time, The New York Times, GQ and McSweeney's, which called it "the kind of show people listen to in a more perfect world." Since April 2013, the show has been distributed by NPR.
If you would like to pitch a guest for Bullseye, please CLICK HERE. You can also follow Bullseye on Twitter, YouTube, and Facebook. For more about Bullseye and to see a list of stations that carry it, please click here.
Get in touch with the show
How to listen
Stream or download episodes directly from our website, or listen via your favorite podcatcher!