Episode notes
New to Bullseye? Subscribe to the show in iTunes or via the RSS feed, or check out our SoundCloud page to share any or all of these interviews or recommendations!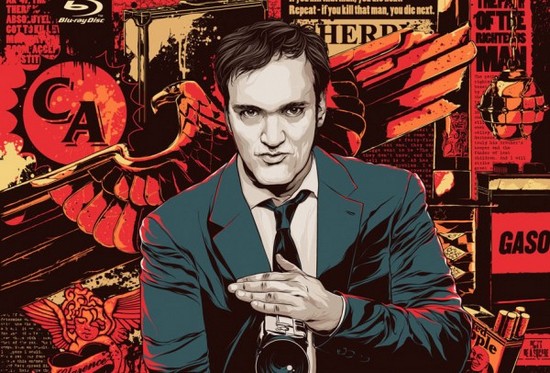 Gift Giving with The AV Club: Tarantino XX and Rediscover Jigsaw Puzzles
Josh Modell and Andrea Battleground from The Onion's
AV Club
join us this week with some holiday gift ideas. Josh recommends
Tarantino XX
, a 10-disc, Blu-ray collection of several of Tarantino's most loved films. Andrea suggests picking up one of the
Rediscover jigsaw puzzles
of your gift recipient's favorite album covers.
(Embed or Share The AV Club's Gift Guide)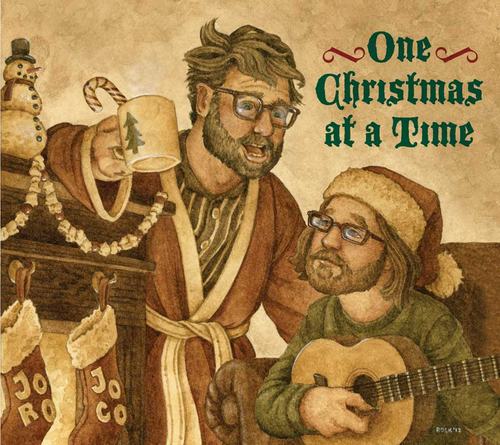 John Roderick, Jonathan Coulton, and a Wunnerful Christmas
John Roderick
and
Jonathan Coulton
each carved his own warm, authentic, relatable space in the indie rock scene, and their sounds and aesthetics are complementary enough to make a collaboration welcome and exciting. That the collaboration comes in the form of a Christmas album is unexpected, but the end result,
One Christmas at a Time
, is a fun and charming exploration of familiar holiday themes — from coping with drunk uncles to the one ultimate childhood gift. Roderick and Coulton join us this week to discuss their first meeting, the challenge inherent in capturing the feelings and emotions of the holiday season while maintaining secular points of view, and why celebrating Christmas in Los Angeles is contemptible.
(Embed or Share this interview with John Roderick and Jonathan Coulton)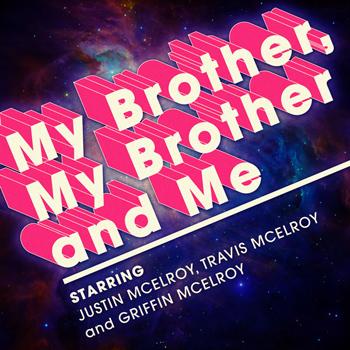 Cockney Accents, Gift Cards, and Christmas Music with My Brother, My Brother and Me
Navigating the holidays can be a treacherous task; between divining proper party etiquette, appropriately selecting gifts for your loved ones, and just coping with all of the little things that spring up around this time of the year, you're probably aching for some guidance right about now. Fortunately, an ace team of (terrible) advice-giving brothers joins us this week to set us straight.
If you're hungry for more wisdom, seek out Justin McElroy, Travis McElroy, and Griffin McElroy's podcast My Brother, My Brother and Me on MaximumFun.org or in the iTunes store.
(Embed or Share Holiday Advice from MBMBaM)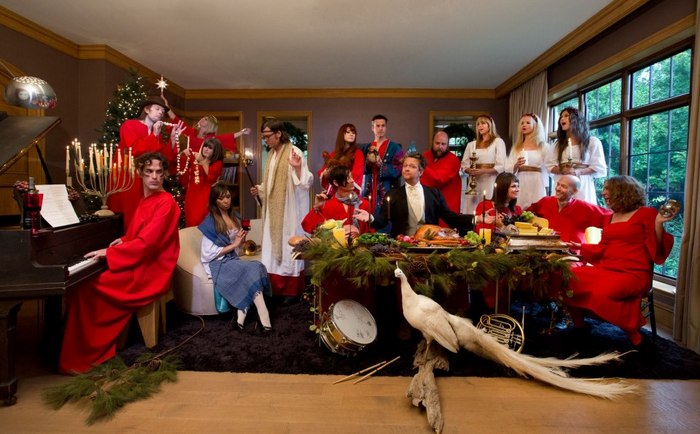 Tim DeLaughter on The Polyphonic Spree's Holiday Experiment
The choral symphonic band
The Polyphonic Spree's
new album,
Holidaydream: Sounds of the Holidays
started out as an experiment — what happens when you take The Polyphonic Spree's ethereal, angelic sound and apply it to holiday favorites? The Polyphonic Spree's lead singer Tim DeLaughter joins
Bullseye
contributor
Daniel Ralston
to explore this question, the role of spectacle in the act, and DeLaughter's experience collaborating with his young son on the record.
Daniel Ralston is a co-host, producer and editor of The Low Times Podcast.
(Embed or Share this interview with The Polyphonic Spree)
The Outshot: Donny Hathaway's "This Christmas"
Popular Christmas music can be pretty hit or miss, and a relatively small catalog of options combined with seasonal overexposure to the genre can make the hits seem few and far between. One Christmas pop song that never disappoints Jesse:
Donny Hathaway's "This Christmas"
.
Guests
Jonathan Coulton
John Roderick
Tim DeLaughter
Justin McElroy
Travis McElroy
Griffin McElroy
Daniel Ralston
Josh Modell
Andrea Battleground
About the show
Bullseye is a celebration of the best of arts and culture in public radio form. Host Jesse Thorn sifts the wheat from the chaff to bring you in-depth interviews with the most revered and revolutionary minds in our culture.
Bullseye has been featured in Time, The New York Times, GQ and McSweeney's, which called it "the kind of show people listen to in a more perfect world." Since April 2013, the show has been distributed by NPR.
If you would like to pitch a guest for Bullseye, please CLICK HERE. You can also follow Bullseye on Twitter, YouTube, and Facebook. For more about Bullseye and to see a list of stations that carry it, please click here.
Get in touch with the show
How to listen
Stream or download episodes directly from our website, or listen via your favorite podcatcher!