Episode notes
New to Bullseye? Subscribe to our podcast in iTunes or with your favorite podcatcher to make sure you automatically get the newest episode every week.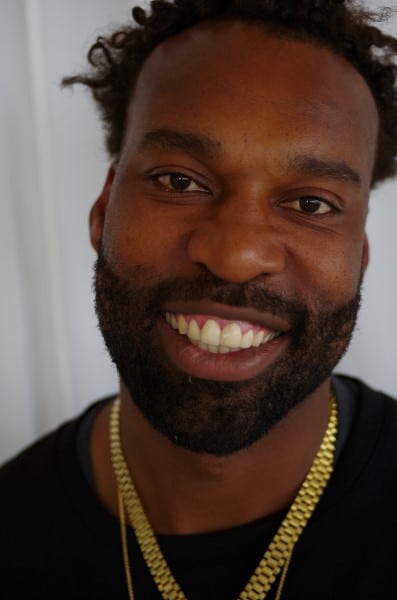 Photo credit: Jesse Thorn
"How Hard Are You Willing to Play for Nothing?" NBA All-Star Turned Documentarian Baron Davis on 'The Drew', LA's Pro-Am League
Baron Davis is a two-time NBA All-Star. He was drafted by the Charlotte Hornets, and went on to play for several other teams before his most recent stint in the New York Knicks. He was barely middle-school age when he started playing in the Drew League, a pro-am league named after Charles R. Drew Junior High School in South Los Angeles. The Drew was a place for amateurs to play competitively, to begin careers, and help build existing ones. A number of NBA players, including Baron Davis, have returned to the Drew in the off-season to hone their skills. The Drew has also fostered a sense of community, and created a safe haven away from gang activity.
Davis joins us to talk about his early days in the Drew, recovering from injury, and why he turned to filmmaking.
The Drew: No Excuse, Just Produce has its world premiere at the LA Film Festival this week.
If you liked this, let someone know! Click here to share this interview with a friend.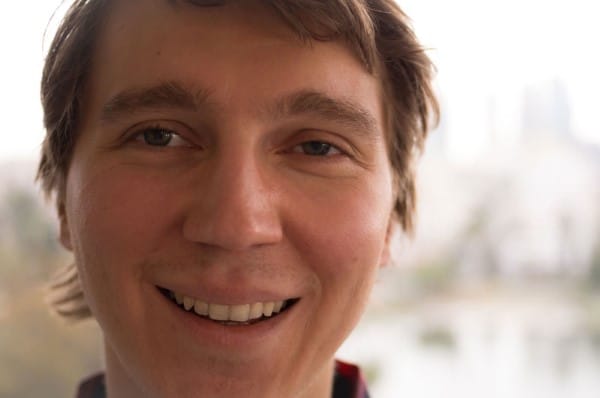 Photo credit: Jesse Thorn
Paul Dano on Capturing Brian Wilson's Essence, Slapping Daniel Day-Lewis and Turning 30
The new biopic Love & Mercy shows Brian Wilson of the Beach Boys during two different periods of his life. Paul Dano plays Wilson during the production of the critically acclaimed album Pet Sounds, as Wilson experiments with drugs and descends a bit into darkness. John Cusack plays Wilson in the late 80s and early 90s, as he suffers under the control of his legal guardian and struggles to wrest himself free.
Dano takes on Wilson's quiet spirit and gives us a glimpse into the mind of a musical innovator. His past work includes a breakout role as a silent teenager in Little Miss Sunshine, a novelist in Ruby Sparks, a power-hungry young preacher in There Will Be Blood and an overseer in 12 Years a Slave.
He joins us to talk about how physically playing music helped him connect to his character, feeling out the dynamics of Wilson's relationship with his father, playing opposite Daniel Day-Lewis in There Will Be Blood and what's changed since he turned 30.
Love & Mercy is in theaters now.
If you liked this, let someone know! Click here to share this interview with a friend.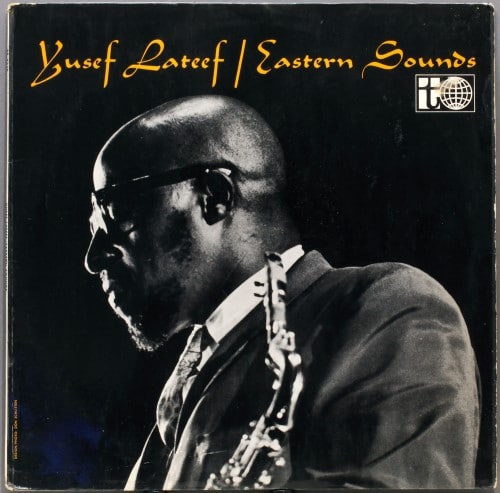 The Outshot: Finding the Heart of a Song in Five Notes with "The Plum Blossom"
Jesse explains why he loves "The Plum Blossom", a beautiful song Yusef Lateef wrote for an instrument that only produces five notes.
If you liked this, let someone know! Click here to share this Outshot with a friend.
About the show
Bullseye is a celebration of the best of arts and culture in public radio form. Host Jesse Thorn sifts the wheat from the chaff to bring you in-depth interviews with the most revered and revolutionary minds in our culture.
Bullseye has been featured in Time, The New York Times, GQ and McSweeney's, which called it "the kind of show people listen to in a more perfect world." Since April 2013, the show has been distributed by NPR.
If you would like to pitch a guest for Bullseye, please CLICK HERE. You can also follow Bullseye on Twitter, YouTube, and Facebook. For more about Bullseye and to see a list of stations that carry it, please click here.
Get in touch with the show
How to listen
Stream or download episodes directly from our website, or listen via your favorite podcatcher!