Episode notes
New to Bullseye? Subscribe to our podcast in iTunes or with your favorite podcatcher to make sure you automatically get the newest episode every week.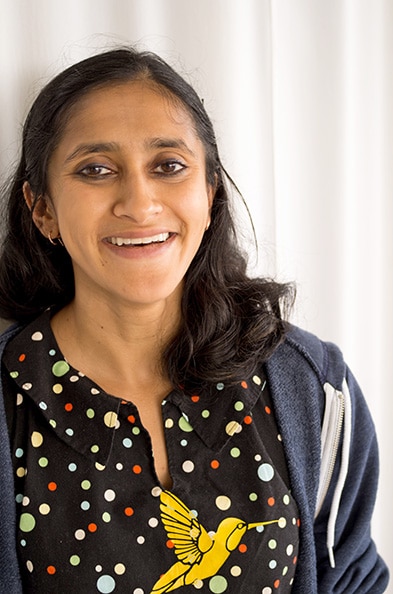 Photo: Jesse Thorn
Aparna Nancherla on Mining Comedy From Anxiety and Depression
Though most people find it difficult to find anything funny about depression and anxiety, comedian Aparna Nancherla. has used her own struggles with mood disorders to inspire her comedy. A rising star in the comedy world, Nancherla bravely reveals her struggles with depression in a way that makes the experience both relatable and hilarious.
Named by Variety as one of the Top 10 Comics to Watch in 2016, Nancherla has appeared as a performer on Conan and Inside Amy Schumer. She's also written for Late Night with Seth Meyers and Totally Biased with Kamau Bell.
Nancherla sat down with Jesse to talk about about her experiences living with anxiety and depression, the ups and downs of writing comedy for television and how she deals with hecklers on Twitter.
Aparna Nancherla new album is called Just Putting It Out There. She is currently on tour and you can find out more by visiting aparnacomedy.com.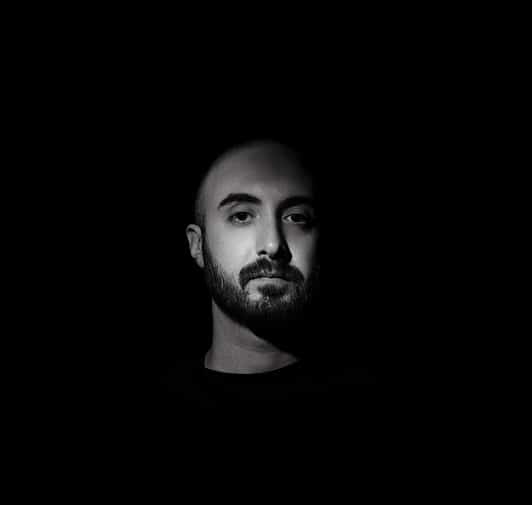 Clams Casino
As with any established musical genre, there is a quality of sameness that can pervade artists. It's no less so in the world of hip-hop. But Clams Casino (born Michael Volpe) provides a unique and surprising voice in that world. As an electronic musician and music producer, he has created a distinctive body of work of his own as well through his collaborations with artists including ScHoolboy Q, FKA Twigs and Vince Staples.
Clams Casino joined Jesse to talk about the influences that lead to his unique sound, and some of the ways he paid his dues coming up in the world of hip-hop production. They also discuss his new album, 32 Levels, and how he developed his relationship with rapper Lil' B. The two of them have long been collaborators, including on the new album, but didn't really get to know each other until making of the new record.
Clams Casino's new album is called 32 Levels.
The Outshot: Jaws
Jesse checks in on the classic movie you should see before going swimming this summer.
Guests
Aparna Nancherla
Clams Casino
About the show
Bullseye is a celebration of the best of arts and culture in public radio form. Host Jesse Thorn sifts the wheat from the chaff to bring you in-depth interviews with the most revered and revolutionary minds in our culture.
Bullseye has been featured in Time, The New York Times, GQ and McSweeney's, which called it "the kind of show people listen to in a more perfect world." Since April 2013, the show has been distributed by NPR.
If you would like to pitch a guest for Bullseye, please CLICK HERE. You can also follow Bullseye on Twitter, YouTube, and Facebook. For more about Bullseye and to see a list of stations that carry it, please click here.
Get in touch with the show
How to listen
Stream or download episodes directly from our website, or listen via your favorite podcatcher!