Thanks for joining us at the first-ever MaxFun Block Party!
I hope that you were able to try out a new show and maybe add something to your rotation. We heard from several folks on social media who did just that, and honestly, it warms our hearts! Also heart-warming: hanging out with all of you virtually, and having a bunch of MaxFun hosts get together for Meet the Neighbors episodes (some had never met before)!
You can see the whole list of fun stuff that happened at maximumfun.org/blockparty in case you were out of town while we partied, but here are some highlights.
---
Community Talent Show Thread!
We started a thread so MaxFunsters could share their skills, and wow, you folks are talented! This was such a fun thread to spend some time with, and we highly recommend taking a few minutes to scroll through to see what people have made. We've had fine art, digital art, fiber art, baking, cooking, poetry, pumpkin carving, cross-stitch, ceramics, sewing, original music, animation, stained glass, woodworking, dioramas, and more! Feel free to add your own work to it if you'd like!
---
Meet the Neighbors eps & other crossovers!
All of these episodes have dropped since I last emailed you, so I wanted to include some links to the fantastic eps that different MaxFun shows worked on together in case you missed them! 
---
Doing Good with MaxFun!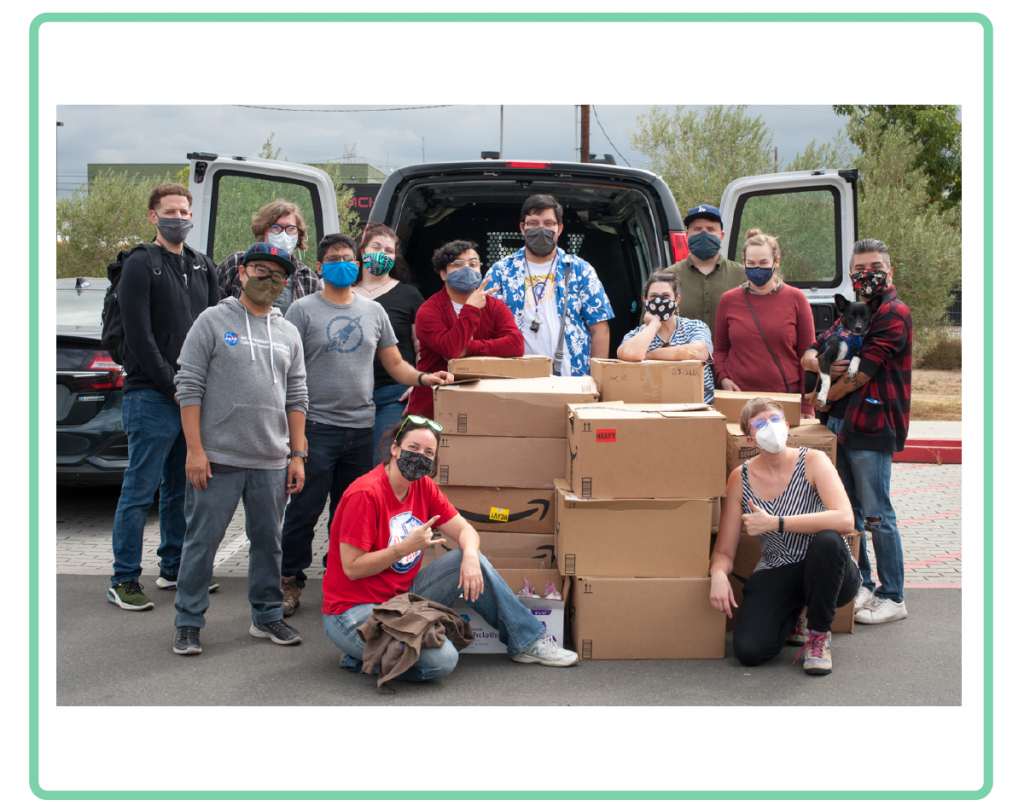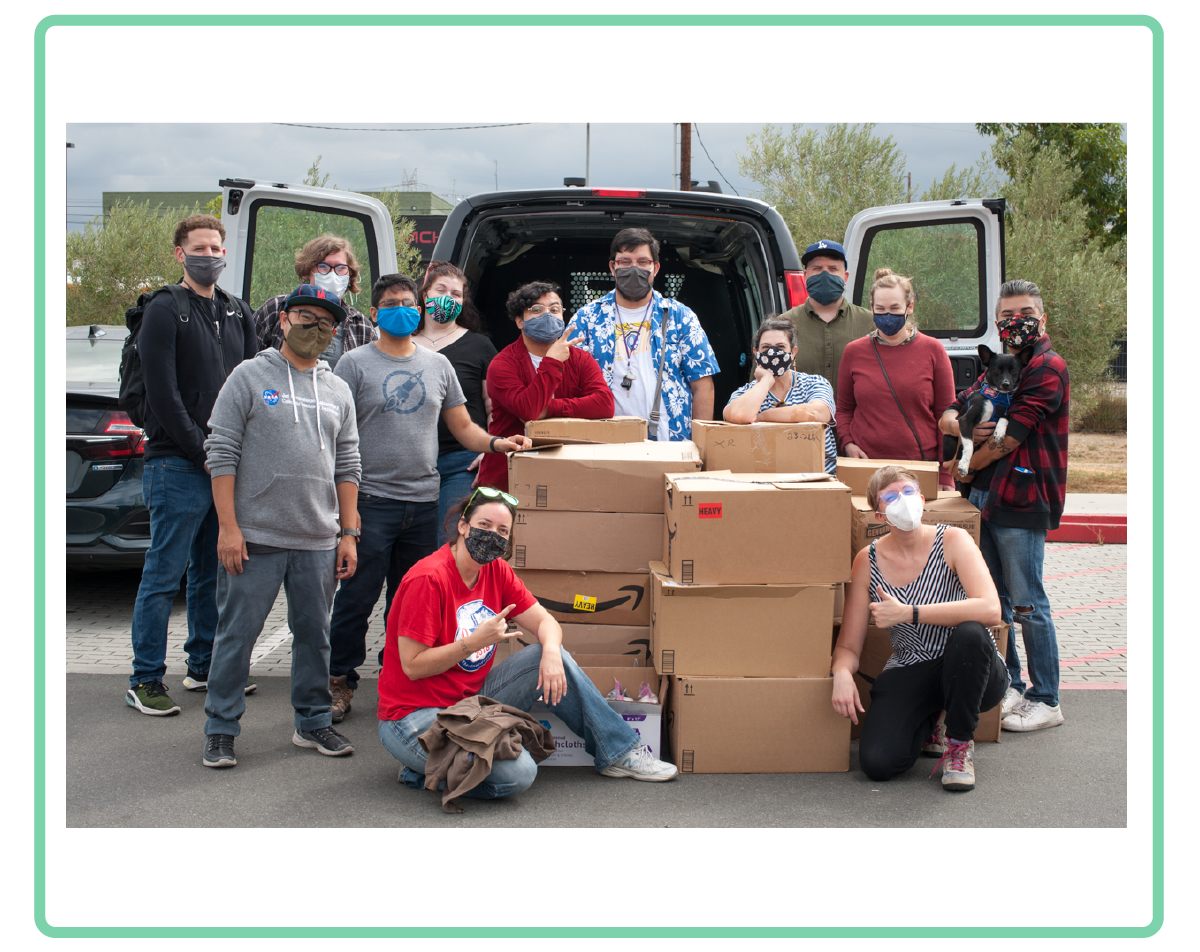 MaxFun staff really enjoyed getting together, both physically (outdoors and masked) and virtually to volunteer. We met in L.A. State Historic Park to assemble 300 care kits for LifeKit LA to distribute to our neighbors who are unhoused. It was also the first time since March 2020 that many of us saw each other–I even met three coworkers I'd never met in person before! In addition to that, we hung out on a video call and made bookmarks for Liberation Library–a fun, easy thing you can do year-round. We're really excited to do more stuff like this, and even if you couldn't participate this time, we hope Block Party helped provide some ideas and inspiration for you to do some good with MaxFun in the future!
---
What did you think?
This was the first time we've tried MaxFun Block Party and we'd love to learn what sort of things you'd like to see more of (or less of)! Please feel free to reply to this email with your thoughts on what you liked, didn't like, or any ideas on stuff you'd like to see us make happen for community events in the future (no guarantees!). If you'd rather share your thoughts anonymously, you can fill out this form instead.
---
Last chance to buy the Block Party poster!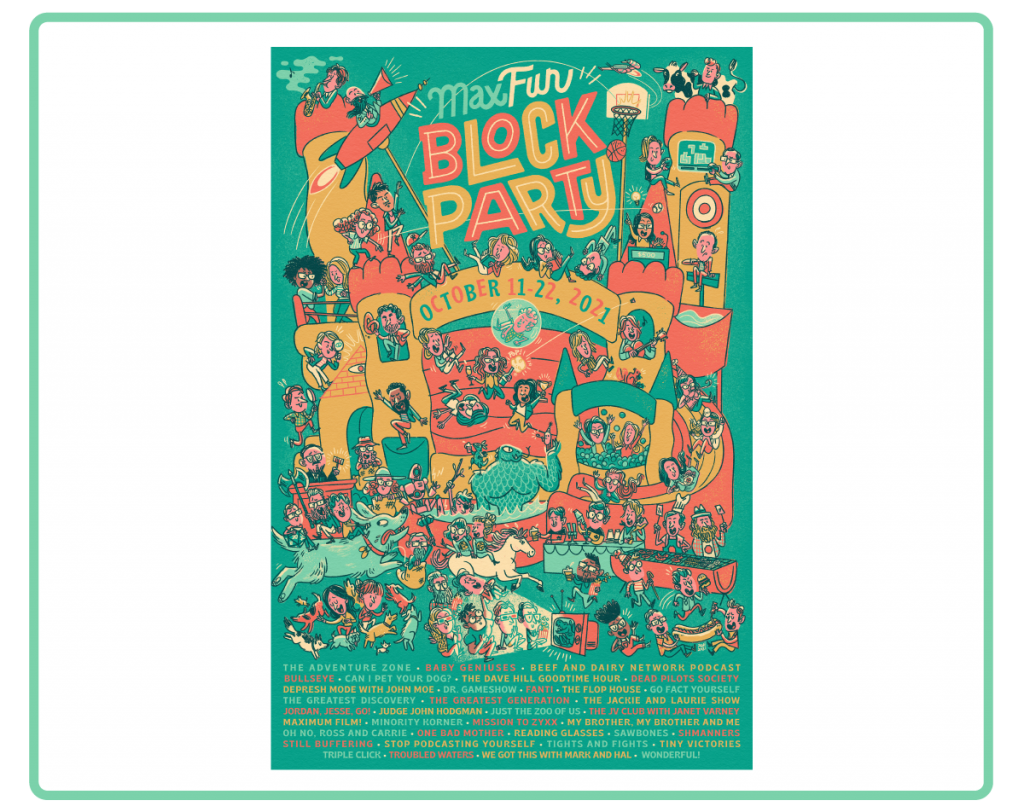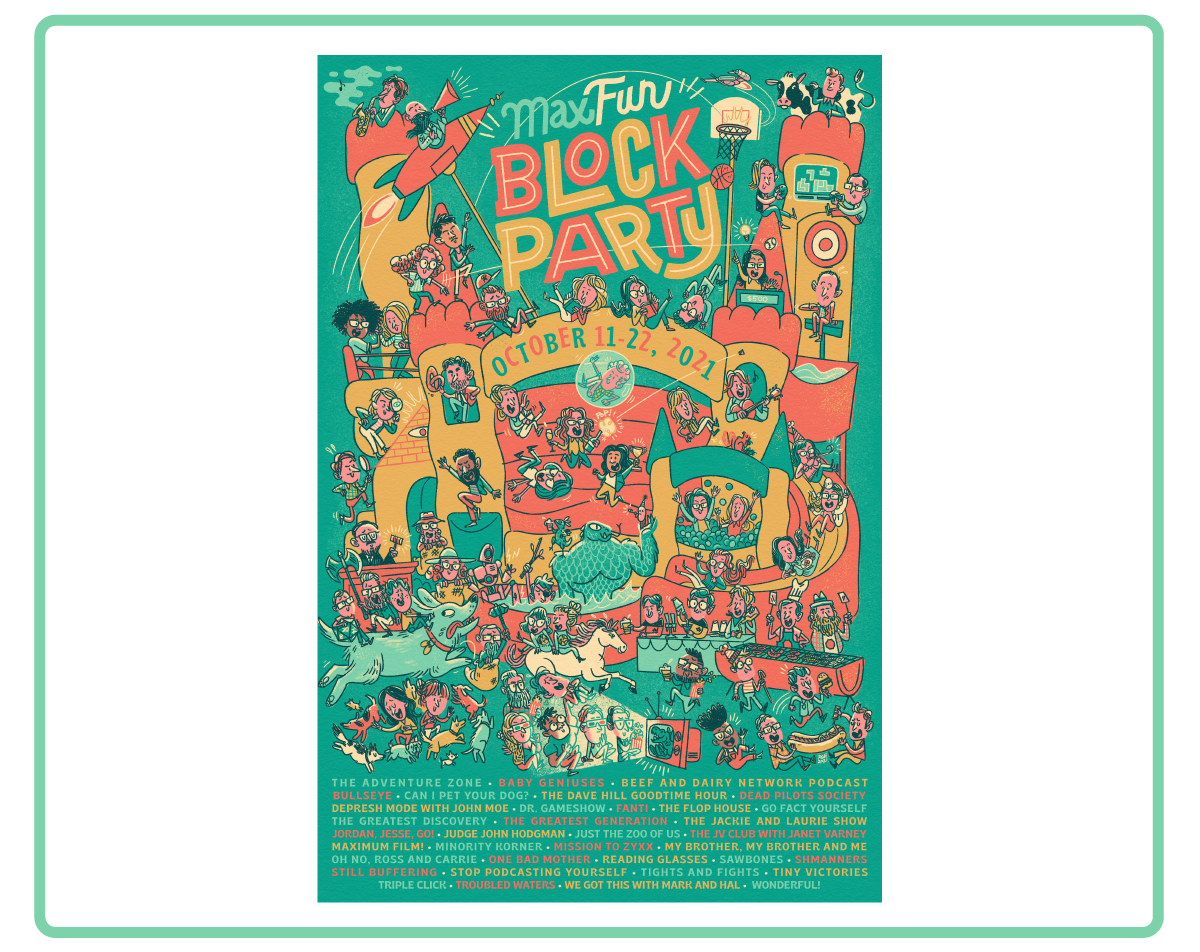 Thanks again for joining us! We had a lot of fun and hopefully you did, too! Hope you picked up your goody bags as the event ended (the goody bags were podcasts). There's one other special item you can grab on the way out–our Block Party-exclusive poster illustrated by Paul G. Hammond! We'll be closing the pre-orders on the $15 poster tonight at 11:59pm PT so, get your order in right away if you'd like to adorn your home or office with your favorite hosts having fun!
We look forward to finding ways to bring all you cool folks together again in the future. See you in a month or so with some more big news!