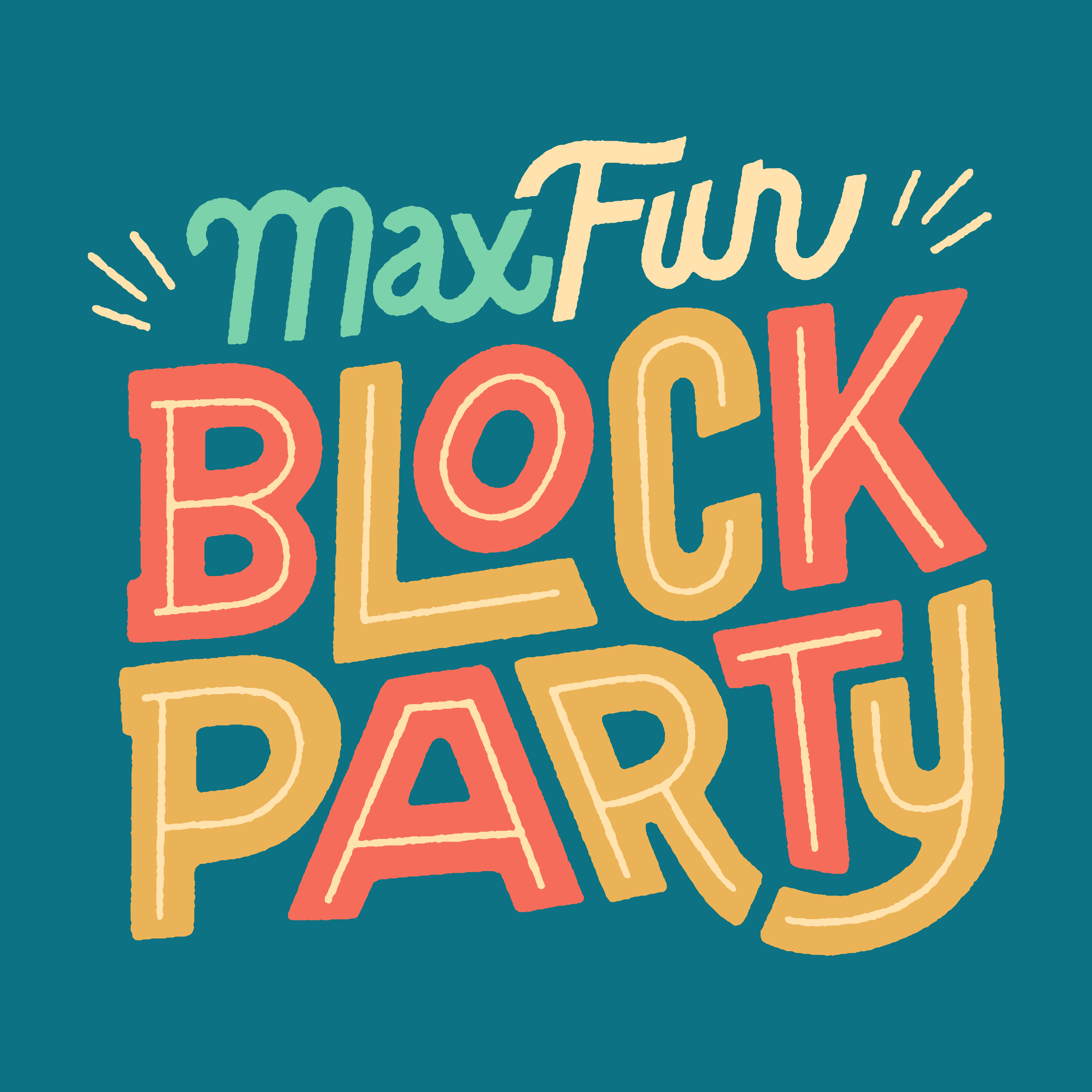 MaxFun Block Party:
October 11 – 22, 2021!
This is your home on the internet for all things Block Party!
MaxFun Block Party is a new way to bring the MaxFun community together online for some fun, plus a little inspiration for you to try a new show or share a show you like.
During Block Party all MaxFun podcasts will be throwing open their (metaphorical) doors with an episode that is especially welcoming to new audiences. So if you've been wanting to introduce friends or family to a favorite show, or have been looking to try out something new yourself, come on in!
Fun stuff:
We also have a bunch of games, recommendations, and activities you can enjoy throughout the two weeks of Block Party (and beyond)! Read on and click through to learn more about each one.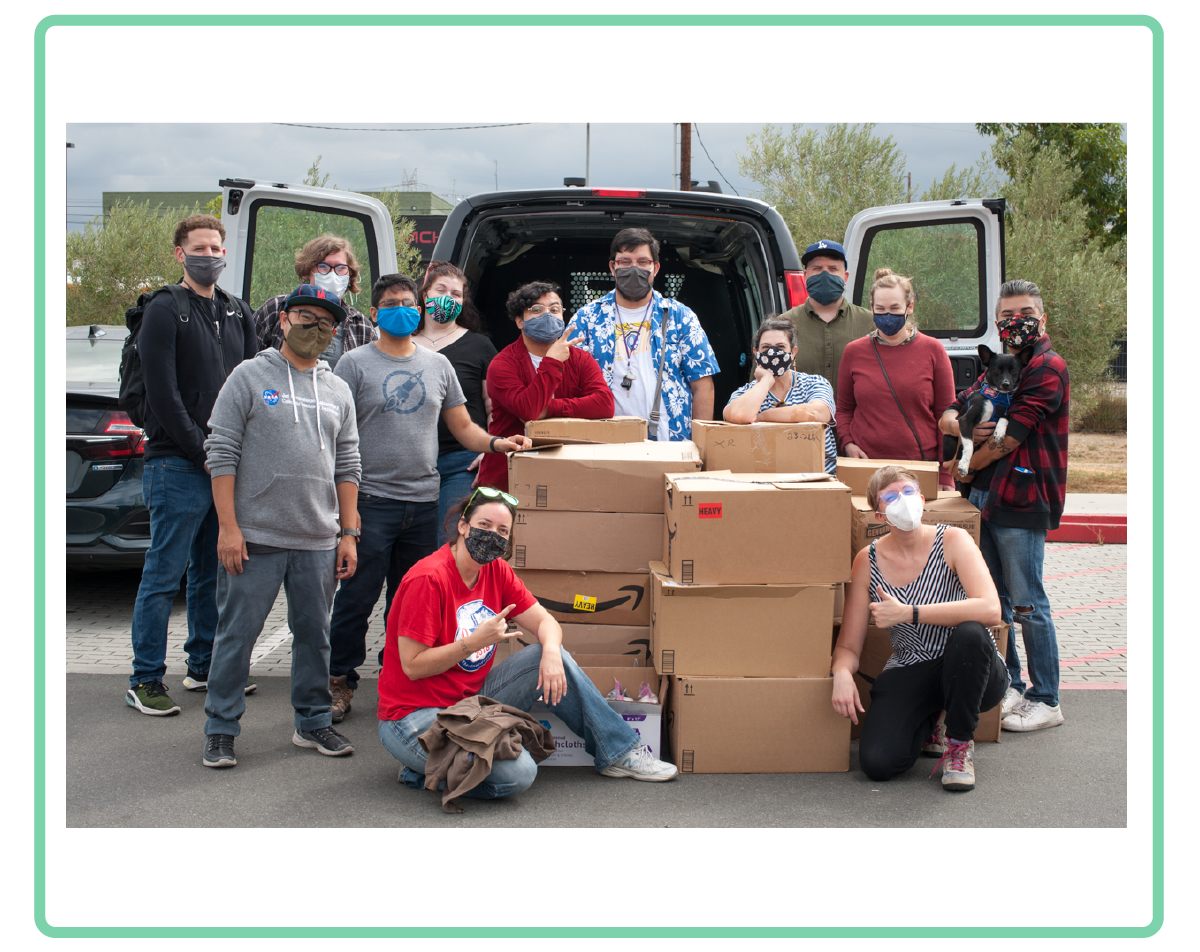 MaxFun fans are the most generous and caring folks we know, and we've been wanting to help people get together for a volunteer event for a while now. So, for the full two weeks of Block Party, we're going to be encouraging MaxFunsters to take a bit of time to do some good in their neighborhoods–and MaxFun staff will be doing the same. We assembled care kits for LifeKit LA and will be making bookmarks for Liberation Library on Wednesday. To get some volunteer inspiration, check out our handy guide.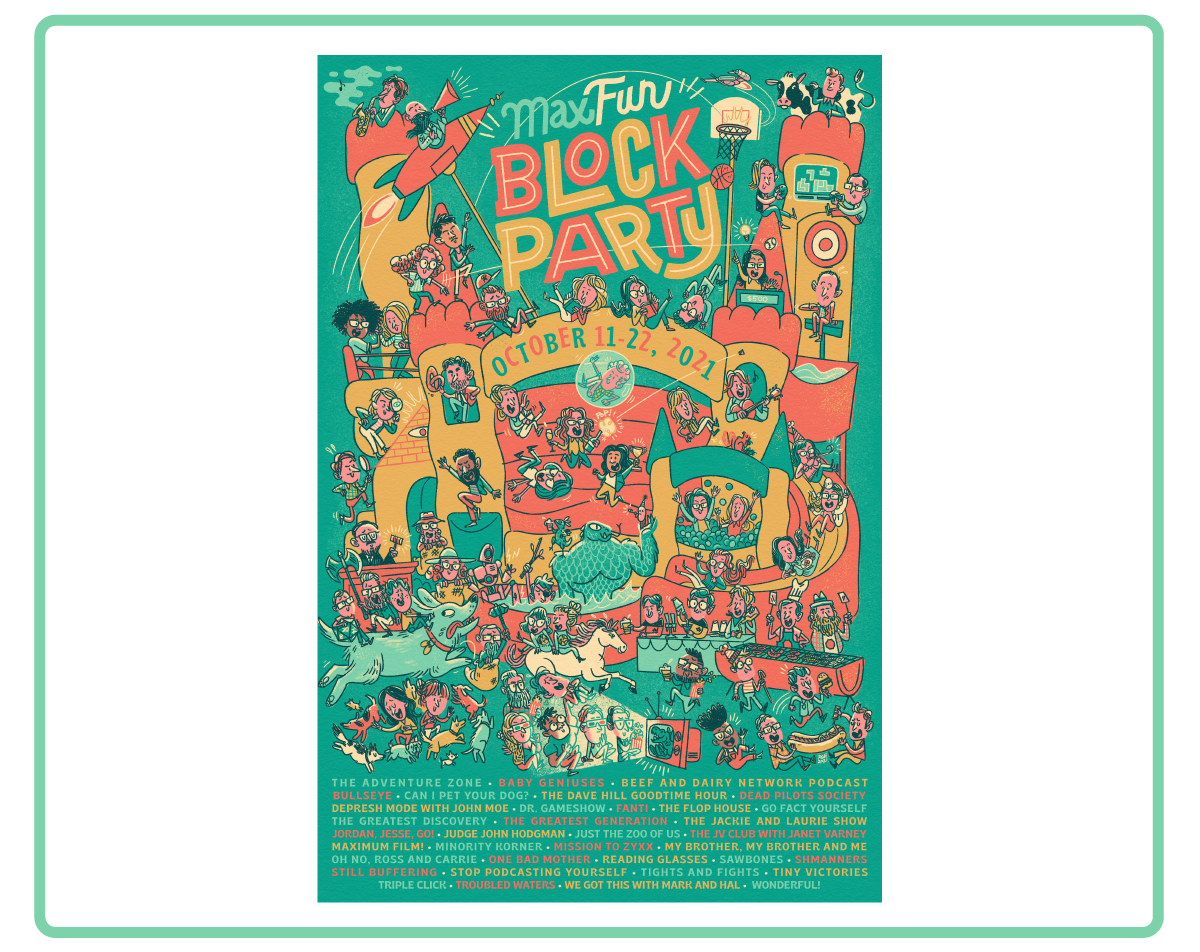 Want to hang your favorite podcasts on your wall? We're selling this delightful Block Party-exclusive poster illustrated by Paul G. Hammond (who also made our beautiful Block Party logo!). Pre-orders are open until October 25, 2021, so buy yours now and bring Block Party to your home! (Want to see if you can guess who's who on the poster?)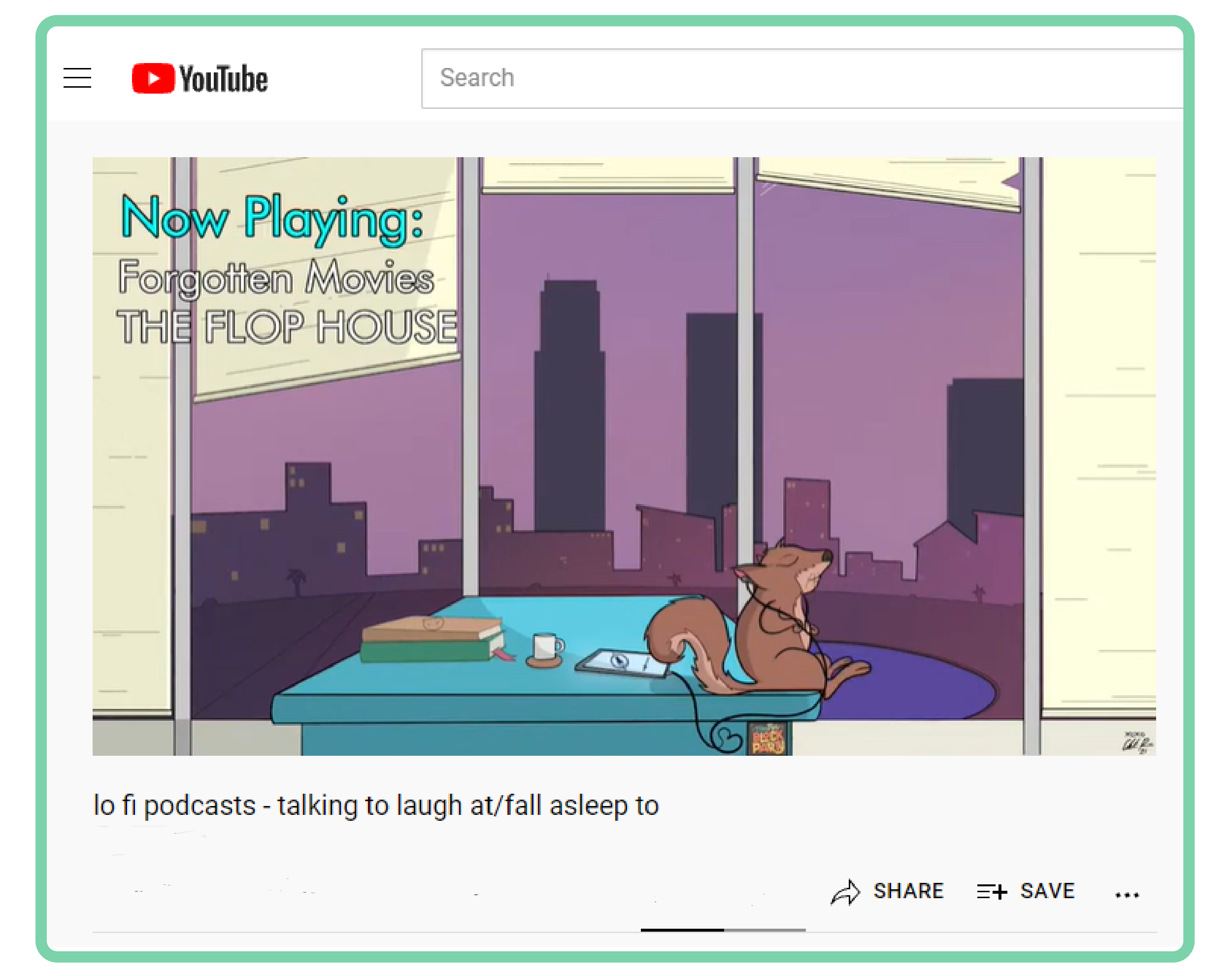 Tune in to MaxFun Radio to enjoy podcasts all day and all night. Throughout the two weeks of Block Party, we'll be streaming episodes of MaxFun shows on our YouTube channel. So wander on in whenever you're looking for something to try out and maybe you'll discover a new show you love! We'll also have the chat going if you want to say hi to folks!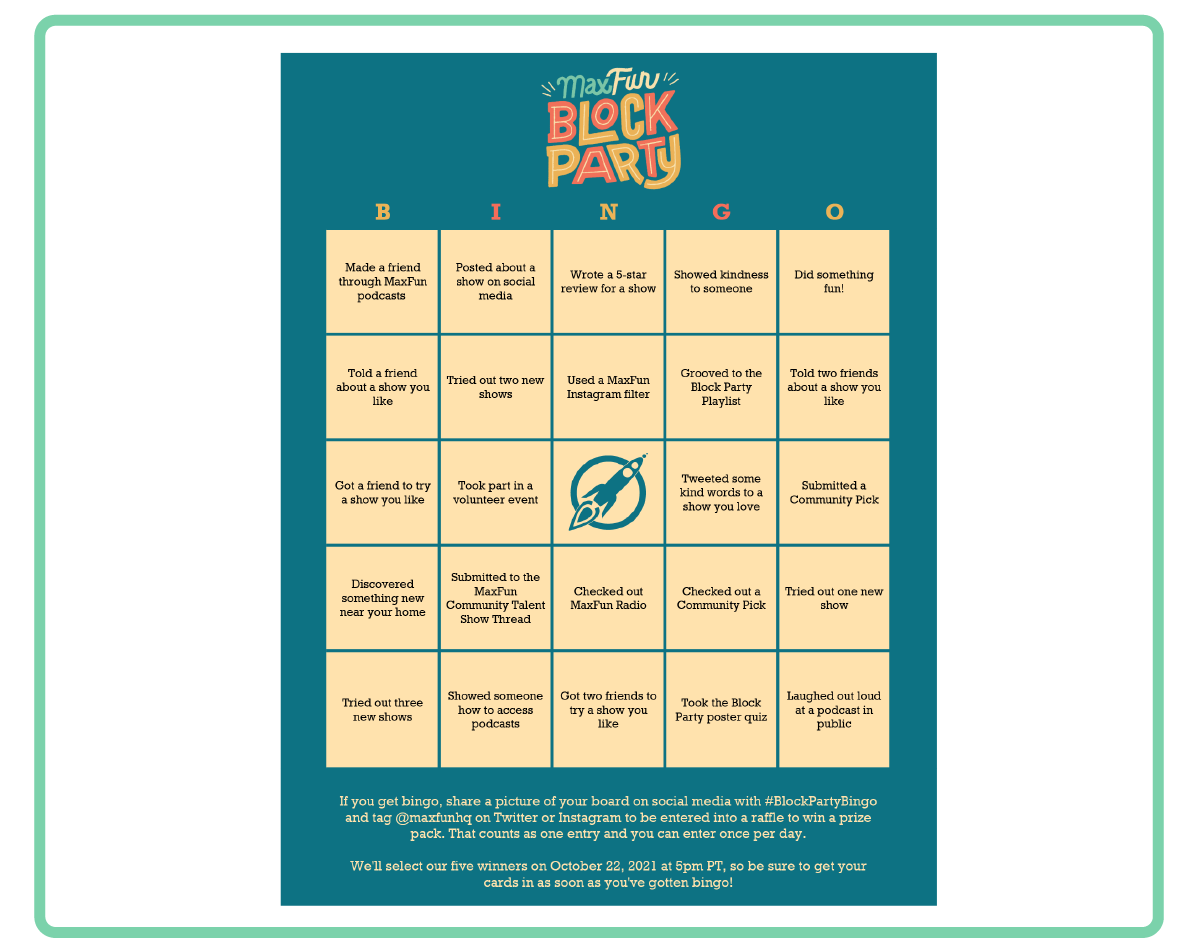 Grab a Block Party bingo card and mark off the squares with actions that you've done. Once you've got bingo. submit a pic of your bingo card to us for a chance to win a prize pack!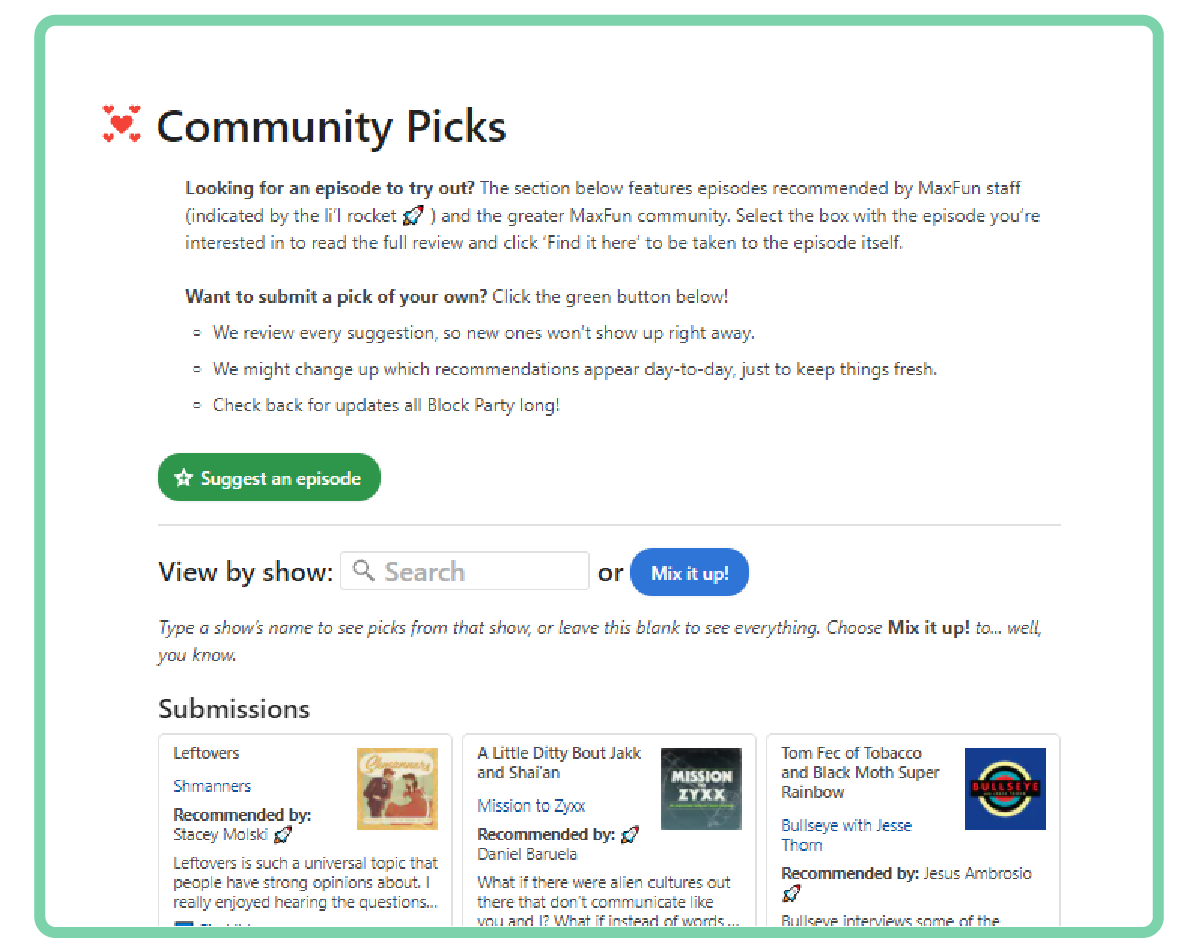 Want to suggest your own favorite "start here" episodes for your MaxFun friends? You can do that over at our Community Picks page! And while you're over there, check out some of the recommendations from MaxFun staff and others!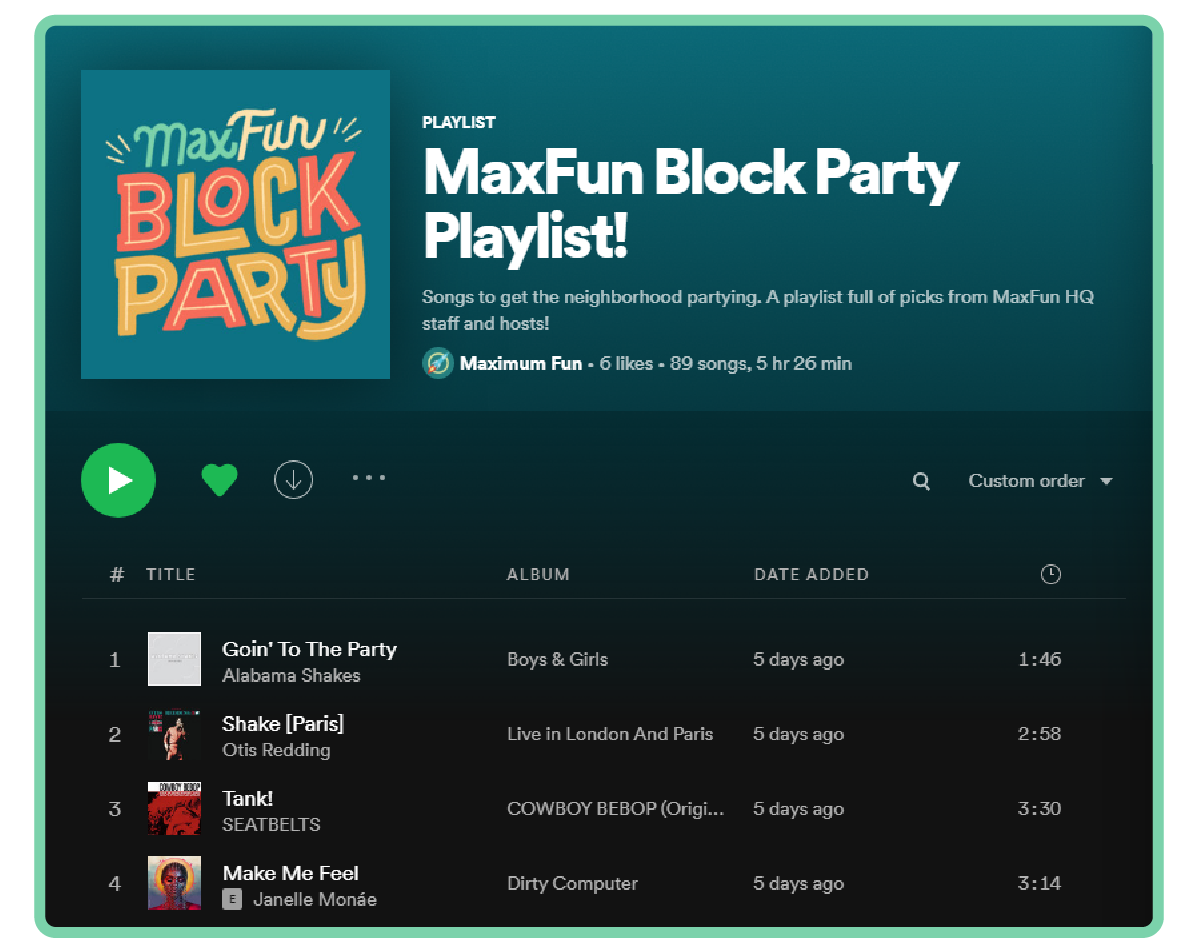 MaxFun staff, producers, and shows have all added songs to this big Block Party playlist! For a listing of who submitted what, tap here.