Episode notes
New to The Turnaround? Subscribe in Apple Podcasts or with your favorite podcatcher to make sure you automatically get two new interviews a week through August 15th.
Anna Sale is the host of WNYC Studio's Death, Sex, and Money. As she puts it, her show is about "The things we think about a lot, and need to talk about more." Anna sits down with celebrities like Kevin Bacon or Mahershala Ali, but more often than not she's talking to someone you've never heard of. She is interested in the stuff that sometimes gets skipped over in other interviews. The downfall before the success, and poverty before the wealth.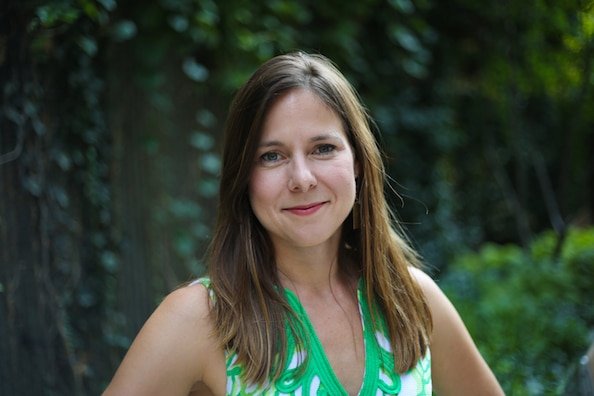 Photo by Amy Pearl
Before Death, Sex & Money Anna was a political reporter for 9 years. She worked for news outlets like CNN and MSNBC, covering elections and talking to voters and elected officials alike. She was interested in learning why people vote the way that they do, which was one of the inspirations for her show. Since its debut in 2014, Death, Sex, & Moneyhas been on all sorts of "Best Of" lists, and Anna herself won a Gracie Award for best podcast host in 2016.
Anna and Jesse talk about her past career covering politics and elections, and how her decade doing that work aids her in the kind of interviewing that she does now. They get into how to ask really sensitive questions without it feeling exploitative, and why it is important to talk about the hard or shameful parts of a person's life.
New episodes of Death, Sex & Money come out every other Tuesday. You can listen and subscribe here.
The Turnaround is a production of Maximum Fun in partnership with the Columbia Journalism Review. Visit their website to learn more about their "mission to encourage excellence in journalism in the service of a free society," and to read edited transcripts of our other Turnaround episodes.
Hosted and created by Jesse Thorn
Produced by Kara Hart and Nick Liao
Senior Producer: Laura Swisher
Managing Director: Bikram Chatterji
Music for The Turnaround provided by Mobius Van ChocStraw.
Special thanks to Kyle Pope and his team at CJR, Darrel Frost, and Emilie Erskine.
About the show
The Turnaround is a show about our greatest living interviewers, hosted by Jesse Thorn and produced by Maximum Fun and Columbia Journalism Review. Featuring conversations with prominent interviewers about their careers and their craft, the show is a perfect resource for a new generation of storytellers and journalists. You'll hear Jesse speak with Larry King, Terry Gross, Werner Herzog, Audie Cornish, and so many more!
How to listen
Stream or download episodes directly from our website, or listen via your favorite podcatcher!