Episode notes
New to The Turnaround? Subscribe in Apple Podcasts or with your favorite podcatcher to make sure you automatically get two new interviews a week through August 15th.
This week's Turnaround guest is the one and only Jerry Springer! You might be surprised to know that Jerry didn't begin his career in broadcasting an intern for a TV station, but instead as a politician and lawyer. He was a city councilman in Cincinnati, OH and even served as mayor of the city for a one-year term in the late 1970s.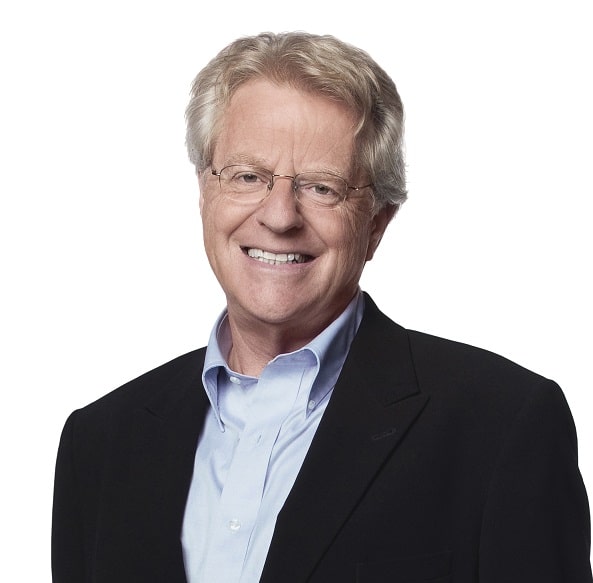 Photo: Courtesy of Artist
Later on, Jerry was hired by Cincinnati's NBC affiliate WLWT as a political correspondent and commentator. He won numerous Emmys for his nightly commentaries on WLWT. He eventually began anchoring the news desk, after which he was asked to host his own daytime talk show, Jerry Springer, in 1991.
You may know what Jerry Springer is now, but the daytime talk show used to be a lot more anodyne. In fact, it was originally modeled after Phil Donahue's show. In 1994, Jerry Springer's producers revamped the program to boost its popularity by planning shows around sensationalist topics and conflict-driven interview segments that often resulted in chaos. The show became a ratings smash, and the rest is more or less history. Jerry Springer is now in its 26th season.
What you know about the Jerry Springer show is probably correct, and Jerry would agree with you. But as he explains to Jesse, he sees his show as a way of empowering his guests. Jerry wouldn't trade his job for anything, mainly because he's got some really great stories. He also shares about his fascinating past jobs, including his stint as mayor.
Jerry's daytime talk show, Jerry Springer, is in its 26th year. Jerry also hosts a weekly podcast, simply called The Jerry Springer Podcast.
The Turnaround is a production of Maximum Fun in partnership with the Columbia Journalism Review. Visit their website to learn more about their "mission to encourage excellence in journalism in the service of a free society," and to read edited transcripts of our other Turnaround episodes.
Hosted and created by Jesse Thorn
Produced by Kara Hart and Nick Liao
Senior Producer: Laura Swisher
Managing Director: Bikram Chatterji
Music for The Turnaround provided by Mobius Van ChocStraw.
Special thanks to Kyle Pope and his team at CJR, Darrel Frost, and Emilie Erskine.
About the show
The Turnaround is a show about our greatest living interviewers, hosted by Jesse Thorn and produced by Maximum Fun and Columbia Journalism Review. Featuring conversations with prominent interviewers about their careers and their craft, the show is a perfect resource for a new generation of storytellers and journalists. You'll hear Jesse speak with Larry King, Terry Gross, Werner Herzog, Audie Cornish, and so many more!
How to listen
Stream or download episodes directly from our website, or listen via your favorite podcatcher!