Episode notes
Jesse will be hosting an AMA on Reddit on Friday, August 11th at 12 pm PST to talk about what he's learned from making The Turnaround. Visit iama.reddit.com to join in the conversation and ask Jesse anything you'd like.
On the last episode of The Turnaround, Jesse talks to his all-time interviewing hero Terry Gross! For more than 30 years Terry's hosted Fresh Air from WHYY in Philadelphia, conducting some of the most insightful, fascinating conversations you'll likely ever hear.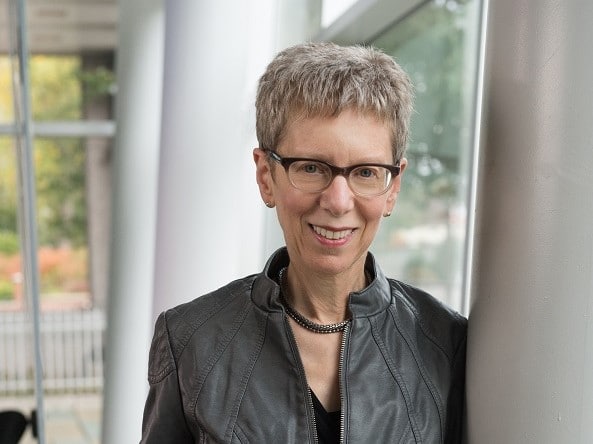 Being a radio interviewer came somewhat naturally to Terry. She tells Jesse she prefers the medium to television, where you're expected to look or dress a certain kind of way, and where you can't just disappear behind a microphone. She also goes into the nuts and bolts of how Fresh Air gets made, and why doing a recorded show allows her take risks that often make for wonderful, unexpected moments. They also talk about a not-so-wonderful moment: that infamous 2002 interview with Gene Simmons.
Be sure to check out Terry's amazing interviews on Fresh Air's online archives.
The Turnaround is a production of Maximum Fun in partnership with the Columbia Journalism Review. Visit their website to learn more about their "mission to encourage excellence in journalism in the service of a free society," and to read edited transcripts of our other Turnaround episodes.
Hosted and created by Jesse Thorn
Produced by Kara Hart and Nick Liao
Senior Producer: Laura Swisher
Managing Director: Bikram Chatterji
Music for The Turnaround provided by Mobius Van ChocStraw.
Special thanks to Kyle Pope and his team at CJR, Darrel Frost, and Emilie Erskine.
About the show
The Turnaround is a show about our greatest living interviewers, hosted by Jesse Thorn and produced by Maximum Fun and Columbia Journalism Review. Featuring conversations with prominent interviewers about their careers and their craft, the show is a perfect resource for a new generation of storytellers and journalists. You'll hear Jesse speak with Larry King, Terry Gross, Werner Herzog, Audie Cornish, and so many more!
How to listen
Stream or download episodes directly from our website, or listen via your favorite podcatcher!