Episode notes
In this special, bonus episode of The Turnaround, Jesse speaks to the legendary Dick Cavett, whose eponymous The Dick Cavett Show debuted nearly fifty years ago. Throughout his storied career, Cavett distinguished himself as the consummate interviewer, and has played host to the most interesting and compelling figures of his era–Salvador Dali, Jimi Hendrix, Betty Davis, Groucho Marx, Angela Davis, Katharine Hepburn and more.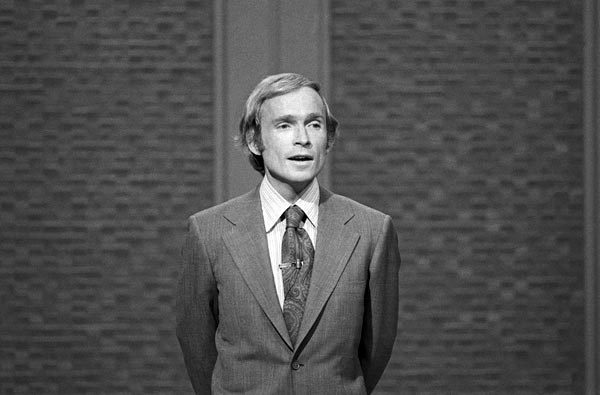 Cavett shares what it was like to interview a murderer, how he responded to an expletive-laden piece of hate mail he received and the difficult challenge of maintaining a conversation on camera while dealing with myriad distractions off camera. Before Cavett launched his show, he received a call from Jack Paar, who gave him this piece of advice: "Don't do interviews…make it a conversation."
On Friday, January 12th, The San Francisco Sketchfest will pay tribute to Dick Cavett at the Marine's Memorial Theater. John Hodgman, Lance Bangs and Dave Hill will join Cavett on stage to commemorate his show's 50th anniversary. Tickets are still available.
Be sure to visit CBS Decades to watch The Dick Cavett Show.
The Turnaround is a production of Maximum Fun in partnership with the Columbia Journalism Review. Visit their website to learn more about their "mission to encourage excellence in journalism in the service of a free society," and to read edited transcripts of our other Turnaround episodes.
Hosted and created by Jesse Thorn
Produced by Kara Hart and Nick Liao
Thanks to producer Jennifer Marmor for the Dick Cavett special episode
Senior Producer: Laura Swisher
Managing Director: Bikram Chatterji
Music for The Turnaround provided by Mobius Van ChocStraw.
Special thanks to Kyle Pope and his team at CJR, Darrel Frost, and Emilie Erskine.
About the show
The Turnaround is a show about our greatest living interviewers, hosted by Jesse Thorn and produced by Maximum Fun and Columbia Journalism Review. Featuring conversations with prominent interviewers about their careers and their craft, the show is a perfect resource for a new generation of storytellers and journalists. You'll hear Jesse speak with Larry King, Terry Gross, Werner Herzog, Audie Cornish, and so many more!
How to listen
Stream or download episodes directly from our website, or listen via your favorite podcatcher!