Episode notes
New to The Turnaround? Subscribe in Apple Podcasts or with your favorite podcatcher to make sure you automatically get two new interviews a week through August 18th.
Susan Orlean has been a journalist for over 30 years, writing for publications like The Rolling Stone and Vogue. In 1992 she was made a staff writer at The New Yorker and has been contributing ever since. She has also written eight books. One of them, The Orchid Thief, was the basis of Adaptation, Charlie Kaufman's 2002 film starring Nicholas Cage and Meryl Streep.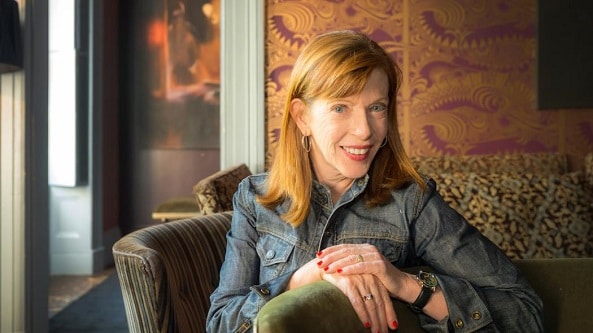 Susan talks to Jesse about how some of her best pieces start as one thing and end up as another, especially once she begins talking to living, breathing human beings. She did just that in her 1994 piece about disgraced figure skater Tonya Harding, which she wrote by talking to locals in Harding's hometown of Clackamas, Oregon. She also shares about her experiences interviewing celebrities, including the valuable lesson she learned when profiling Tom Hanks for Rolling Stone.
Visit Susan Orlean's website to learn more about her work, including the many articles and books she's written.
The Turnaround is a production of Maximum Fun in partnership with the Columbia Journalism Review. Visit their website to learn more about their "mission to encourage excellence in journalism in the service of a free society," and to read edited transcripts of our other Turnaround episodes.
Hosted and created by Jesse Thorn
Produced by Kara Hart and Nick Liao
Senior Producer: Laura Swisher
Managing Director: Bikram Chatterji
Music for The Turnaround provided by Mobius Van ChocStraw.
Special thanks to Kyle Pope and his team at CJR, Darrel Frost, and Emilie Erskine.
About the show
The Turnaround is a show about our greatest living interviewers, hosted by Jesse Thorn and produced by Maximum Fun and Columbia Journalism Review. Featuring conversations with prominent interviewers about their careers and their craft, the show is a perfect resource for a new generation of storytellers and journalists. You'll hear Jesse speak with Larry King, Terry Gross, Werner Herzog, Audie Cornish, and so many more!
How to listen
Stream or download episodes directly from our website, or listen via your favorite podcatcher!