Episode notes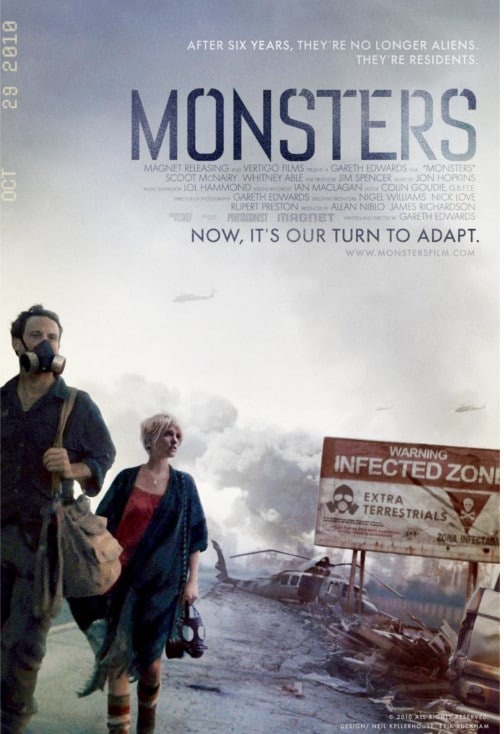 Monsters
This week we've got the wonderful director Meera Menon (Farah Goes Bang, Equity, GLOW, Halt and Catch Fire) to discuss Gareth Edwards' Monsters. Meera touches upon how well the film works despite the small budget and how that inspires her to create a monster movie someday. She discusses what it's like to direct using visual effects on The Magicians, and how a lot of it is guess work. Meera also speaks to the difficulties and delights of working with non-actors, the moral obligation of the director, and approaching filmmaking like a journalist.
If you haven't seen it yet, go watch Monsters.
Also check out Meera's latest film Equity.
With April Wolfe and Meera Menon
You can let us know what you think of Switchblade Sisters at @SwitchbladePod on Twitter. Or email us at switchbladesisters@maximumfun.org
Produced by Casey O'Brien and Laura Swisher for MaximumFun.org.
About the show
Switchblade Sisters is a podcast providing deep cuts on genre flicks from a female perspective. Every week, screenwriter and former film critic April Wolfe sits down with a phenomenal female film-maker to slice-and-dice a classic genre movie – horror, exploitation, sci-fi and many others! Along the way, they cover craft, the state of the industry, how films get made, and more. Mothers, lock up your sons, the Switchblade Sisters are coming!
Follow @SwitchbladePod on Twitter and join the Switchblade Sisters Facebook group. Email them at switchbladesisters@maximumfun.org.
How to listen
Stream or download episodes directly from our website, or listen via your favorite podcatcher!