Episode notes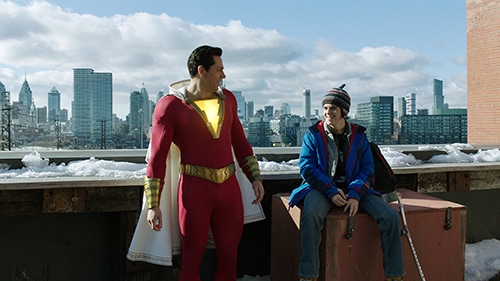 Shazam!
Shaaazaaam! The gang discusses the brand new entry into the DCEU with special guest, author Brian Raftery. They dissect the portrayal of superheroes on screen, and discuss how there is little deviation from the stereotypical superhero body archetype. Plus, the crew talks about the movies of 1999 and Brian's new book,
Best. Movie. Year. Ever.: How 1999 Blew Up the Big Screen
. And, as always, we've got staff picks.
In news, the producer for the Aretha Franklin documentary, Amazing Grace, did not get paid a dime for years of work, Sam Mendes is shooting his new WWI film all in one shot, and Francis Ford Coppola gets ready to make his new movie, Megalopolis.
Staff Picks:
Alonso – 3 Faces
Drea – Victoria
April – The Tin Drum
Brian – Diane
With Alonso Duralde, Drea Clark, April Wolfe, and Brian Raftery.
You can let us know what you think of Who Shot Ya? on Twitter or Facebook. Or email us at whoshotya@maximumfun.org
Call us on the "Who Shotline" – WSY-803-1664
Produced by Casey O'Brien and Laura Swisher for MaximumFun.org.
About the show
A movie podcast that isn't just a bunch of straight white dudes. Comedian Ify Nwadiwe is joined by film producer Drea Clark and film critic Alonso Duralde for a fast, funny, flight through film. Maximum Film! is news, reviews and in-depth insight, beamed directly into your ears every week.
Email maximumfilm@maximumfun.org and follow the show on Twitter @maximum_film.
How to listen
Stream or download episodes directly from our website, or listen via your favorite podcatcher!