Episode notes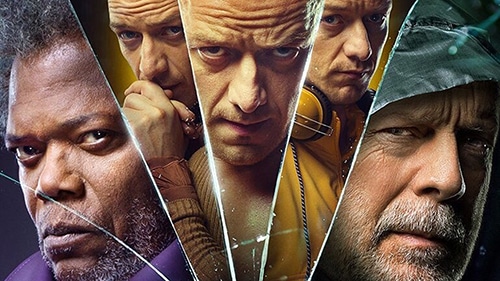 Glass
Look Mom! A new 'Who Shot Ya?'! This week the crew is joined by the delectable Jared Logan ('Best Week Ever', 'I Love the 2000s') and they're talking about the new Shyamalan joint,
Glass
. The gang vents their frustration over having to watch
Unbreakable
,
Split
, and
Glass
in order to prepare for this week's episode. They also dissect the work of M. Night Shyamalan and the traps he seems to frequently fall in to. They analyze the Oscar nominations and determine whether the Academy listened to any of their recommendations. And lastly, as always, staff picks.
In news, Ja Rule is also a victim of the Fyre Festival, Leslie Jones is not happy with the new Ghostbusters, and several major theater chains will not screen Roma.
Staff Picks:
Ricky – Baskin
Alonso – Go Tell It on the Mountain
Jared – Wild Tales
April – Picnic at Hanging Rock
With April Wolfe, Jared Logan, Alonso Duralde, and Ricky Carmona.
You can let us know what you think of Who Shot Ya? at @WhoShotYaPod on Twitter. Or email us at whoshotya@maximumfun.org
Call us on the "Who Shotline" – WSY-803-1664
Produced by Casey O'Brien and Laura Swisher for MaximumFun.org.
About the show
A movie podcast that isn't just a bunch of straight white dudes. Comedian Ify Nwadiwe is joined by film producer Drea Clark and film critic Alonso Duralde for a fast, funny, flight through film. Maximum Film! is news, reviews and in-depth insight, beamed directly into your ears every week.
Email maximumfilm@maximumfun.org and follow the show on Twitter @maximum_film.
Get in touch with the show
How to listen
Stream or download episodes directly from our website, or listen via your favorite podcatcher!