Episode notes
This episode of Go Fact Yourself is part of a balanced breakfast of trivia and comedy!
Allie Goertz is a writer who hosts the fellow Max Fun podcast "Everything's Coming up Simpsons". As if that didn't give her enough funny things to surround herself with, she's also the first woman editor for MAD Magazine! She'll explain why even the silliest MAD content requires a lot of hard work.
Allie faces off against Jason Stuart! He's a comedian and actor. He's appeared in a number of films like Birth of a Nation stars in the new TV series "Smothered." He's always been openly gay in his showbiz career. But these days he says he's, "only gay on the weekends." He'll explain.
Our guests will discuss breakfast, math and seminal "Saturday Night Live" films.
What's the Difference: Make it Count
What's the difference between a number and a numeral?
What's the difference between arithmetic and mathematics?
Areas of Expertise
Jason Stuart: LGBTQ History, Barbra Streisand, and breakfast cereal.
Allie Goertz: The Beatles movies, the film Wayne's World and giving advice.
Appearing in this episode:
J. Keith van Straaten
Helen Hong
Allie Goertz
Jason Stuart
With guest experts: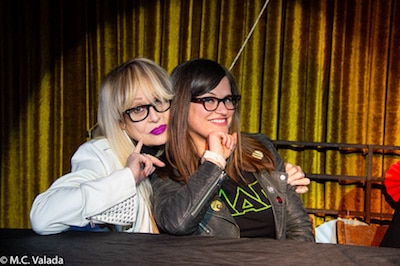 Penelope Spheeris and Allie Goertz
Penelope Spheeris
, director of films such as
The Decline of Western Civilization
parts 1, 2 and 3 and
Wayne's World
.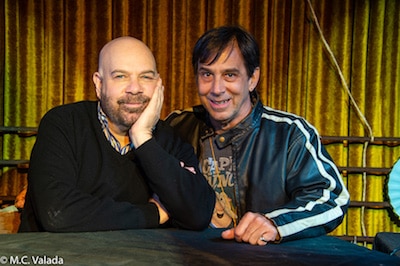 Jason Stuart and Mikal Vollmer
Mikal Vollmer
, cereal box collector, lecturer and historian and creator of the online zine about breakfast cereal Free Inside.
Go Fact Yourself was devised by Jim Newman and J. Keith van Straaten, and produced in collaboration with Maximum Fun. The show was recorded at The Angel City Brewery in Los Angeles.
Theme Song by Jonathan Green.
Maximum Fun's Senior Producer is Laura Swisher.
The show is edited by Julian Burrell.
Guests
Allie Goertz & Jason Stuart
Penelope Spheeris & Mikal Vollmer
About the show
Twice a month, host J. Keith van Straaten and co-host Helen Hong quiz the smartest celebrities they know to find out why they love what they love! Recorded before a live audience in downtown Los Angeles, this game show features comedians, actors, and musicians answering arcane questions on topics they claim to be experts in. But don't worry; if they slip up, there are real experts on hand to give us the facts!
If you're in the Los Angeles area and would like to be in the audience for a podcast taping, get your free ticket at http://www.gofactyourpod.com!
Get in touch with the show
How to listen
Stream or download episodes directly from our website, or listen via your favorite podcatcher!