Episode notes
This podcast is made possible by our beloved MaxFun Members and is part of the annual #MaxFunDrive! To find out how you can contribute to the show and earn great gifts for as little as $5 a month go to Maximumfun.org/join.
Plus, listen to find out how YOU could be a guest on Go Fact Yourself!
Welcome to the podcast, b****! It's a brand new episode of Go Fact Yourself!
Griffin and Rachel McElroy are the married duo behind the MaxFun podcast "Wonderful!" where they showcase things that bring them joy. That sort of positivity is hard to maintain when the news cycle gets serious. But they try to always find room to talk about what makes Cheetos so great.
Griffin is one third of The McElroy Brothers. Together they have made such popular podcasts as "My Brother, My Brother and Me," and "The Adventure Zone." Their latest in a series of graphic novels based on "The Adventure Zone" is entitled The Eleventh Hour and is available now.
When she's not podcasting, Rachel works in the grant writing business. She'll tell us about why so many companies and people who apply for grants know they need money… even if they don't understand what they need it for.
Our guests will compete to answer trivia about TV shows featuring teenagers and time travel.
Areas of Expertise
Griffin: Pokémon, Singer-songwriter Carly Rae Jepsen, and the TV show "The O.C."
Rachel: St. Louis Blues hockey from 2019 to the present, 20th century American poetry, and the TV show "Quantum Leap"
What's the Difference: I Solemnly Swear
What's the difference between being honest and truthful?
What's the difference between a vow and an oath?
Appearing in this episode: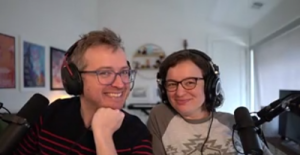 With Guest Experts: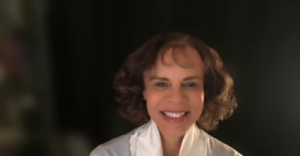 Deborah Pratt: writer, executive producer, and voice of Ziggy on "Quantum Leap"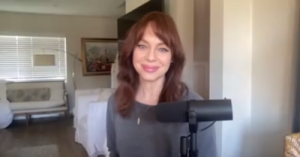 Melinda Clarke: actor and podcaster, who played Julie Cooper on "The O.C."
Theme Song by Jonathan Green.
Live show engineer is Dave McKeever.
Maximum Fun's Senior Producer is Laura Swisher.
Associate Producer and Editor is Julian Burrell.
Seeing our upcoming live shows in LA by YOU!
Guests
Griffin McElroy
Rachel McElroy
Deborah Pratt
Melinda Clarke
About the show
Twice a month, host J. Keith van Straaten and co-host Helen Hong quiz the smartest celebrities they know to find out why they love what they love! Recorded before a live audience in downtown Los Angeles, this game show features comedians, actors, and musicians answering arcane questions on topics they claim to be experts in. But don't worry; if they slip up, there are real experts on hand to give us the facts!
If you're in the Los Angeles area and would like to be in the audience for a podcast taping, get your free ticket at http://www.gofactyourpod.com!
Get in touch with the show
How to listen
Stream or download episodes directly from our website, or listen via your favorite podcatcher!
Liked Ep. 122: Griffin and Rachel McElroy? Listen to these next...