Episode notes
It's time to have the time of your life on a brand new live-audience episode of Go Fact Yourself!
Drew Carey is no stranger to the world of game shows. In 2007 he became Bob Barkers' successor as host of "The Price is Right." He'll tell us the special advice Bob gave him when he took over, and explain why he doesn't expect to match the 50-year tenure of his predecessor. You can also hear Drew's "Friday Night Freakout" weekly on Stevie Van Zandt's Sirius XM channel "Little Steven's Underground Garage."
Yesika Salgado is a poet and activist, whose work has been featured in many publications. She also has a strong presence on social media. She'll explain why she refers to her fans as "mangos" instead of "followers." Plus, she'll tell us about the secret science (and lack thereof) behind slam poetry.
This episode was produced in conjunction with KPCC and recorded live at the Crawford Family Forum in Pasadena.
Our guests will compete to answer trivia about dirty dancing to garage rock.
What's the Difference: Home plate
What's the difference between ceramic plates and porcelain plates?
What's the difference between a "plate appearance" and an "at-bat" in baseball?
Areas of Expertise:
Drew: The movie The Producers, garage band rock, and Cleveland.
Yesika: The movie Dirty Dancing, the show "Sex in the City," and Catholocism.
Appearing in this episode: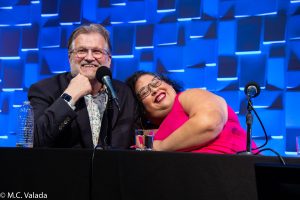 With guest experts: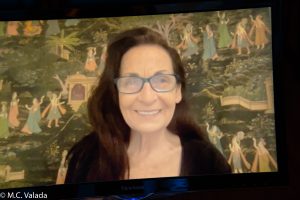 Miranda Garrison, starred as Mrs. Pressman and worked as an assistant choreographer on Dirty Dancing.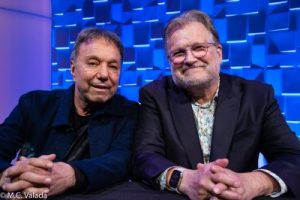 Don Caverhill, rock musician, composer and producer – and original member of The Kingsmen.
Go Fact Yourself was devised and is produced by Jim Newman and J. Keith van Straaten, in collaboration with Maximum Fun.
Theme Song by Jonathan Green.
Maximum Fun's Senior Producer is Laura Swisher.
Associate Producer and Editor is Julian Burrell.
Seeing our upcoming live show in LA by YOU!
About the show
Twice a month, host J. Keith van Straaten and co-host Helen Hong quiz the smartest celebrities they know to find out why they love what they love! Recorded before a live audience in downtown Los Angeles, this game show features comedians, actors, and musicians answering arcane questions on topics they claim to be experts in. But don't worry; if they slip up, there are real experts on hand to give us the facts!
If you're in the Los Angeles area and would like to be in the audience for a podcast taping, get your free ticket at http://www.gofactyourpod.com!
Get in touch with the show
How to listen
Stream or download episodes directly from our website, or listen via your favorite podcatcher!
Liked Ep. 111: Drew Carey & Yesika Salgado? Listen to these next...