Episode notes
It's the freshest podcast on the shelf – the 100th episode of Go Fact Yourself!  #GFY100
You can WATCH the unedited archived video of this episode from our livestream with KPCC public radio.
DJ Jazzy Jeff is a DJ legend and hip-hop pioneer. He's produced tons of hits over the years– including the theme song for the show "The Fresh Prince of Bel-Air," on which he also played a role as himself. Now the show has been reimagined as "Bel-Air" on Peacock, with another actor playing Jazz. He'll tell us about what it's like to see someone play him on screen and how he's trying to help the next generation of DJs.
Faith Salie is a multiple Emmy-winning contributor to "CBS Sunday Morning." She's also a regular panelist on the show "Wait, Wait… Don't Tell Me!" where she gets to show off her competitive spirit. She'll tell us about how her love of winning goes all the way back to trying to win her high school pageant. You can hear Faith on her new podcast "Broadway Revival."
Our guests join us on our 100th episode to talk about rap, Broadway and the best treats to celebrate a major occasion.
What's the Difference: Weight-ingTo Exhale
What's the difference between weight and mass?
What's the difference between breathing and respiration?
Areas of Expertise:
Jeff: The early days of hip-hop (pre-1985), the '82-'83 Philadelphia 76ers NBA championship season, and how to make popcorn.
Faith: The Lincoln Memorial, the musical Sunday in the Park with George and Coca-Cola cake
Appearing in this episode: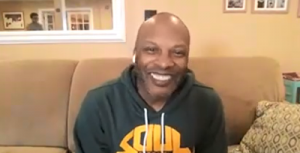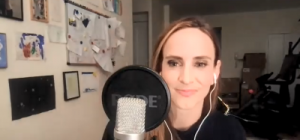 With guest experts: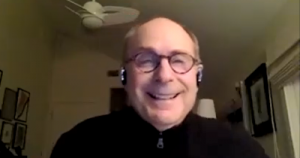 James Lapine, director, playwright, screenwriter and librettist who's won a Peabody and multiple Tony Awards. Author of the book Putting it Together: How Stephen Sondheim and I Created "Sunday in the Park with George."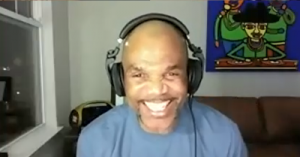 Darryl McDaniels, a founding member of Run DMC and Rock-and-Roll Hall of Fame inductee.
Go Fact Yourself was devised and is produced by Jim Newman and J. Keith van Straaten, in collaboration with Maximum Fun.
Theme Song by Jonathan Green.
Maximum Fun's Senior Producer is Laura Swisher.
Associate Producer and Editor is Julian Burrell.
Mask-upgrading by YOU.
Guests
DJ Jazzy Jeff
Faith Salie
James Lapine
Darryl McDaniels
About the show
Twice a month, host J. Keith van Straaten and co-host Helen Hong quiz the smartest celebrities they know to find out why they love what they love! Recorded before a live audience in downtown Los Angeles, this game show features comedians, actors, and musicians answering arcane questions on topics they claim to be experts in. But don't worry; if they slip up, there are real experts on hand to give us the facts!
If you're in the Los Angeles area and would like to be in the audience for a podcast taping, get your free ticket at http://www.gofactyourpod.com!
Get in touch with the show
How to listen
Stream or download episodes directly from our website, or listen via your favorite podcatcher!
Liked Ep. 100: DJ Jazzy Jeff & Faith Salie? Listen to these next...