Episode notes
This week, Tre'vell and Jarrett give the Real Housewives of Atlanta the FANTI treatment. 
With news of breakout star Nene Leakes leaving the reality series this season, FANTI takes a look at the good, the bad and the ashy that is (in our humble opinions) the best of the franchise.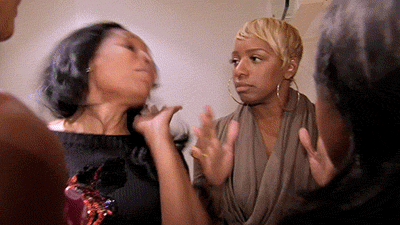 But first…
T-Time
Jarrett checks in with Tre'vell on their hunt for the perfect therapist match. 
DIS/Honorable Mentions
This week, we have special Emmy Honorable Mentions for Zendaya and Tyler Perry as well as Emmy loser Ramy. Congrats to all who were nominated and the folks who produced this year's show. 
An honorable mention to Texas Isaah and their new Studio Museum Residency. Follow them here. 
Show Notes
#BlackLivesMatter
#JusticeforBreonnaTaylor 
#BlackTransLivesMatter
Go ahead and @ us
Email: FANTI@maximumfun.org
@rayzon (Tre'Vell)
@Swish (Producer Laura Swisher)
FANTI is produced and distributed by MaximumFun.org
Laura Swisher is the senior producer.
About the show
Sometimes the people, places, and things we love don't love us back. We're fans, but we also have some ANTI- feelings toward them. Every week on FANTI, journalists Tre'vell Anderson and jarrett hill bring their pop culture and political expertise to things we must stan and stand up against. FANTI is a place where nuance reigns supreme with energetic, complicated, and sometimes difficult conversations that bring deep knowledge and thoughtful perspective to the things we love and rage about, from the White House to the Real House(wives).
Get in touch with the show
How to listen
Stream or download episodes directly from our website, or listen via your favorite podcatcher!
Liked RHOA (Who Gon' Check Them, Boo?)? Listen to these next...