Episode notes
We're back with an all-new FANTI! 
This week, Tre'vell and Jarrett are joined by Emmy-award-winning writer and comedian Dwayne Kennedy for a new segment we've dubbed: The Bullshit. 
This time around, we'll take a look at performative "wokeness" and White folk's fake epiphanies. Does removing Aunt Jemima's image from the syrup bottle absolve a nation of hundreds of years of oppression? Do White folks realize Aunt Jemima wasn't even real? (as it turns out, no.)  Black people nationwide are fighting for rights, fighting for justice and allies are definitely needed. But make no mistake, some of the reactions from White America in the past few weeks just seem: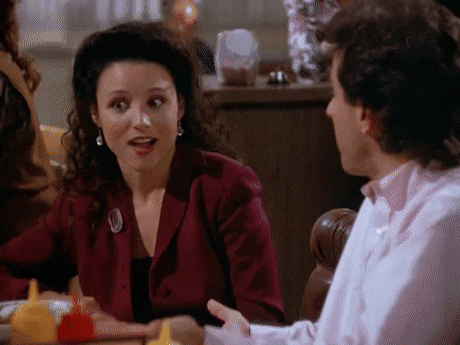 We love the solidarity but it would also be great if y'all could ARREST THE COPS WHO MURDERED BREONNA TAYLOR. 
Later in the episode, we'll chat with journalist and friend of the show Shar Jossell about the term All Black Lives Matter—an expression of inclusion meant to amplify the voices of Black Trans people and others who face violence in the community. It's been met with some push-back, specifically by those who say it reminds them a little too much of the All Lives Matter movement as a silencing tactic in opposition to #BlackLivesMatter. 
Finally, Jarrett and Tre'vell will reveal their honorable and dishonorable mentions for the week and we'll dig into some listener feedback!
You can follow Dwayne on Twitter at @DwayneTKennedy, and buy his new comedy album "Who the Hell Is Dwayne Kennedy."
Catch up with all things Shar Jossell on Instagram at SharSaysSo. 
DIS/Honorable Mentions 
This week, Jarrett has an honorable mention for Joshua Johnson. Joshua's new NBC special is called Pride and Protest and explores what it means to be Black and queer in America today. It's really good and you'll catch a glimpse of a certain FANTI host doing their thing in it as well. 
Speaking of Tre'vell Anderson doing their thing, Jarrett has an honorable mention for Tre'vell's appearance in the documentary Disclosure. The doc features leading Trans creatives including Laverne Cox and Angelica Ross to discuss the way Trans people have been represented and misrepresented in Hollywood. It's streaming now on Netflix. 
Jarrett's got a shout out and honorable mention to all the TikTok teens and KPop fans who did what needed to be done this past weekend. We couldn't name not one BTS song but we love y'all all the same!
Tre'vell has an honorable mention for all of the Black reporters who've bravely shared their stories of systemic racism and holding folks accountable at institutions such as The LA Times. You can follow that conversation over on le Twitter with the tag #BlackAtLAT. 
Another honorable mention goes out to Brooklyn Liberation March organizers including Raquel Willis.
The "I Believe in #BlackTransPower" speech has been shared via clips throughout the week, but @mxalyzaenriquez captured it in full. Check it out below.
pic.twitter.com/doDomaXW87

— Raquel Willis (@RaquelWillis_) June 19, 2020
Dishonorably speaking, Jarrett has a side-eye and "you tried it" for ABC network which canceled The Baker & The Beauty after just one season. The show featured a first-generation immigrant family from Cuba and was touching, smart and very funny. You can watch it here. 
Tre'vell has a dishonorable mention for those suffering from fatigue who've decided to give up already in the fight for justice. Remember: this is a marathon not a relay so prepare to be in for the good fight and the long haul because we're not going back!
#BlackLivesMatter
#JusticeforBreonnaTaylor
#BlackTransLivesMatter
Episode Notes
Go ahead and @ us
Email: FANTI@maximumfun.org
@rayzon (Tre'Vell)
@Swish (Producer Laura Swisher)
FANTI is produced and distributed by MaximumFun.org
Laura Swisher is the senior producer.
About the show
Sometimes the people, places, and things we love don't love us back. We're fans, but we also have some ANTI- feelings toward them. Every week on FANTI, journalists Tre'vell Anderson and jarrett hill bring their pop culture and political expertise to things we must stan and stand up against. FANTI is a place where nuance reigns supreme with energetic, complicated, and sometimes difficult conversations that bring deep knowledge and thoughtful perspective to the things we love and rage about, from the White House to the Real House(wives).
Get in touch with the show
How to listen
Stream or download episodes directly from our website, or listen via your favorite podcatcher!
Liked Black Trans Lives Matter (ft. Dwayne Kennedy and Shar Jossell)? Listen to these next...