Episode notes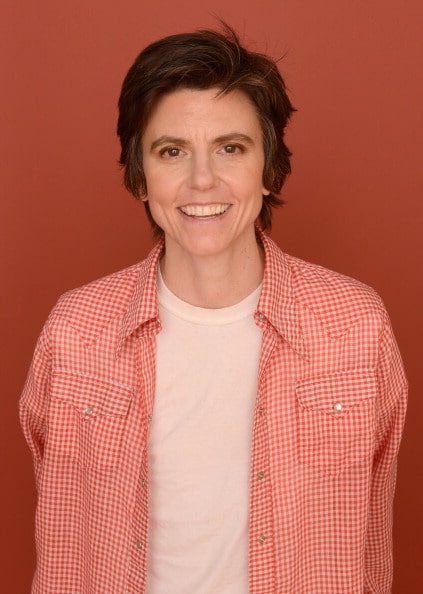 Larry Busacca/Getty Images Entertainment/Getty Images
"I Have Nothing to Lose Now": Tig Notaro on Life and Stand Up Comedy After Cancer
In 2012, the stand up comic Tig Notaro had a famously bad year. She caught pneumonia, which snowballed into C. Diff. She and her girlfriend broke up. Her mother passed away unexpectedly. And then, she learned she had breast cancer.
You're probably familiar with what came next. Notaro headed out to a stand up gig in Los Angeles, at the Largo. But she didn't feel right performing her usual set. She decided to open up like she had never before. Hours after she received the diagnosis, she went on stage and said to the audience, "Hello, I have cancer".
She took the audience through the pain she had experienced over the last few months. It was still in her deadpan style, with jokes and stories that were brave and sometimes uncomfortably funny.
Notaro is in remission now, and she's continued to perform stand up. A recent documentary on her called Tig, tells the story of the Largo performance and her life since. It's available for streaming on Netflix. Her recent national tour, Boyish Girl Interrupted is now a comedy special airing on HBO.
Tig Notaro spoke with Jesse last year.
If you liked this, let someone know! Click here to share this interview.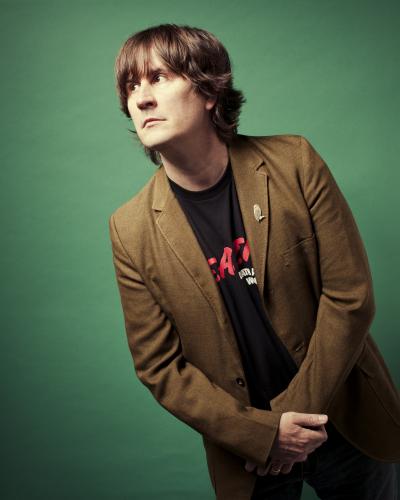 John Darnielle on 'Wolf in White Van', Working with Teenagers, and Artistic Responsibility
You probably know John Darnielle as a lead member (and sometimes only member) of the band The Mountain Goats. His music is known for its poignant lyrics and simple instrumentation. Darnielle started the band in 1991 and has since released 14 albums.
Now, he's written his first novel Wolf in White Van. The novels tells the story of Sean, a young man who has survived a suicide attempt, but is horribly disfigured in the process. Sean goes on to create a mail-order role-playing game, only to find out how his imagination can have real-world consequences.
Darnielle talks to Jesse about why lyrics are so important to him, subliminal messaging, and how much artistic responsibility we should assign to writers, musicians and other creative people.
Wolf in White Van is now available in paperback.
If you liked this, let someone know! Click here to share this interview.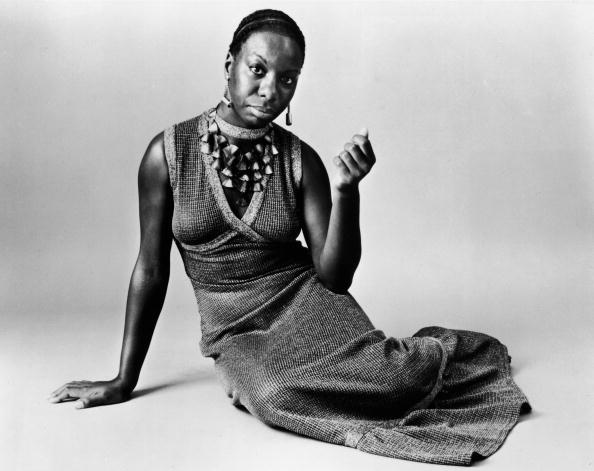 Hutton Archive/Getty Images
The Outshot: Nina Simone's "Four Women"
Jesse talks about one of his favorite singers, Nina Simone, and "Four Women".
If you liked this, let someone know! Click here to share this segment.
Guests
Tig Notaro
John Darnielle
About the show
Bullseye is a celebration of the best of arts and culture in public radio form. Host Jesse Thorn sifts the wheat from the chaff to bring you in-depth interviews with the most revered and revolutionary minds in our culture.
Bullseye has been featured in Time, The New York Times, GQ and McSweeney's, which called it "the kind of show people listen to in a more perfect world." Since April 2013, the show has been distributed by NPR.
If you would like to pitch a guest for Bullseye, please CLICK HERE. You can also follow Bullseye on Twitter, YouTube, and Facebook. For more about Bullseye and to see a list of stations that carry it, please click here.
Get in touch with the show
How to listen
Stream or download episodes directly from our website, or listen via your favorite podcatcher!
Liked Tig Notaro and John Darnielle? Listen to these next...