Episode notes
New to Bullseye? Subscribe to our podcast in iTunes or with your favorite podcatcher to make sure you automatically get the newest episode every week.
And if you're looking for a particular segment to listen to or share, check us out on Soundcloud.
This week, we have the delightful Guy Branum hosting our show. Jesse Thorn will return next week!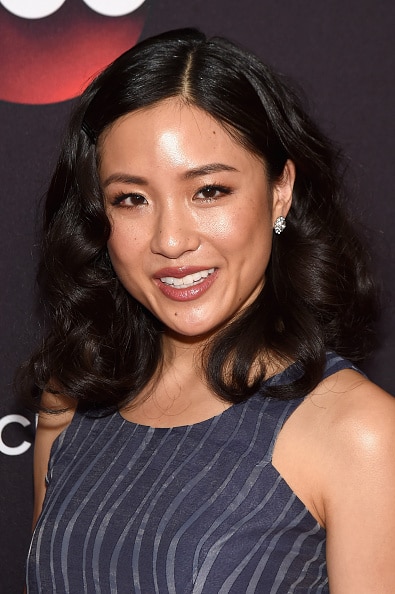 Jamie McCarthy/Getty Images Entertainment/Getty Images
Constance Wu on Comedy, Diversity and 'Fresh Off the Boat'
Constance Wu plays Jessica Huang on Fresh Off the Boat, the first network show to star Asian-Americans in decades. Wu reveals the complexities of an immigrant mother who cares deeply about her family's future, and has to grapple with the difficulties of starting over in a new state and with a new business.
Guy talks to Constance Wu about diversity in TV shows, how getting dumped can bolster your career and learning to play comedy.
Fresh Off the Boat airs Tuesday nights at 8:30/7:30c on ABC.
If you liked this, let someone know! Click here to share this interview.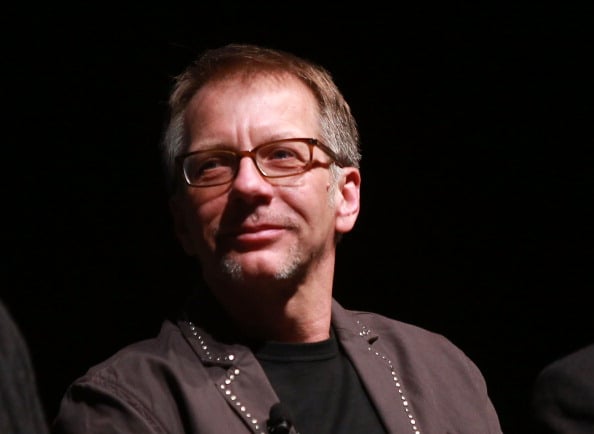 Robin Marchant/Getty Images Entertainment/Getty Images
Ron Nyswaner on 'Freeheld' and Gay Stories On-Screen
The new film Freeheld is based on a true story – that of Laurel Hester, a New Jersey police detective, and her domestic partner Stacie Andree. They were domestic partners because before 2013, New Jersey didn't recognize gay marriages. Laurel, diagnosed with cancer, wanted to leave her pension to Stacie, but was denied by county legislators. Her and Stacie's story became the subject of a 2007 documentary, and has now been adapted into a new film, called Freeheld, starring Julianne Moore and Ellen Page.
This week's guest, the Oscar-nominated screenwriter Ron Nyswaner, adapted Laurel and Stacie's story for the film. Nyswaner also wrote the screenplay for Philadelphia, the 1993 film starring Tom Hanks, which helped along a national conversation about the AIDS crisis and homophobia, and Soldier's Girl, the made-for-cable film which changed the way many Americans saw Trans people.
Nyswaner embraced everything he would face as an openly gay writer, the good with the bad.
He joins us to talk about how activism has always been a part of his life and his art, the lasting impact of his film Philadelphia, and adapting the story of Laurel Hester and Stacie Andree for Freeheld.
If you liked this, let someone know! Click here to share this interview.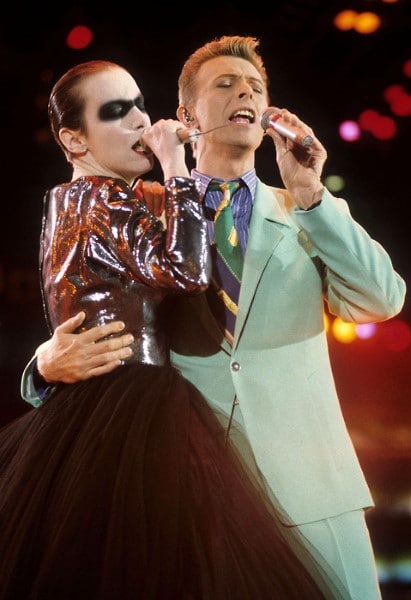 The Outshot: Annie Lennox Pays Tribute to Freddie Mercury
Guy explains how, in a concert of well-intentioned but mediocre covers of Queen songs, Annie Lennox found her own way to pay tribute to Freddie Mercury — with what he calls "the most complete performance I've ever seen."
If you liked this, let someone know! Click here to share this segment.
Guests
Constance Wu
Ron Nyswaner
About the show
Bullseye is a celebration of the best of arts and culture in public radio form. Host Jesse Thorn sifts the wheat from the chaff to bring you in-depth interviews with the most revered and revolutionary minds in our culture.
Bullseye has been featured in Time, The New York Times, GQ and McSweeney's, which called it "the kind of show people listen to in a more perfect world." Since April 2013, the show has been distributed by NPR.
If you would like to pitch a guest for Bullseye, please CLICK HERE. You can also follow Bullseye on Twitter, YouTube, and Facebook. For more about Bullseye and to see a list of stations that carry it, please click here.
Get in touch with the show
How to listen
Stream or download episodes directly from our website, or listen via your favorite podcatcher!