Episode notes
New to Bullseye? Subscribe to our podcast in iTunes or with your favorite podcatcher to make sure you automatically get the newest episode every week.
Come see Bullseye LIVE in Los Angeles, Boston, Brooklyn, Manhattan, Philadelphia and Washington DC next month! Live interviews, comedy, music and more. Get your tickets now, they're going fast. Check out BullseyeTour.com for tickets.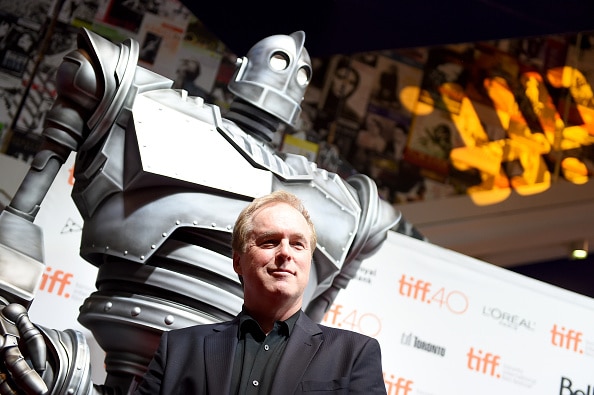 Mike Windle/Getty Images Entertainment/Getty Images
Brad Bird on Creating an Atypical Animated Hit in 'The Iron Giant', Following Filmmaking Instincts, and Shaping 'The Simpsons'
Brad Bird started out in animation early, being recognized and mentored early on by Milt Kahl, one of Disney's legendary animators. His career includes eight seasons of The Simpsons, the animated films The Incredibles and Ratatouille, the big budget action film Mission Impossible: Ghost Protocol, and his animated feature debut, 1999's The Iron Giant.
The Iron Giant has just been remastered and re-released with several new scenes as a Signature Edition. It's available now on your favorite online video service, and will be out on DVD and Blu-Ray next year.
Bird talks to us about creating an atypical animated feature film in The Iron Giant, the reward of following your instincts when it comes to making movies, and how he helped create the look and feel of The Simpsons as an executive consultant on the show for eight seasons.
If you liked this, let someone know! Click here to share this interview.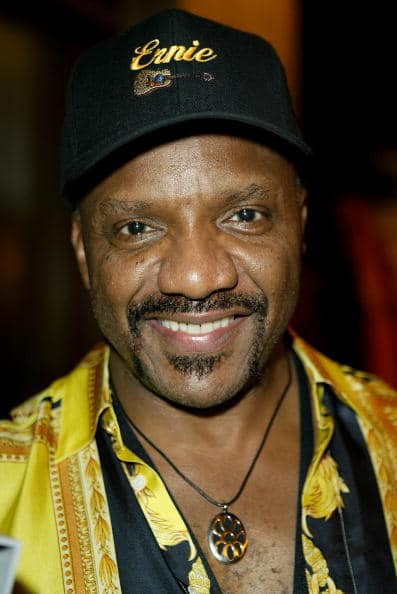 Photo: Frazer Harrison/Getty Images Entertainment/Getty Images
Ernie Isley on The Isley Brothers' Evolution Through the Decades, Joining the Band as a Kid Brother and Jimi Hendrix
The Isley Brothers' first hit on their debut album was 'Shout', that classic call-and-response rock song. It was 1959 and Ernie Isley was seven years old. In the 1960s, they had 'Twist and Shout' and a run with Motown. Jimi Hendrix made his first recordings with the band and lived in a spare room at their mom's house. In 1969, they reintroduced themselves to the world, with little brother Ernie on bass. The song was 'It's Your Thing'.
The band continued to reinvent their sound and create hits through the 70s and into the 80s, songs like 'Who's That Lady' with Ernie's now-classic guitar riffs, 'Fight the Power', and 'Between the Sheets'.
A new 23-disc box set of the band's work is called The Isley Brothers: The RCA Victor and T-Neck Album Masters (1959-1983). It's available now.
Isley joins us to talk about playing his first gig alongside his brothers (filling in on drums for Martha and the Vandellas), being one of the only bands to actually play live on Soul Train, the band's evolution through the years, and his memories of the group's friend and sometime housemate Jimi Hendrix.
If you liked this, let someone know! Click here to share this interview.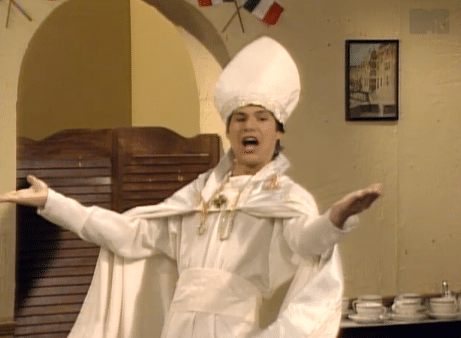 The Outshot: The Pope Comes to Visit
What is Jesse reminded of when the Pope comes to visit? Why,
this sketch
, of course.
If you liked this, let someone know! Click here to share this segment.
About the show
Bullseye is a celebration of the best of arts and culture in public radio form. Host Jesse Thorn sifts the wheat from the chaff to bring you in-depth interviews with the most revered and revolutionary minds in our culture.
Bullseye has been featured in Time, The New York Times, GQ and McSweeney's, which called it "the kind of show people listen to in a more perfect world." Since April 2013, the show has been distributed by NPR.
If you would like to pitch a guest for Bullseye, please CLICK HERE. You can also follow Bullseye on Twitter, YouTube, and Facebook. For more about Bullseye and to see a list of stations that carry it, please click here.
Get in touch with the show
How to listen
Stream or download episodes directly from our website, or listen via your favorite podcatcher!