Episode notes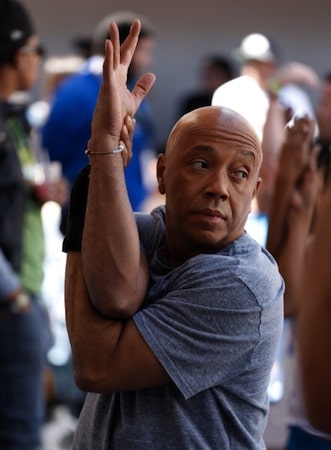 Rick Kern/Getty Images Entertainment/Getty Images
Slowing Down "Rush": Russell Simmons on Building Hip Hop, Authenticity, and Finding Stillness
Russell Simmons
is one of the few people that can honestly say he helped build hip hop. He was an entrepreneur early on, promoting parties and hustling fake cocaine when he was still a college student in the late 1970s. He was there one night at the Charles Gallery, when the headliner DJ Easy G brought on a local rapper, and Simmons felt Eddie Cheeba work the crowd into a frenzy.
It was his first real introduction to hip hop, and he could see that it would be more than just a passing fad. He went on to co-found the music label Def Jam Recordings with Rick Rubin and build a roster of hugely successful hip hop artists, starting with a teenage LL Cool J and the punk rock-turned-hip hop group The Beastie Boys. Simmons worked hard to build sustainable brands for his artists, and took pride in their authenticity. And he wasn't content to focus on music — his ambition led him to create an empire, expanding into fashion, television, film, journalism, finance, and philanthropy.
Simmons' abundance of energy helped earn him the nickname "Rush", but he says he owes much of his success to inner tranquility and stillness. He's practiced yoga and meditation for over fifteen years, and in his book, Success Through Stillness: Meditation Made Simple, Simmons seeks to demystify meditation for the average person, and explain its link to personal and professional growth.
He joins us to talk about the pivotal moment that he heard Eddie Cheeba and found himself sold on hip hop, building Def Jam, leaving drugs behind for yoga and meditation and finding inner stillness.
This interview originally aired in 2014.
If you liked this, let someone know! Click here to share this segment.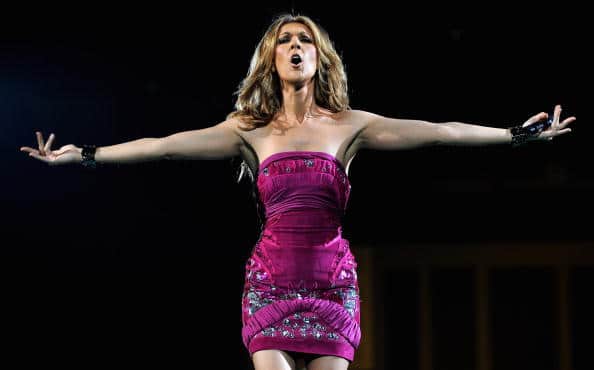 Gareth Cattermole/Getty Images Entertainment/Getty Images
How We Decide What's Good… and What's Bad: Carl Wilson on Celine Dion and the Nature of Taste
Carl Wilson is a music critic. His job is to tell people why certain music is good, and why other music isn't. You could call him a tastemaker. But he started to wonder. How does taste even work? To find out, he immersed himself in the music, life and fandom of Celine Dion.
Wilson is the author of Let's Talk About Love: Why Other People Have Such Bad Taste, a reissued and expanded version of the book he published in 2007. It's about Celine and her bestselling album from 1997, but more importantly it's an exploration of why we like some music and hate other music. Wilson's journey made him question how we place value on art, and has affected the way he approaches his work in music criticism.
He talks about Dion's Quebecois background (and why it matters), how she and her music relate to "coolness," and why experiencing a Celine Dion concert in Las Vegas helped open him up to her true appeal.
Looking for Rich Juzwiak's "Celine Dion is Amazing" compilation video mentioned in the interview? We'll save you a Google search.
This interview originally aired in 2014.
If you liked this, let someone know! Click here to share this segment.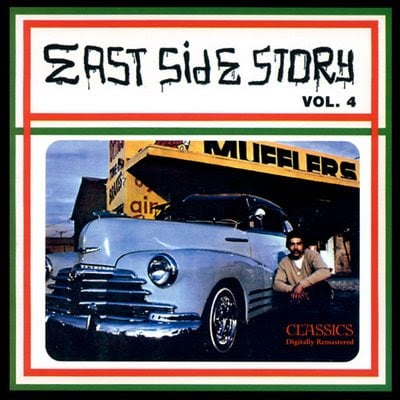 The Outshot: East Side Story
You probably know what a low rider is. But what do you know about low rider oldies? Jesse talks about
the perfect music for driving low and slow.
This segment originally aired in 2014.
If you liked this, let someone know! Click here to share this segment.
Guests
Russell Simmons
Carl Wilson
About the show
Bullseye is a celebration of the best of arts and culture in public radio form. Host Jesse Thorn sifts the wheat from the chaff to bring you in-depth interviews with the most revered and revolutionary minds in our culture.
Bullseye has been featured in Time, The New York Times, GQ and McSweeney's, which called it "the kind of show people listen to in a more perfect world." Since April 2013, the show has been distributed by NPR.
If you would like to pitch a guest for Bullseye, please CLICK HERE. You can also follow Bullseye on Twitter, YouTube, and Facebook. For more about Bullseye and to see a list of stations that carry it, please click here.
Get in touch with the show
How to listen
Stream or download episodes directly from our website, or listen via your favorite podcatcher!
Liked Russell Simmons and Carl Wilson? Listen to these next...