Episode notes
Our big announcement this week? Our "World Tour of Several American Cities"! We'll be putting on live tapings of Bullseye in LA, Boston, Brooklyn, Manhattan, Philadelphia, and Washington DC in November! Visit BullseyeTour.com for more details. Tickets go on sale this Friday, September 25th!
New to Bullseye? Subscribe to our podcast in iTunes or with your favorite podcatcher to make sure you automatically get the newest episode every week.
And if you're looking for a particular segment to listen to or share, check us out on Soundcloud.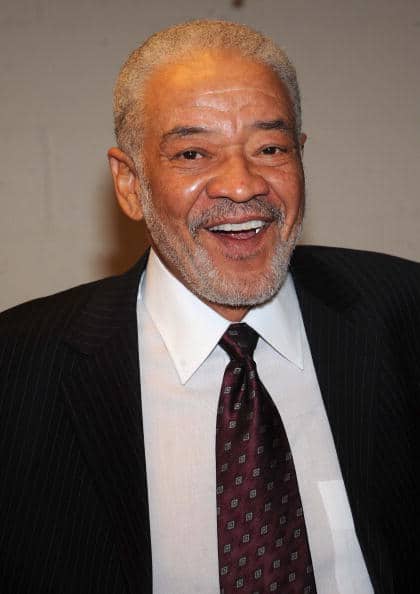 Photo credit: Brad Barket/Getty Images
Bill Withers Returns: Music, Career Advice and Living Life on Your Own Terms
Bill Withers is a man who prefers his life and his music on his own terms. The Grammy award-winning singer-songwriter's last album was released over thirty years ago, and he has no regrets about walking away from a career in music. His back catalog, which include classics like Ain't No Sunshine, Grandma's Hands and Lean on Me, is still as vibrant and influential as it was decades ago.
Withers was recently inducted into the Rock and Roll Hall of Fame and he is also being honored on October 1st with a tribute concert at Carnegie Hall. Lean on Him: A Tribute to Bill Withers features a lineup that includes D'Angelo, Aloe Blacc, Keb' Mo', Gregory Porter and Ledisi among many others.
Bill Withers sits down with Jesse to talk about growing up in coal-mining town in West Virginia, why he didn't dress-up on stage or dance like his contemporaries, and what his relationship to music is like now.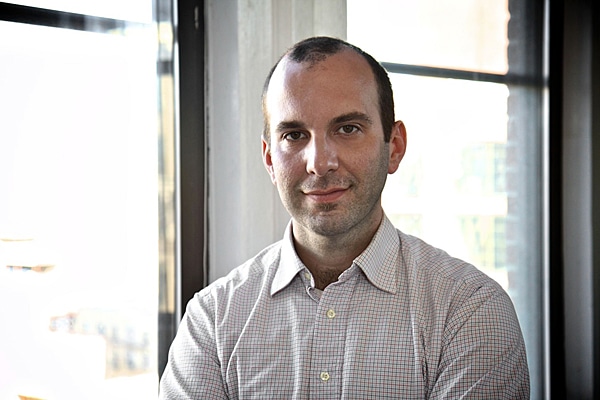 Joe Randazzo Explains How to Be "Funny On Purpose"
Joe Randazzo knows funny. Starting with his career as section editor for The Onion and continuing with his role as head writer for @Midnight, he has enjoyed a diverse career that has allowed him access to some of the industry's best comedic talents.
He plumbed his own experiences, and that of many of his colleagues and extended network, for the advice he offers in his new book Funny On Purpose: The Definitive Guide to an Unpredictable Career in Comedy.
Randazzo interviewed writers, performers, directors and producers about how they each have managed to create comedy careers in television, film, podcasting and on YouTube. Interviews include conversations with Judd Apatow, Joan Rivers, Jack Handey and — disclaimer — our own podcast impresario Jesse Thorn.
Joe Randazzo joins us to discuss what he learned during his career as an editor at The Onion, his forays into stand-up and improv and why it's essential to build and sustain relationships with other people in comedy (even if it feels like you're competing with them).
Randazzo's book Funny On Purpose: The Definitive Guide to an Unpredictable Career in Comedy is available now.
If you liked this, let someone know! Click here to share this interview.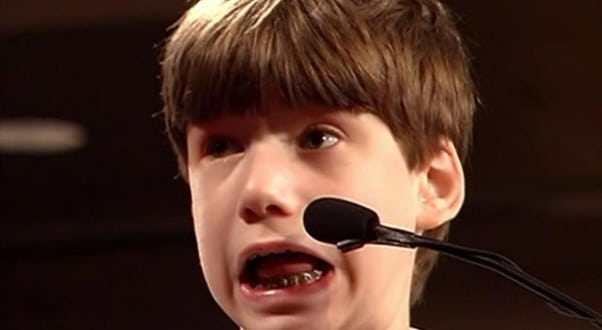 The Outshot: The Kid Spellers of 'Spellbound'
Jesse talks about his great American hero – a kid named Harry Altman from the Academy Award winning film, Spellbound.
If you liked this, let someone know! Click here to share this segment.
Guests
Bill Withers
Joe Randazzo
About the show
Bullseye is a celebration of the best of arts and culture in public radio form. Host Jesse Thorn sifts the wheat from the chaff to bring you in-depth interviews with the most revered and revolutionary minds in our culture.
Bullseye has been featured in Time, The New York Times, GQ and McSweeney's, which called it "the kind of show people listen to in a more perfect world." Since April 2013, the show has been distributed by NPR.
If you would like to pitch a guest for Bullseye, please CLICK HERE. You can also follow Bullseye on Twitter, YouTube, and Facebook. For more about Bullseye and to see a list of stations that carry it, please click here.
Get in touch with the show
How to listen
Stream or download episodes directly from our website, or listen via your favorite podcatcher!