Episode notes
New to Bullseye? Subscribe to our podcast in iTunes or with your favorite podcatcher to make sure you automatically get the newest episode every week.
And if you're looking for a particular segment to listen to or share, check us out on Soundcloud.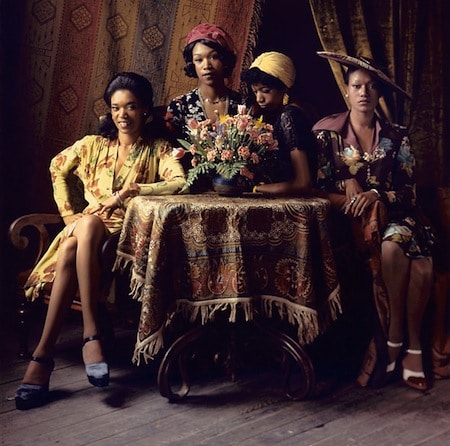 The Pointer Sisters Get Excited (About Music, Clothes, and More)
The Pointer Sisters have always been musical chameleons. They had huge dance-pop hits in the 1980s, like "I'm So Excited" and "Jump (For My Love)", but at that point they had already found success in genres from jazz to R&B to disco, and even won a Grammy for their country hit, "Fairytale". The sisters grew up in Oakland, California and were taught by their reverend father that rock and roll was 'the devil's work'. However, when their parents weren't around, they snuck in listening sessions to Elvis, The Supremes, and James Brown.
Sisters Bonnie and June Pointer formed the earliest incarnation of the group in 1969, joined within several years by Ruth and Anita. They recorded their debut self-titled album in 1973, and the single "Yes We Can Can" became their first hit. They went on to record more hits over the next few decades, including "How Long (Betcha' Got a Chick on the Side)", a cover of Bruce Springsteen's "Fire", and "He's So Shy".
Ruth and Anita Pointer join us for a wild and entertaining interview about their signature vintage style, forging their own musical path, and mixing family with business.
If you liked this, let someone know! Click here to share this segment.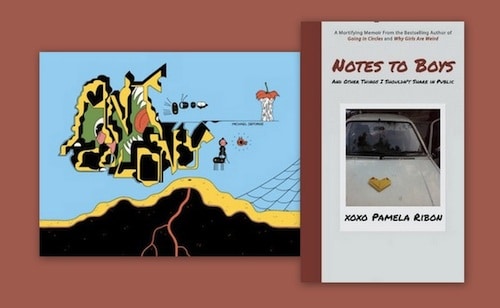 Pop Culture Happy Hour Talks About Letters to Boys and Anthropomorphic Ants
Linda Holmes and Glen Weldon of NPR's Pop Culture Happy Hour stop by to recommend a couple of their current favorite new books.
What if instead of pretending your teenage love letters never existed… you published them, and let the world take a look? Linda recommends the new memoir Notes to Boys: And Other Things I Shouldn't Share in Public, by Pamela Ribon. Ribon spent much of her free time in high school penning over-the-top notes to her crushes, and provides original drafts, with asides from her adult self.
Glen recommends the new graphic novel Ant Colony by Michael DeForge — a debut novel that's psychedelic, surreal, darkly funny, and definitely not for kids.
You can hear Glen and Linda weekly on the Pop Culture Happy Hour podcast, and find Linda's writing on NPR's Monkey See blog.
If you liked this, let someone know! Click here to share this segment.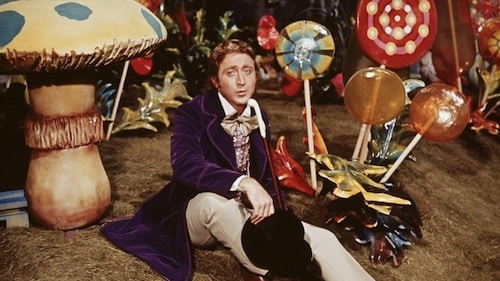 Bobby Lopez on The Song That Changed My Life: "Pure Imagination"
Think of a song you know by heart. A song that's been in your life for such a long time, you don't even remember when you first heard it. Maybe it was in your favorite movie as a kid.
Bobby Lopez writes those kind of songs. He's a composer for musicals and movies, and co-created the hit Broadway shows The Book of Mormon and Avenue Q. Most recently, he's teamed up with his wife Kristen Anderson-Lopez to write for Disney's Frozen. The pair's songs have inspired movie singalongs and a score of YouTube covers, and their breakout hit Let It Go, is nominated for an Oscar.
This week, Bobby shares the song that changed his life: the inspiring and magical Pure Imagination, from Willy Wonka and the Chocolate Factory.
If you liked this, let someone know! Click here to share this segment.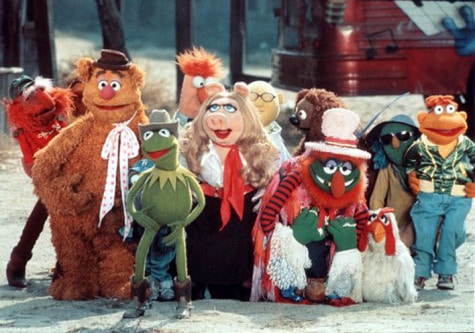 The Outshot: The Muppet Movie
Why do folks get into showbiz? If you think it's all to get attention, fame, or money, let The Muppet Movie show you why you're wrong.
If you liked this, let someone know! Click here to share this segment.
About the show
Bullseye is a celebration of the best of arts and culture in public radio form. Host Jesse Thorn sifts the wheat from the chaff to bring you in-depth interviews with the most revered and revolutionary minds in our culture.
Bullseye has been featured in Time, The New York Times, GQ and McSweeney's, which called it "the kind of show people listen to in a more perfect world." Since April 2013, the show has been distributed by NPR.
If you would like to pitch a guest for Bullseye, please CLICK HERE. You can also follow Bullseye on Twitter, YouTube, and Facebook. For more about Bullseye and to see a list of stations that carry it, please click here.
Get in touch with the show
How to listen
Stream or download episodes directly from our website, or listen via your favorite podcatcher!