Episode notes
New to Bullseye? Subscribe to our podcast in iTunes or with your favorite podcatcher to make sure you automatically get the newest episode every week.
And if you're looking for a particular segment to listen to or share, check us out on Soundcloud.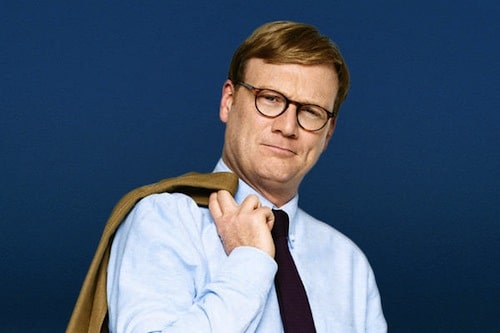 Andy Daly and "Review": Rating Life Experiences, from Addiction to Pancakes to the Prom
Comedian, actor and writer Andy Daly recognized early in his career that his audience was responding to him as a "nice, little boy". Who could blame them? He's a nice-looking guy, with an all-American charm about him. So he used his Howdy Doody look to his advantage, and began creating characters. The kind of characters that start off as unthreatening nice guys, and slowly escalate into extreme sociopaths.
Andy continues to use this element of surprise in his new Comedy Central show, Review. Andy plays Forrest MacNeil, who is a reviewer. But he doesn't review books, or movies, or consumer products. He reviews life experiences, rating them on a scale of one to five stars. In the first few episodes, he answers viewers' questions from "What would it feel like to steal?" to "Will prom really be the best night of my life?" to "What is it like to get a divorce?"
No life experience is too insignificant or too life-altering for Forrest MacNeil, who takes his job very seriously.
Andy joins us to talk about his first acting job (working with a rollerblading mime), developing his own style of comedy, and how he identifies with Forrest, who's devoted so much of his life and energy to his work.
Review with Forrest MacNeil premieres March 6th on Comedy Central. Andy is touring The Andy Daly Show, with a sneak peek of Review, this month. Check out his website for tourdates.
If you liked this, let someone know! Click here to share this segment.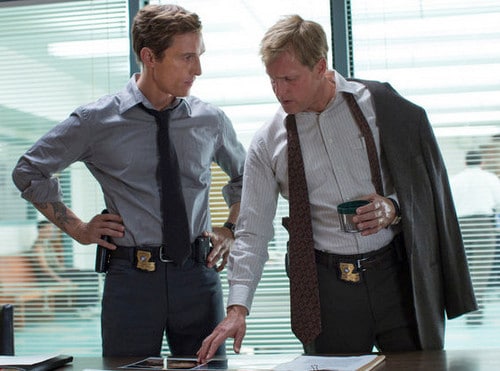 The AV Club Recommends: McConaughey's McConologues and Gorgeous Aesthetics from "True Detective" and "Hannibal"
Crime dramas are having a bit of a moment, and The AV Club's Erik Adams stops by to recommend two shows worth tuning in to: HBO's True Detective and NBC's Hannibal.
True Detective is partway through its first season and airs Sundays at 9pm on HBO.
Hannibal's second season premieres February 28, 2014 and will air Fridays at 10 pm on NBC.
Erik is Associate Editor at the AV Club. You can check out more of his writing every week on their site.
If you liked this, let someone know! Click here to share this segment.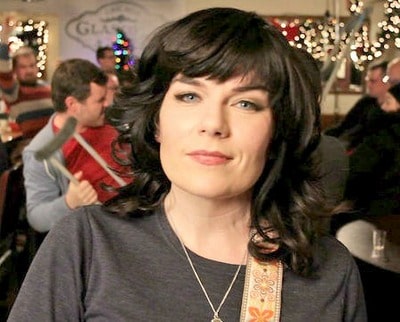 Karen Kilgariff – "Passwords"
Karen Kilgariff's been a comedian and a comedy writer for a long time. She was on Mr. Show, performed stand up, and these days she's the Head Writer for the Pete Holmes show on TBS. But when she straps on a guitar, she makes comedy music that's just this side of melancholy. Here's the funny, touching breakup song "Passwords" from her new album, Live at the Bootleg.
That record is out now on ASpecialThing Records. You can find it on iTunes.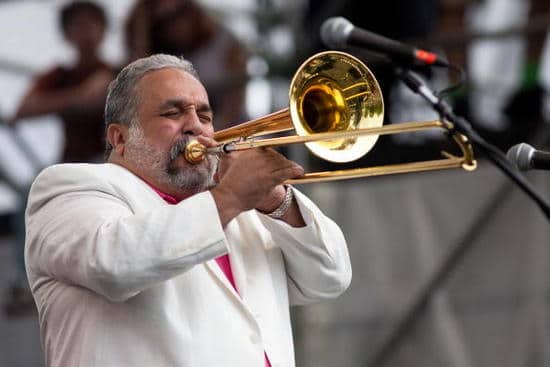 Brendan Hoffman/Getty Images Entertainment/Getty Images
Willie Colón: From Jam Sessions in the Bronx to International Salsa Superstar
When Willie Colón was a kid in the South Bronx, he and some his friends from the neighborhood would take their instruments and jam outside in the summers. His neighbors weren't too pleased, but they probably didn't know they had a budding talent in their midst. Willie went on to secure a record deal in his teens and then become a hugely influential musician and bandleader. His music is salsa: a blend of the Caribbean, Africa, South America and his native New York City.
His discography has now sold over thirty million records, and he's collaborated with legendary figures like Hector Lavoe, Celia Cruz and Ruben Blades.
Willie joins us this week to talk about his early success, how he envisions salsa, and his beginnings with the singer Hector Lavoe. He'll even throw in an explanation of the clave, for those of us not already in the know.
Willie is out on tour frequently; catch up with him on Twitter to find out where he'll be next.
BONUS AUDIO: Check out a part of our conversation that didn't make the final cut for time. Willie talks about working with the Queen of Salsa, Celia Cruz.
If you liked this, let someone know! Click here to share this segment.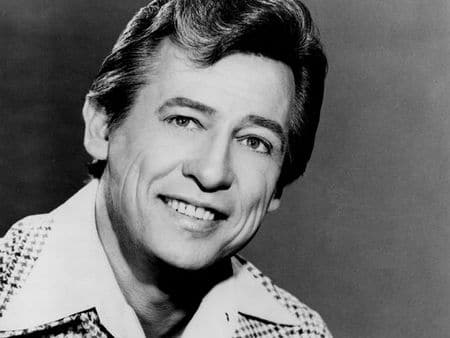 The Outshot: Cal Smith's "The Lord Knows I'm Drinking"
What makes a great country record? This week, Jesse shares what it is that gives Cal Smith's The Lord Knows I'm Drinking that special something.
If you liked this, let someone know! Click here to share this segment.
Guests
Andy Daly
Willie Colon
Erik Adams
About the show
Bullseye is a celebration of the best of arts and culture in public radio form. Host Jesse Thorn sifts the wheat from the chaff to bring you in-depth interviews with the most revered and revolutionary minds in our culture.
Bullseye has been featured in Time, The New York Times, GQ and McSweeney's, which called it "the kind of show people listen to in a more perfect world." Since April 2013, the show has been distributed by NPR.
If you would like to pitch a guest for Bullseye, please CLICK HERE. You can also follow Bullseye on Twitter, YouTube, and Facebook. For more about Bullseye and to see a list of stations that carry it, please click here.
Get in touch with the show
How to listen
Stream or download episodes directly from our website, or listen via your favorite podcatcher!