Episode notes
Content warning: We normally bleep swear words on the show that some listeners might be sensitive to. For Loudon's performance, we're making an exception. His songs will be played uncensored in this podcast episode.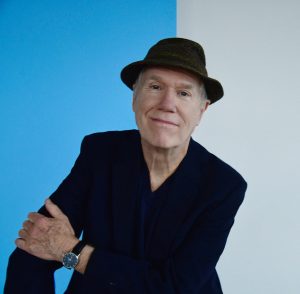 (Photo Credit: Shervin Lainez)
Loudon Wainwright III is a singer and songwriter. He began his folk career in the late 60s, and released his self-titled debut in 1970. His first hit in the early 70s was a novelty song called "Dead Skunk In The Middle of the Road." Although he's occasionally referred to as a novelty singer, his broad musical catalog has proven that to be untrue.
He's recorded 26 studio albums, six compilations, and four live albums. His album High Wide and Handsome: The Charlie Poole Project brought Loudon his first Grammy in 2010 for Best Traditional Folk Album.
The best Loudon Wainwright songs are unrestrained and honest – sometimes brutally so. Sometimes they're funny, sometimes they're sad. Sometimes he howls them at the top of his lungs, and other times they're whisper quiet. He's written openly about his periodically strained relationships with his father, his own children, his ex wives, and the grief he felt following the death of his mother. His talent combined with this vulnerability is what keeps his fans hooked.
Loudon recently turned 75 and commemorated this milestone with an album called Lifetime Achievement. He's still got it. 
About the show
Bullseye is a celebration of the best of arts and culture in public radio form. Host Jesse Thorn sifts the wheat from the chaff to bring you in-depth interviews with the most revered and revolutionary minds in our culture.
Bullseye has been featured in Time, The New York Times, GQ and McSweeney's, which called it "the kind of show people listen to in a more perfect world." Since April 2013, the show has been distributed by NPR.
If you would like to pitch a guest for Bullseye, please CLICK HERE. You can also follow Bullseye on Twitter, YouTube, and Facebook. For more about Bullseye and to see a list of stations that carry it, please click here.
Get in touch with the show
How to listen
Stream or download episodes directly from our website, or listen via your favorite podcatcher!
Liked Loudon Wainwright? Listen to these next...