Episode notes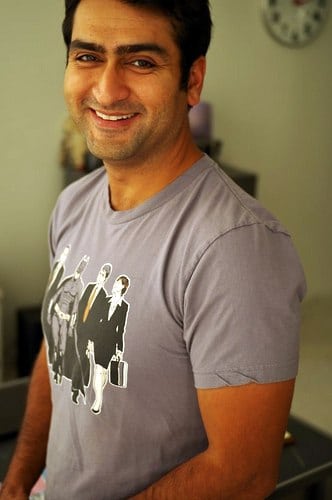 Photo by Jesse Thorn
Kumail Nanjiani on Identity, Comedy, and Working with Mike Judge
When
Kumail Nanjiani
was a boy growing up in Karachi, Pakistan, he absorbed a lot of American culture. He loved Ghostbusters and Gremlins. He read MAD Magazine. And he knew that someday, he'd move to the U.S. What he never imagined is that he'd become a comedian.
His first exposure to stand up comedy was a Jerry Seinfeld HBO special, and a few short years later, Kumail was on stage himself. He's performed with The Second City, at the Upright Citizens Brigade theater, and on numerous late night shows.
He also co-hosts a stand up showcase, The Meltdown with Jonah and Kumail, and stars in HBO's Silicon Valley.
Kumail talks to us about growing up Pakistani, choosing a distinctly American way of life, and creating comedy about things you love, rather than things you hate.
Kumail's Comedy Central stand up special, Beta Male, is available on CD+DVD and by direct download.
This cut of our interview includes the following segments:
Kumail Studies The Cheesecake Factory for "Portlandia"
Kumail on Mike Judge and the Butthead Voice
This interview originally aired in August 2013.
If you liked this, let someone know! Click here to share this segment with your friends.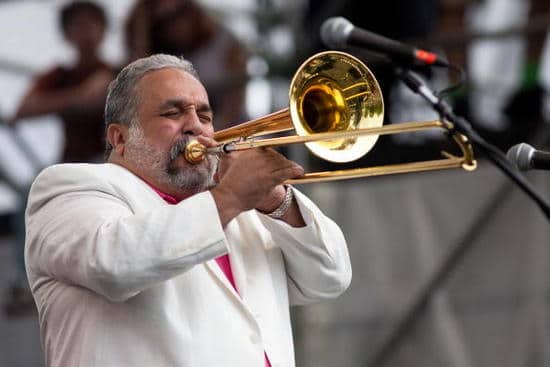 Brendan Hoffman/Getty Images Entertainment/Getty Images
Willie Colón: From Jam Sessions in the Bronx to International Salsa Superstar
When
Willie Colón
was a kid in the South Bronx, he and some his friends from the neighborhood would take their instruments and jam outside in the summers. His neighbors weren't too pleased, but they probably didn't know they had a budding talent in their midst. Willie went on to secure a record deal in his teens and then become a hugely influential musician and bandleader. His music is salsa: a blend of the Caribbean, Africa, South America and his native New York City.
His discography has now sold over thirty million records, and he's collaborated with legendary figures like Hector Lavoe, Celia Cruz and Ruben Blades.
Willie joins us to talk about his early success, how he envisions salsa, and his work with Hector Lavoe and Celia Cruz.
Willie is out on tour frequently; catch up with him on Twitter to find out where he'll be next.
This interview originally aired in April 2014.
If you liked this, let someone know! Click here to share this segment.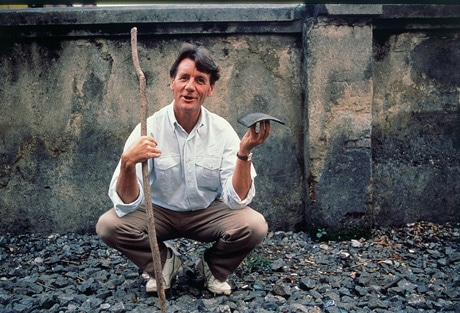 The Outshot: Michael Palin
Jesse explains why Michael Palin is everything good about British colonialism.
This segment originally aired in October 2013.
If you liked this, let someone know! Click here to share this segment with your friends.
Guests
Kumail Nanjiani
Willie Colon
About the show
Bullseye is a celebration of the best of arts and culture in public radio form. Host Jesse Thorn sifts the wheat from the chaff to bring you in-depth interviews with the most revered and revolutionary minds in our culture.
Bullseye has been featured in Time, The New York Times, GQ and McSweeney's, which called it "the kind of show people listen to in a more perfect world." Since April 2013, the show has been distributed by NPR.
If you would like to pitch a guest for Bullseye, please CLICK HERE. You can also follow Bullseye on Twitter, YouTube, and Facebook. For more about Bullseye and to see a list of stations that carry it, please click here.
Get in touch with the show
How to listen
Stream or download episodes directly from our website, or listen via your favorite podcatcher!
Liked Kumail Nanjiani and Willie Colon? Listen to these next...