Episode notes
New to Bullseye? Subscribe to our podcast in iTunes or with your favorite podcatcher to make sure you automatically get the newest episode every week.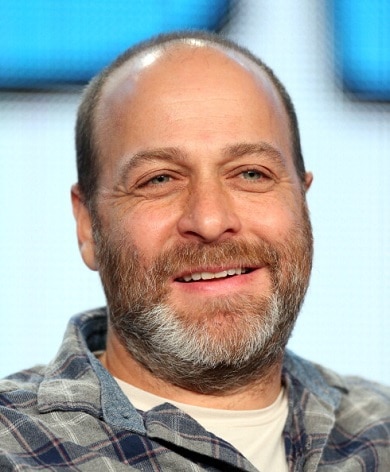 Photo: Frederick M. Brown/Getty Images
H. Jon Benjamin on writing a book about failure and the beauty of fatherhood.
The magic of H. Jon Benjamin is kind of a 1-2 punch. First, there's his voice: a deep baritone that's unmistakable when you hear it. Then, his timing: stilted and deadpan, usually – it catches you off guard and it makes him one of the funniest voice actors alive today.
He can play lovable slackers like Ben from Dr. Katz, Professional Therapist or Bob from Bob's Burgers. Jon can also play macho windbags who are imbued with the kind of flawed humanity that also makes you root for them. His Coach McGuirk on Home Movies was a beloved Adult Swim character right up there with the likes of Space Ghost, Master Shake, and Dr. Rockso.
Perhaps Jon's most iconic voice role is that of Sterling Archer, from the TV show Archer. Sterling's a spy, but he's also a narcissist with a pretty terrible drinking problem. A guy who has gone from being extremely self-serving to slightly less selfish over ten seasons. It is to Jon's credit as a voice actor that the audience can see past this deeply flawed man's exterior and laugh along with him and at him.
With lead roles in some of the most popular comedies of all time, it's hard to call H. Jon Benjamin a failure. But he doesn't really mind the label. In 2018, Jon wrote a book called Failure is an Option: An Attempted Memoir.
In it, he recounts his shortcomings in excruciating detail and how, wouldn't you know it, a lot of those failures opened the door to success: failures in family, in work, in serving fajitas. It's a very self-deprecating, self-aware memoir. And since it's written by H. Jon Benjamin, it's also really, really funny.
Season ten of Archer is out now.
This interview originally aired in May of 2018
About the show
Bullseye is a celebration of the best of arts and culture in public radio form. Host Jesse Thorn sifts the wheat from the chaff to bring you in-depth interviews with the most revered and revolutionary minds in our culture.
Bullseye has been featured in Time, The New York Times, GQ and McSweeney's, which called it "the kind of show people listen to in a more perfect world." Since April 2013, the show has been distributed by NPR.
If you would like to pitch a guest for Bullseye, please CLICK HERE. You can also follow Bullseye on Twitter, YouTube, and Facebook. For more about Bullseye and to see a list of stations that carry it, please click here.
Get in touch with the show
How to listen
Stream or download episodes directly from our website, or listen via your favorite podcatcher!