Episode notes
New to Bullseye? Subscribe to our podcast in iTunes or with your favorite podcatcher to make sure you automatically get the newest episode every week.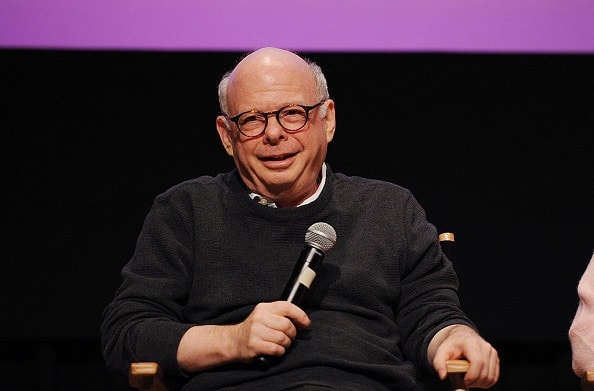 Photo: Ilya S. Savenok / Getty Images
Wallace Shawn on acting and his latest book, 'Night Thoughts'
Who comes to mind when you think of a character actor? There's a lot of good ones, sure … but there's no one quite like the great Wallace Shawn.
On screen he's had over 180 credits! You've seen him in films like Clueless. He played Cher's teacher Mr. Wendell Hall. He had the guts to give her an "C" on her debate speech. As if!
In My Dinner with Andre, Wallace Shawn and Andre Gregory play fictional version of themselves. They spend two hours catching up. They're both dramaturgs and have very different world views. Gregory has a very nihilistic view of life in the early 1980's. Wallace might be a bit more of an optimist.
And it would be truly inconceivable if we didn't mention The Princess Bride. In that classic film, Wallace played the villian, Vizzini, his distinct voice shouting "inconceivable" nearly every time he was on screen.
He's also had regular roles on Gossip Girl and Crossing Jordan. Plus, a ton more really great and memorable work. Maybe you've seen him in Manhattan or Radio Days. Perhaps you heard his voice work in A Goofy Movie or The Incredibles.
Wallace is also an Obie award-winning playwright and the author of several books. When he joined us back in 2017, he had just written Night Thoughts, an extended collection of essays touching on topics like politics, morality, and privilege. Plus, he'll talk frankly about how the movie business has changed since he started acting some 40 years ago. You can hear him as the voice of T-Rex in Toy Story 4 later this month.
About the show
Bullseye is a celebration of the best of arts and culture in public radio form. Host Jesse Thorn sifts the wheat from the chaff to bring you in-depth interviews with the most revered and revolutionary minds in our culture.
Bullseye has been featured in Time, The New York Times, GQ and McSweeney's, which called it "the kind of show people listen to in a more perfect world." Since April 2013, the show has been distributed by NPR.
If you would like to pitch a guest for Bullseye, please CLICK HERE. You can also follow Bullseye on Twitter, YouTube, and Facebook. For more about Bullseye and to see a list of stations that carry it, please click here.
Get in touch with the show
How to listen
Stream or download episodes directly from our website, or listen via your favorite podcatcher!