Episode notes
New to Bullseye? Subscribe to our podcast in iTunes or with your favorite podcatcher to make sure you automatically get the newest episode every week.
And if you're looking for a particular segment to listen to or share, check us out on Soundcloud.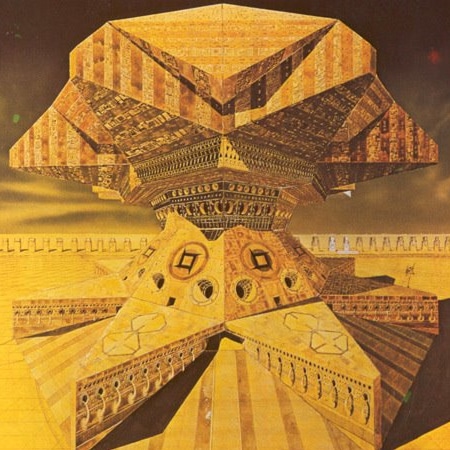 Set design for Jodorowsky's Dune by Chris Foss
Expanding Consciousness with Frank Pavich and 'Jodorowsky's Dune'
When Alejandro Jodorowsky set out to make the first movie adaptation of the sci-fi novel, Dune, he wanted to make something more than a Hollywood sci-fi flick. He wanted something almost beyond description. His goal was to open people's minds and expand their consciousness.
But it was never filmed, and now it lives on a single bound set of storyboards.
Documentarian Frank Pavich interviewed Jodorowsky and his collaborators to tell the story, and called his movie Jodorowsky's Dune. He talks with us about Jodorowsky's dream of making an epic space opera, the process of gathering spiritual warriors and cast members (including Orson Welles, Salvador Dali and Mick Jagger), and how an unfilmed movie can continue to influence other artists.
Jodorowsky's Dune is available on DVD and Blu Ray.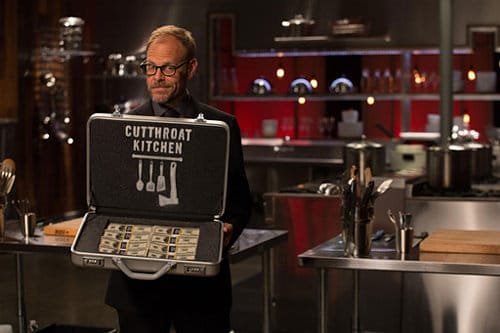 Pop Culture Happy Hour on Sabotage in the Kitchen and Bad-Ass Lady Mercenaries
Linda Holmes and Glen Weldon of NPR's Pop Culture Happy Hour podcast stop by to share some of their newest pop culture obsessions.
Linda recommends checking out the Food Network series Cutthroat Kitchen, a cooking competition show that has all of the thrills and outlandishness of reality television, along with a sense of humor.
Glen recommends the new comic book series Rat Queens, which takes Dungeons and Dragons-style fantasy and comedy and combines them in a satisfying series about a group of female contract killers.
You can hear Glen and Linda every week on NPR's Pop Culture Happy Hour podcast, and check out Linda's writing on the Monkey See blog.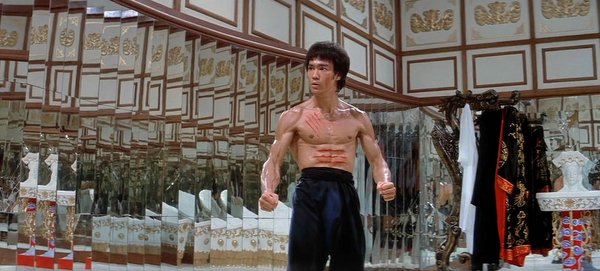 I Wish I'd Made That: Matt Fraction on Loving 'Enter the Dragon'
Artists — the people that make stuff — are always influenced by the work of others. And sometimes, something an artist sees is so good, so perfect that they wish they had made it themselves.
This happens so often to the people we talk to, that we made a segment about it. It's called I Wish I'd Made That.
Matt Fraction writes comic books. Along with artists David Aja and Javier Pulido, Fraction was behind the acclaimed reboot of Marvel's Hawkeye. He writes the dirty, funny, and intensely imaginative series Sex Criminals (the title is literal — the main characters discover they can freeze time when having sex and use that power for Robin Hood-style justice).
The thing Matt Fraction wishes he made isn't a comic. It's Bruce Lee's kung-fu classic Enter the Dragon.
Fraction is the author of the acclaimed series Sex Criminals, now on its seventh issue. The first five issues are collected in Sex Criminals Volume 1.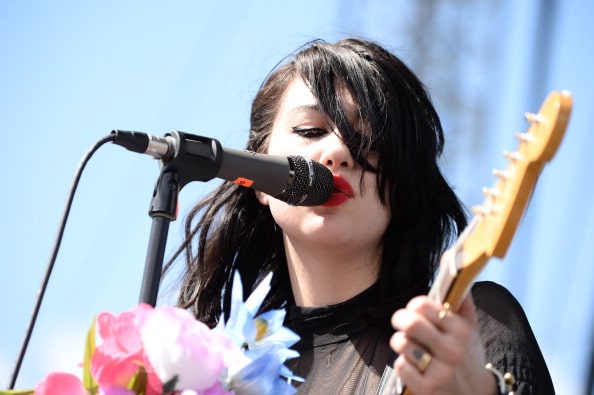 Frazer Harrison/Getty Images Entertainment/Getty Images
Dee Dee Penny of Dum Dum Girls Talks about Early Days on MySpace, Creating a Persona, and Overcoming Anxiety and Stage Fright
Kristin Gundred, AKA Dee Dee Penny, is the creative force behind the band Dum Dum Girls. But she wasn't always front and center. She's played in bands for almost fifteen years now, playing drums and singing in other people's groups. Eventually she realized the only way to create the music she wanted was to do it herself. So Dee Dee created a MySpace page and started working on her music.
Now Dee Dee and Dum Dum Girls have three studio albums under their belt, including their newest, Too True.
Dee Dee talks to Jesse about making music in her bedroom, constructing the persona of Dee Dee Dum Dum, and overcoming anxiety and stage fright to be a rock musician.
Dum Dum Girls newest album, Too True is out now. They're also on a North American tour this fall.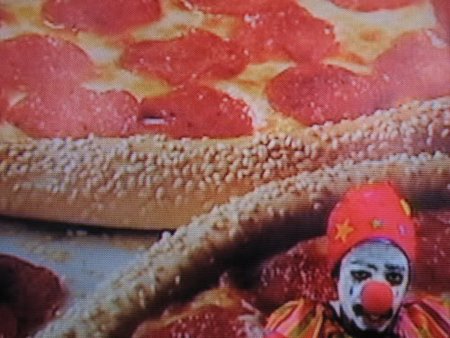 The Outshot: Is 'What's Up Fatlip' the Least Braggy Rap Song Ever Written?
Don't call it a comeback. Jesse tells us about the LEAST braggy rap song ever written, "What's Up Fatlip?".
Guests
Frank Pavich
Glen Weldon
Linda Holmes
Matt Fraction
Dee Dee Penny
About the show
Bullseye is a celebration of the best of arts and culture in public radio form. Host Jesse Thorn sifts the wheat from the chaff to bring you in-depth interviews with the most revered and revolutionary minds in our culture.
Bullseye has been featured in Time, The New York Times, GQ and McSweeney's, which called it "the kind of show people listen to in a more perfect world." Since April 2013, the show has been distributed by NPR.
If you would like to pitch a guest for Bullseye, please CLICK HERE. You can also follow Bullseye on Twitter, YouTube, and Facebook. For more about Bullseye and to see a list of stations that carry it, please click here.
Get in touch with the show
How to listen
Stream or download episodes directly from our website, or listen via your favorite podcatcher!