Episode notes
New to Bullseye? Subscribe to our podcast in iTunes or with your favorite podcatcher to make sure you automatically get the newest episode every week.
If you're in Los Angeles, come hang with us at a cemetery this October. For real! It's how we're kicking off MaxFunWeek. Find details and ticket information here for our upcoming live show on 10/15 at Hollywood Forever's Masonic Lodge.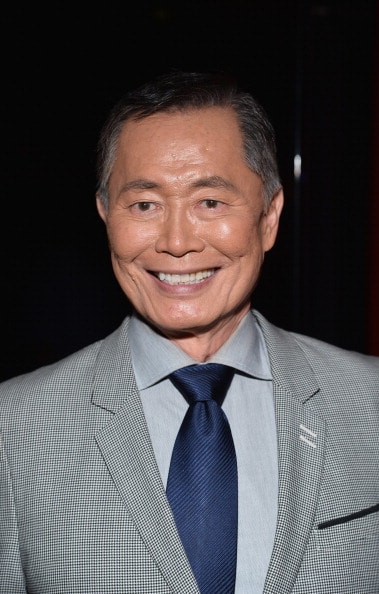 Mike Coppola/Getty Images Entertainment/Getty Images
What Is it Like "To Be Takei"? George Takei on Growing Up Japanese-American (and Gay), Acting Challenges and Yes, 'Star Trek'
Star Trek: The Original Series broke ground with its debut in 1966. The show had a multiethnic cast, and creator Gene Roddenberry tackled social issues in a futuristic setting. George Takei was an original castmember, and helped paved the way for Asian-American actors on television with his character Hikaru Sulu.
Takei went on to reprise his role in the animated Star Trek series and six Star Trek movies. He's also accumulated dozens of other acting and voiceover credits, from the 1956 Japanese monster movie Rodan, to The Simpsons, to Heroes.
But the new documentary To Be Takei goes beyond his acting career to show Takei's remarkable backstory and his positivity in the face of adversity. Before he even began kindergarten, he and his family were ordered at gunpoint to a U.S. internment camp for Japanese-Americans. In puberty, he realized that his emerging crushes were on boys, not girls. Takei chose to remain closeted for decades, to shelter his acting career from any fallout over his sexuality.
Takei spoke to us about his family's struggle to retain normalcy during and after their imprisonment in an American internment camp, starring in the Twilight Zone episode that America couldn't handle, and the impact that being gay has had on his personal and professional life. (Yes, there's a Star Trek question in there too.)
To Be Takei is now in theaters and available on VOD.
If you liked this, share it! Click here for a streaming, embeddable version of this interview.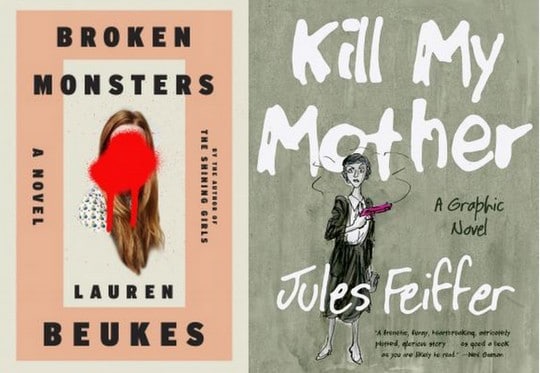 Satisfying Thrills, Chills and Noir: Carolyn Kellogg on New Books
Los Angeles Times book critic Carolyn Kellogg stops by to talk about two innovative new books that should satisfy your need for thrills and chills, or noir-ish detectives and dames.
Her first recommendation is Broken Monsters, by Lauren Beukes, a supernatural detective story set in present-day Detroit.
She also suggests checking out Kill My Mother, by acclaimed cartoonist and writer Jules Feiffer. It's a graphic novel which gives a new twist on noir.
Carolyn Kellogg covers books for the Los Angeles Times. You can find her writing online in the Times' book blog, Jacket Copy or follow her on Twitter @paperhaus.
If you liked this, share it! Click here for a streaming, embeddable version of this segment.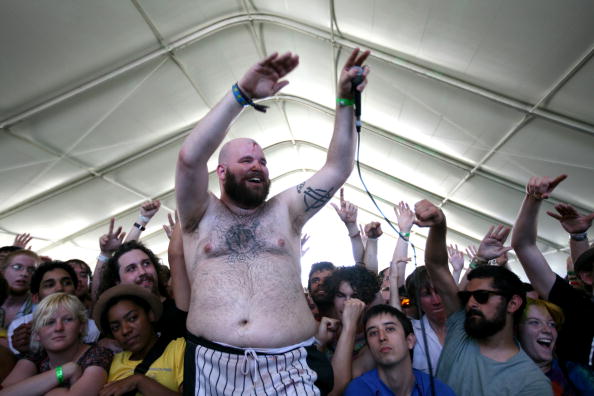 Karl Walter/Getty Images Entertainment/Getty Images
"Music by Participation": Damian Abraham of ****ed Up on Finding Punk Rock
What happens when a hardcore band makes a rock opera, or quadruple tracks their drums, or writes a beautiful love song? Damian Abraham's band, ****ed Up, has done all of that and more. They started back in 2001, and have only gotten more ambitious over time.
Abraham, also known as Father Damian or Pink Eyes, got his first taste of punk rock as a fourteen-year-old, when the lead singer of the band he was seeing jumped off stage and tackled him and his friends. Abraham loved that punk wasn't "music by observation", it was "music by participation".
He talks to us about what it's like to have punk rock be your life and career, the circumstances that spurred his decision to drop his straightedge lifestyle, and the aesthetics of his music.
****ed Up's newest album is Glass Boys. The band will wrap up a string of U.S. tourdates shortly, and will tour Canada in September.
If you liked this, share it! Click here for a streaming, embeddable version of this interview.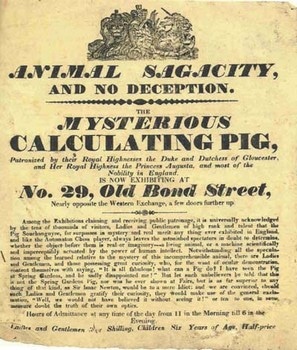 The Outshot: 'Learned Pigs & Fireproof Women'
Jesse thinks you too might be charmed by magician Ricky Jay's history of Learned Pigs and Fireproof Women.
If you liked this, share it! Click here for a streaming, embeddable version of this segment.
Guests
George Takei
Damian Abraham
Carolyn Kellogg
About the show
Bullseye is a celebration of the best of arts and culture in public radio form. Host Jesse Thorn sifts the wheat from the chaff to bring you in-depth interviews with the most revered and revolutionary minds in our culture.
Bullseye has been featured in Time, The New York Times, GQ and McSweeney's, which called it "the kind of show people listen to in a more perfect world." Since April 2013, the show has been distributed by NPR.
If you would like to pitch a guest for Bullseye, please CLICK HERE. You can also follow Bullseye on Twitter, YouTube, and Facebook. For more about Bullseye and to see a list of stations that carry it, please click here.
Get in touch with the show
How to listen
Stream or download episodes directly from our website, or listen via your favorite podcatcher!