Episode notes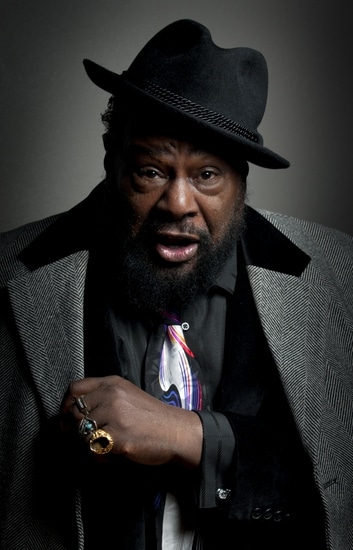 P-Funk's George Clinton: From Doo Wop to Funk, and Saving His Musical Career
The musician, producer and 73-year-old mastermind of Parliament-Funkadelic,
George Clinton
, has never been shy of the limelight. He started his career singing doo wop, later found himself writing songs for Motown, and finally wound up creating a wholly unique sound and visual experience with Parliament-Funkadelic. They made hits like One Nation Under A Groove and Flashlight and their performances were as funky as their tunes.
In recent years, Clinton has found himself entangled in a series of legal battles over the copyrights of his songs. While fighting in the courts, George found himself fighting for his health as well. The doctor of the Funk gave himself his own prognosis: if he was going to continue a musical career and regain agency in his business affairs, he had to clean up his act, and he has.
The pioneer of funk joins us this week to talk about the evolution of his musical career, getting wild onstage, and putting forward momentum back into his musical career — and even gives us an update on Sly Stone.
George Clinton and Parliament Funkadelic are still touring and recording, and Clinton recently released his memoir, Brothas Be, Yo Like George, Ain't That Funkin' Kinda Hard on You?.
If you liked this, let someone know! Click here to share this segment.
Andrew Noz on All-Time Favorite Tracks: Organized Konfusion and Ice-T
Hip hop critic Andrew Noz digs way back in the catalogs of past Bullseye guests
Pharoahe Monch
and
Ice-T
to recommend some of his favorite tracks.
He suggests taking a listen to the amazing technical performances in Organized Konfusion's "Bring It On", and revisiting a poetic early track from Ice-T, "High Rollers".
Andrew Noz is a hip hop journalist. You can find him blogging at Cocaine Blunts or on Tumblr.
If you liked this, let someone know! Click here to share this segment.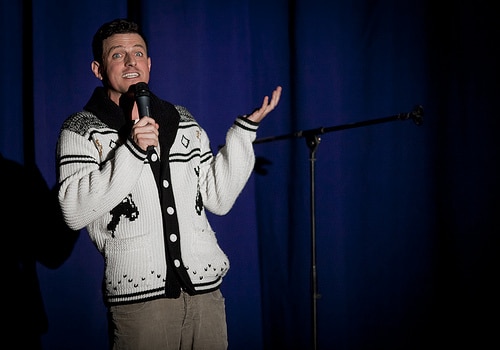 Comedy: Chris Fairbanks Wonders About Owls
The comedian Chris Fairbanks joined us a few years ago at our annual convocation in the woods, MaxFunCon. And he wondered — what's up with all these owls?
You can find more from Chris on his official site and on his podcast Do You Need a Ride?, which he co-hosts with Karen Kilgariff.
If you liked this, let someone know! Click here to share this segment.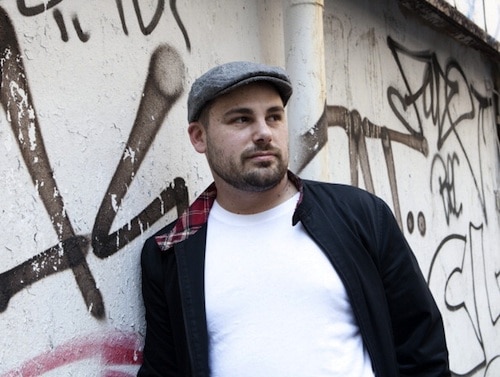 Why Tagging is Beautiful: Christian Acker and "Flip the Script"
You know those tags you see on walls, park benches and trash cans everywhere? You might not think it's something beautiful, but
Christian Acker
does. His book
Flip the Script
is a look at graffiti typography, and celebrates the art of tagging — one of the last strongholds of highly refined penmanship.
Acker collected writing and spoke to graffiti artists all over the country, to chronicle and analyze hand styles from Oakland to Queens. In a world where people too rarely place ink to paper, we'll look at a typographical expression that reflects your individuality, roots, and even how long you've been practicing.
If you liked this, let someone know! Click here to share this segment.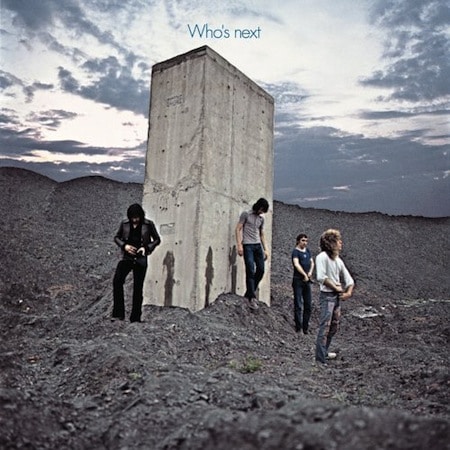 The Outshot: Baba O'Riley
There's at least a couple of good parts of teenagerdom. This week, Jesse shares some of them with The Who's
Baba O'Riley
.
If you liked this, let someone know! Click here to share this segment.
This episode originally aired March 11, 2014.
Guests
George Clinton
Christian Acker
About the show
Bullseye is a celebration of the best of arts and culture in public radio form. Host Jesse Thorn sifts the wheat from the chaff to bring you in-depth interviews with the most revered and revolutionary minds in our culture.
Bullseye has been featured in Time, The New York Times, GQ and McSweeney's, which called it "the kind of show people listen to in a more perfect world." Since April 2013, the show has been distributed by NPR.
If you would like to pitch a guest for Bullseye, please CLICK HERE. You can also follow Bullseye on Twitter, YouTube, and Facebook. For more about Bullseye and to see a list of stations that carry it, please click here.
Get in touch with the show
How to listen
Stream or download episodes directly from our website, or listen via your favorite podcatcher!
Liked George Clinton and Christian Acker? Listen to these next...