Episode notes
New to Bullseye? Subscribe to our podcast in iTunes or with your favorite podcatcher to make sure you automatically get the newest episode every week.
And if you're looking for a particular segment to listen to or share, check us out on Soundcloud.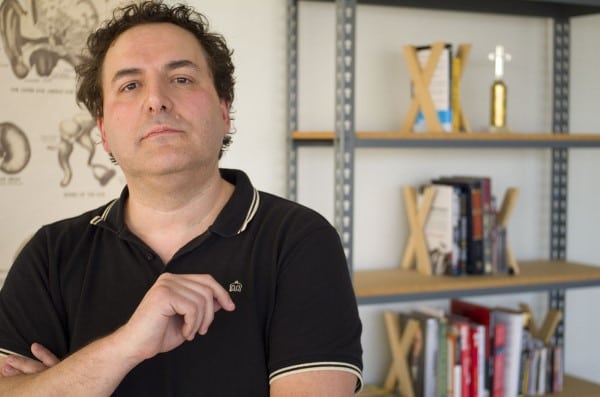 Photo by Jesse Thorn
Tom Scharpling on The Best Show's Past and Future
For most of the past fifteen years, Tom Scharpling has hosted a free-form comedy show called The Best Show. It began on the New Jersey community radio station WFMU, and it grew into its own universe. That universe includes regular calls in character from Scharpling's comedy partner Jon Wurster, and a thriving community of listeners and callers.
A few years ago, the show moved from its home on the radio to a new home on the internet, where it still streams each Tuesday evening night and podcasts every week.
Tom Scharpling joined us to talk about his on-air personality, his community of listeners, and the creation of The Best Show's aesthetic.
A new box set from the Numero Group of Scharpling and Wurster's work is called The Best of the Best Show.
If you liked this, let someone know! Click here to share this interview with someone.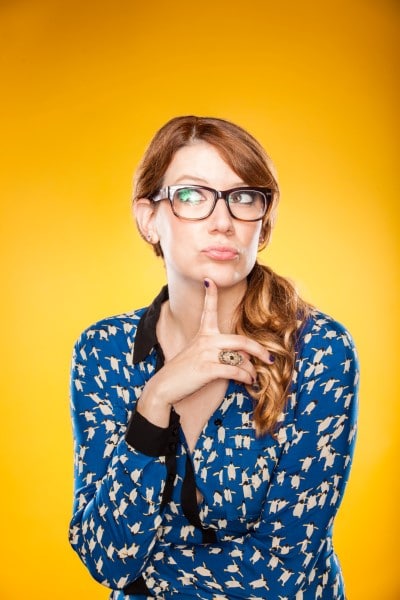 Photo by Eric Michael Pearson
Comedy: Sara Schaefer's Tale of Deodorant
Sara Schaefer is a comedian, writer and performer who's appeared on @Midnight, Late Night with Jimmy Fallon, Best Week Ever, and Inside Amy Schumer. You may have also seen her work with her comedy partner Nikki Glaser on MTV's Nikki and Sara Live.
On her new stand up album, she shared a memory of her treasured middle school years.
Sara Schaefer's debut stand up album is called Chrysalis. You can find Sara's upcoming stand up dates here.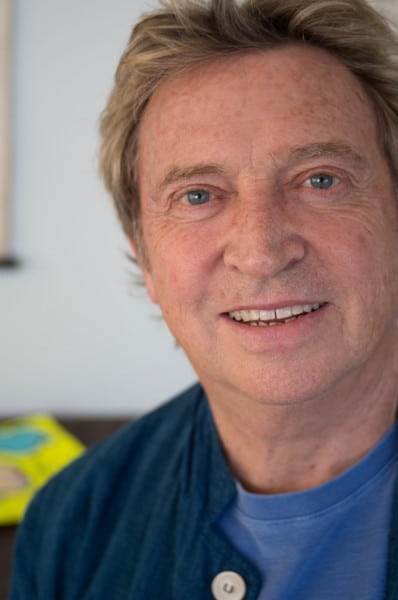 Photo by Jesse Thorn
Andy Summers of The Police on Songwriting and Rock Stardom
By the time The Police released "Roxanne", their first single from their debut album in 1978, guitarist Andy Summers had gone through several phases of his career. By sixteen, he was playing in local clubs and in short order he was playing with the London-based R&B group, Zoot Money's Big Roll Band. That group evolved into a psychedelic rock band in the late 1960s. Summers played a brief American tour with The Soft Machine, then rejoined Zoot Money to play with a new incarnation of The Animals before finally taking a break.
He studied classical guitar for a few years in Los Angeles, and by the time he formed The Police with Sting and Stewart Copeland in 1977, he had playing music professionally for over fifteen years.
Summers' story with that band is documented in the new documentary Can't Stand Losing You: Surviving the Police. The movie is in theaters now.
He joined us to talk about the origins of some of the band's songs and the strange experience of being a rock star.
If you liked this, let someone know! Click here to share this interview with someone.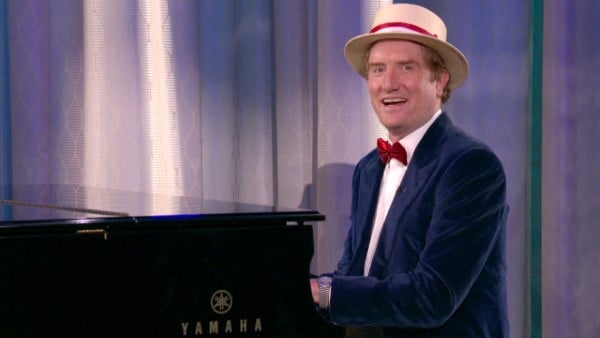 The Outshot: The Nicest Guy in Showbiz
Jesse tells us about one of the folks who made Conan O'Brien's show the weird and wonderful thing it is today. He's Brian Stack, nicest guy in showbiz.
If you liked this, let someone know! Click here to share this Outshot with someone.
Guests
Tom Scharpling
Andy Summers
About the show
Bullseye is a celebration of the best of arts and culture in public radio form. Host Jesse Thorn sifts the wheat from the chaff to bring you in-depth interviews with the most revered and revolutionary minds in our culture.
Bullseye has been featured in Time, The New York Times, GQ and McSweeney's, which called it "the kind of show people listen to in a more perfect world." Since April 2013, the show has been distributed by NPR.
If you would like to pitch a guest for Bullseye, please CLICK HERE. You can also follow Bullseye on Twitter, YouTube, and Facebook. For more about Bullseye and to see a list of stations that carry it, please click here.
Get in touch with the show
How to listen
Stream or download episodes directly from our website, or listen via your favorite podcatcher!