Episode notes
It's MaxFunDrive time! The production of Bullseye is funded by your donations. Become a monthly sustaining member now, and get cool thank you-gifts, plus unlock challenge funds from other donors and help us meet our goal of 4000 new and upgrading members by March 27th. Just visit www.maximumfun.org/donate!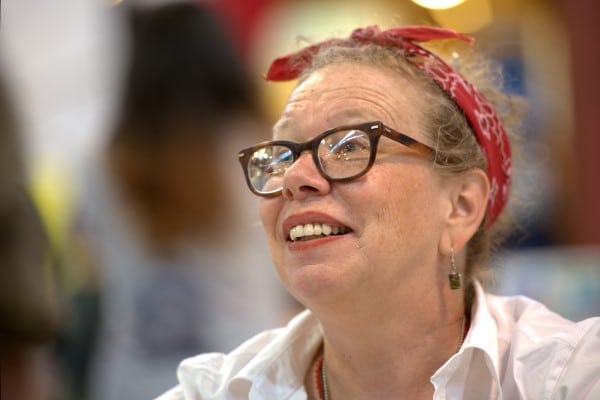 Photo: Guillaume Paumier, CC-BY
Lynda Barry Inspires Us to Get Creative with Monsters
Lynda Barry is a self-identified "freak", a cartoonist, a writer, and for the last couple of years, she's also been a college professor teaching interdisciplinary creativity at the University of Wisconsin.
What does that mean? Well, she encourages students to abandon their fears of creating and embrace their work and process.
Her most recent book, Syllabus: Notes from an Accidental Professor collects her lesson plans and writing and drawing exercises.
Lynda talks with us about using monsters as a tool, why we're sometimes afraid to draw, and how elementary school aged kids can teach us a thing or two.
If you liked this, let someone know! Click here to share this interview with someone.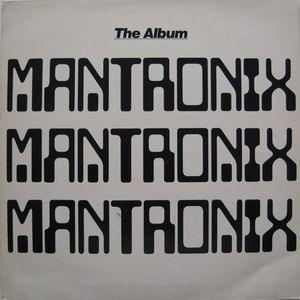 Canonball: Brian Coleman Talks about Mantronix: The Album
Every so often we interview music journalists and experts, and ask them which records they think should be part of the pop music canon. It's Canonball.
This week, we're talking with the acclaimed rap journalist Brian Coleman, author of the series Check the Technique: Liner Notes for Hip Hop Junkies. He chose to talk to us about Mantronix.
In the mid-1980s, producer Kurtis Mantronik and MC Tee joined forces and created the hip hop group Mantronix.
Kurtis Mantronik rocked the TR-808 drum machine, and MC Tee moved the party along with his lyrics.
Together, they recorded Mantronix: The Album, and influenced the producers who followed them.
Brian Coleman's newest edition of "liner notes" is Check the Technique Volume 2.
If you liked this, let someone know! Click here to share this interview with someone.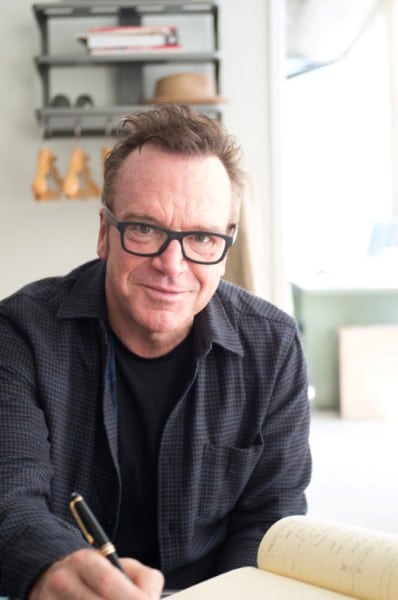 Photo: Jesse Thorn
Tom Arnold Talks About Shaking Off the Bullies and Making His Own Way
Tom Arnold is a real show business survivor. In the mid 1990s he got famous — both the kind you want to be, and the kind you don't want to be. His first big job in Hollywood was as a writer on Roseanne. He ended up married to her. He became a regular on the show and their relationship was tabloid fodder for five years. By the time they broke up in 1994, you couldn't make it through a late night monologue without a Tom Arnold joke.
But that was just the beginning of Tom Arnold's ride. A star making performance in a huge hit movie, True Lies, made him a star. Then a disastrous series of broad comedies made his career a punchline again.
But Arnold never stopped working, as a character actor, as a sports talk show host, as a stand up comic, and now in his 50s he's a dad for the first time and he's now been a star in Hollywood for thirty years. His new show is Yahoo's Sin City Saints. Arnold also continues to perform stand up across the country.
Tom talks with us about growing up in Iowa and fighting bullies, the difficulties of working in Las Vegas, his enduring respect for Roseanne, and the way he's found satisfaction with his work.
If you liked this, let someone know! Click here to share this interview with someone.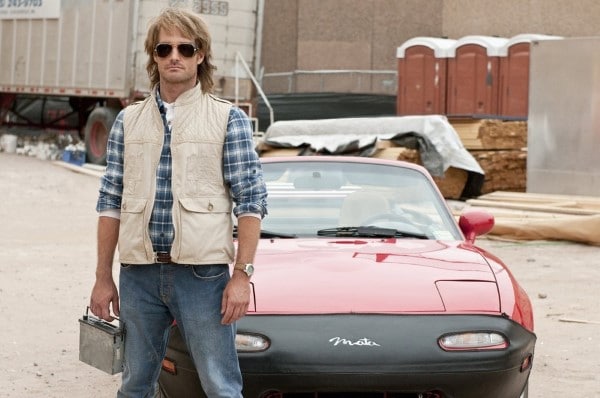 The Outshot: MacGruber
Jesse heartily disagrees with A.O. Scott's review of the film version of MacGruber. In short: MacGruber exists, and the world is better for it.
If you liked this, let someone know! Click here to share this Outshot with someone.
Guests
Lynda Barry
Tom Arnold
Brian Coleman
About the show
Bullseye is a celebration of the best of arts and culture in public radio form. Host Jesse Thorn sifts the wheat from the chaff to bring you in-depth interviews with the most revered and revolutionary minds in our culture.
Bullseye has been featured in Time, The New York Times, GQ and McSweeney's, which called it "the kind of show people listen to in a more perfect world." Since April 2013, the show has been distributed by NPR.
If you would like to pitch a guest for Bullseye, please CLICK HERE. You can also follow Bullseye on Twitter, YouTube, and Facebook. For more about Bullseye and to see a list of stations that carry it, please click here.
Get in touch with the show
How to listen
Stream or download episodes directly from our website, or listen via your favorite podcatcher!