Episode notes
New to Bullseye? Subscribe to our podcast in iTunes or with your favorite podcatcher to make sure you automatically get the newest episode every week.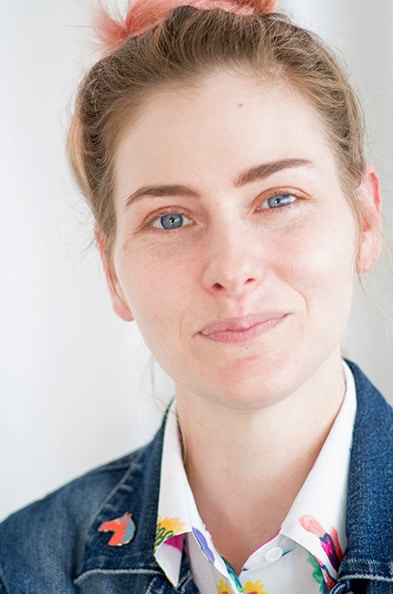 Photo: Jesse Thorn
Lisa Hanawalt on BoJack Horseman, Food Obsessions and Martha Stewart's Horse
Lisa Hanawalt enjoys exploring the strange ins and outs of her world using words and illustrations. Her penchant for drawing anthropomorphized animals to represent characters, including herself, reveals a childlike playfulness, even while exploring adult themes.
Her illustrations and writing have appeared in numerous print and online publications including McSweeney's, Vanity Fair and the New York Times. In 2010, she earned the Ignatz Award for Outstanding Comic for her work on her first comic series, I Want You.
Her work can also be seen on Netflix's Bojack Horseman, where Hanawalt serves as production designer and producer. She can also be heard on the Maximum Fun podcast, Baby Geniuses, which she co-hosts with Emily Heller.
Lisa Hanawalt sat down with Jesse to talk about her work on BoJack Horseman, her latest book of stories and illustrations and her fascination with Martha Stewart's horse.
Lisa Hanawalt's latest book is Hot Dog Taste Test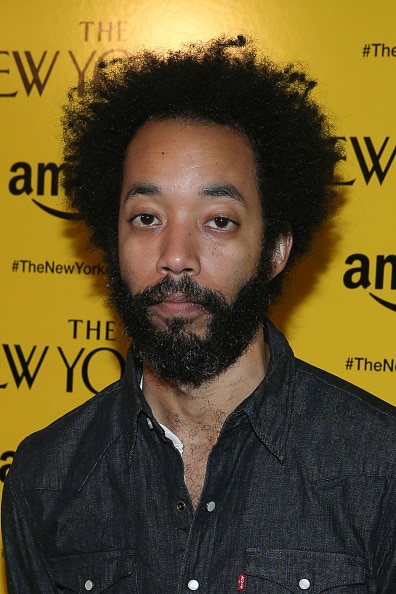 Photo: Maddie Meyer/Getty Images
Wyatt Cenac on Stand-Up Comedy and Creating Space for Diverse Voices
Wyatt Cenac is a stand-up comedian and writer who is best known as a former correspondent for The Daily Show with Jon Stewart. On the program, Cenac's segments often explored issues of politics and society from a black perspective and with a sharp satirical bite.
Cenac served as a writer and voice actor on King of the Hill as well as making appearances on other television shows including Inside Amy Schumer, BoJack Horseman and Maron.
Wyatt Cenac joined Jesse to talk about his new stand-up show, Night Train and the importance of providing a space for alternative voices in comedy.
Night Train is available now on Seeso.com.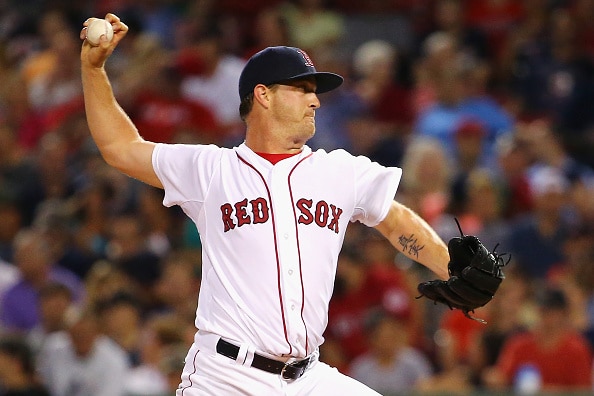 Photo: Maddie Meyer / Getty Images
The Outshot: The Knuckleball
Jesse talk about the mystique and the power of baseball's knuckleball.
Guests
Lisa Hanawalt
Wyatt Cenac
About the show
Bullseye is a celebration of the best of arts and culture in public radio form. Host Jesse Thorn sifts the wheat from the chaff to bring you in-depth interviews with the most revered and revolutionary minds in our culture.
Bullseye has been featured in Time, The New York Times, GQ and McSweeney's, which called it "the kind of show people listen to in a more perfect world." Since April 2013, the show has been distributed by NPR.
If you would like to pitch a guest for Bullseye, please CLICK HERE. You can also follow Bullseye on Twitter, YouTube, and Facebook. For more about Bullseye and to see a list of stations that carry it, please click here.
Get in touch with the show
How to listen
Stream or download episodes directly from our website, or listen via your favorite podcatcher!