Episode notes
New to Bullseye? Subscribe to our podcast in iTunes or with your favorite podcatcher to make sure you automatically get the newest episode every week.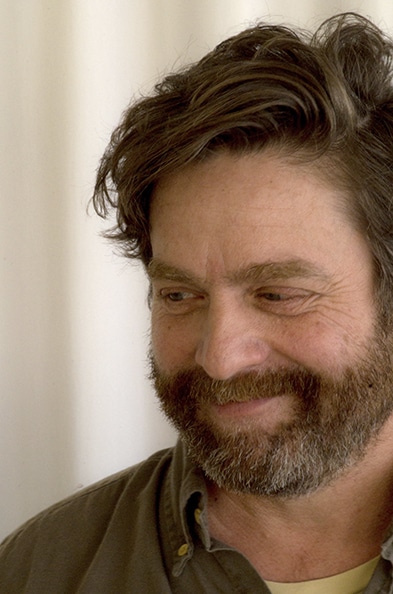 Photo: Jesse Thorn
Zach Galifianakis on Unlikeable Characters, Sudden Fame and Facing "Heartbreaking" Criticism on Public Radio
[r] Zach Galifianakis is an actor, writer and stand-up comedian whose humor isn't for everyone. His comedic observations and characterizations in television and film have made him a unique voice that some people love and others love to hate.
Galifianakis is probably best known for his roles in The Hangover films and in the Between Two Ferns web series. But he's also been in a lot more, from Up in the Air, to Birdman to Bored to Death. He's now the star and co-creator of the FX series, Baskets, currently in its second season. In the show, he plays a clown who can't keep up with the tuition or his classmates at his French clowning school, and returns to his hometown of Bakersfield, California to work in a rodeo.
Galifianakis sat down with Jesse to talk about creating a show that revolves around a mean and unlikeable character, how he contended with the sudden fame that came with The Hangover and what it's like be dissed on public radio.
Baskets airs on Thursday nights at 10 pm on FX.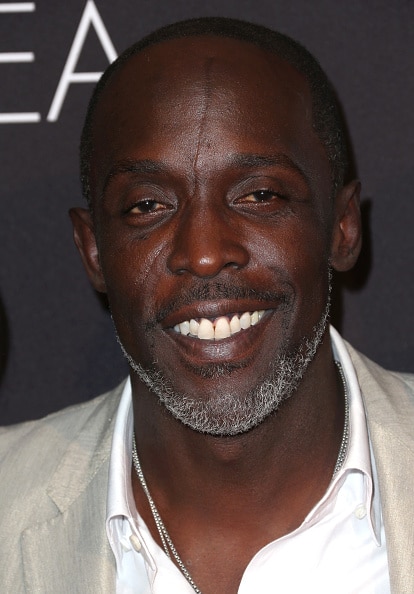 Photo by Frederick M. Brown/Getty Images
Michael K. Williams on His Club Kid Days, Breaking Ground with The Wire and Why a Pop Song Touches Him So Deeply
Michael K. Williams is an actor and dancer who broke out in the role of Omar Little on HBO's
The Wire
. His characterization of a criminal "with a code" made the show a favorite among critics and viewers, one of whom was President Obama.
He was a club kid turned professional dancer, and later turned to acting. His resume includes everything from Boardwalk Empire to Twelve Years a Slave to Inherent Vice. He currently co-stars in the new Sundance TV series, Hap and Leonard, which begins its second season in March.
Williams sat down with us to talk about his memories of being a New York club kid, the difference that playing Omar made in his life and others and the opportunity that led him to realize that being a performer could be a career, rather than just a job.
The second season of Hap and Leonard begins airing on March 15.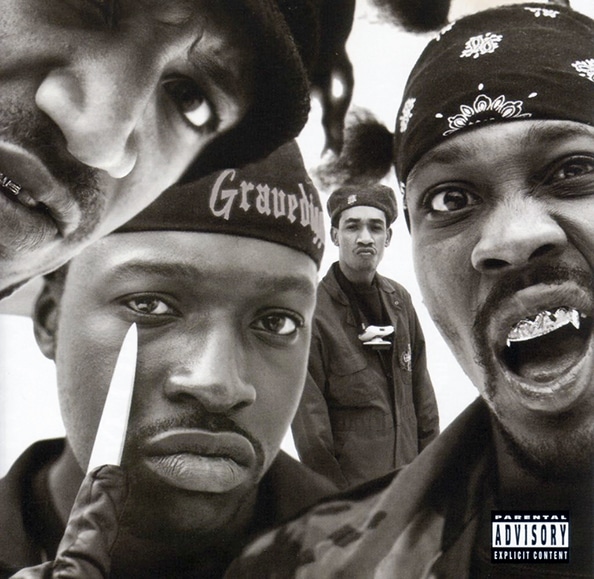 The Outshot: Gravediggaz's Poetic
Jesse remembers the poignancy of the late rapper Poetic, who detailed his harrowing fight with cancer in one of his final songs.
Guests
Zach Galifianakis
Michael K. Williams
About the show
Bullseye is a celebration of the best of arts and culture in public radio form. Host Jesse Thorn sifts the wheat from the chaff to bring you in-depth interviews with the most revered and revolutionary minds in our culture.
Bullseye has been featured in Time, The New York Times, GQ and McSweeney's, which called it "the kind of show people listen to in a more perfect world." Since April 2013, the show has been distributed by NPR.
If you would like to pitch a guest for Bullseye, please CLICK HERE. You can also follow Bullseye on Twitter, YouTube, and Facebook. For more about Bullseye and to see a list of stations that carry it, please click here.
Get in touch with the show
How to listen
Stream or download episodes directly from our website, or listen via your favorite podcatcher!