Episode notes
New to Bullseye? Subscribe to our podcast in iTunes or with your favorite podcatcher to make sure you automatically get the newest episode every week.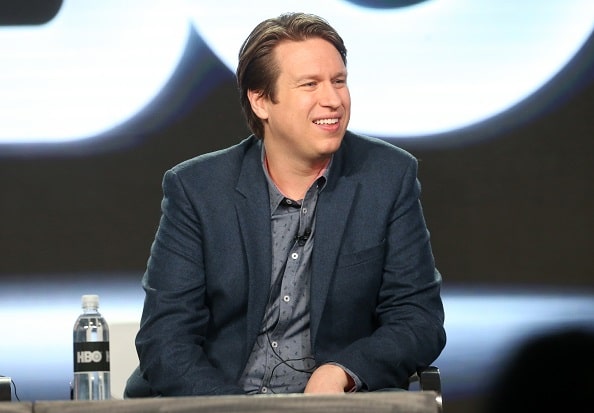 Photo: Frederick M Brown/Getty Images
Pete Holmes, creator and star of HBO's Crashing
This week Jesse talks with standup comic Pete Holmes. He's the creator and star of
Crashing
, a brand new show on HBO that's based in part on his life.
Compared with many of his standup peers, Pete had somewhat of an atypical upbringing. He was raised as an evangelical Christian and attended a Christian college, where he studied to be a youth pastor. He began performing standup in his early 20s, getting his start in New York City's club scene before playing to crowds around the country.
At the age of 28, Pete's marriage fell apart, which forced him to reevaluate his life and beliefs. Pete talks to Jesse about how setbacks such as his divorce and the cancellation of his late night show on TBS, The Pete Holmes Show, ended up paving the way for his current success. His divorce also supplied autobiographical material for his new HBO series Crashing. In the show, he plays a young comedian who finds himself dazed and newly single after his wife leaves him for a boxer.
Crashing premieres on HBO on February 19th.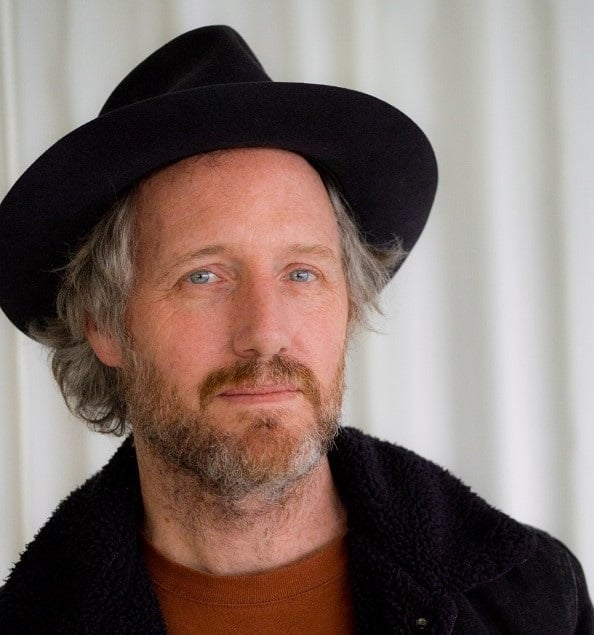 Photo: Jesse Thorn
Mike Mills, director of 20th Century Women
Jesse also talks with Mike Mills, director of
20th Century Women
, which is up for the Best Original Screenplay Oscar. Before his career in feature films, Mills made his name directing short films and music videos, working with bands like Air, Blonde Redhead, and Pulp.
In 2010, Mills directed Beginners, a comedy/drama that told the story of a fictionalized version of his father, who came out of the closet in his late 70s. Christopher Plummer, who played his dad, won an Oscar for Best Supporting Actor.
Mills' latest film, 20th Century Women, is about his mom. It tells the story of Dorothea (Annette Benning), a single mom living in a big house in Santa Barbara with two boarders and her teenage son, Jamie. The movie is also an exploration of the 1970s cultural landscape, including 2nd wave feminism and punk rock.
Mike talks with Jesse about his relationship with his parents, who grew up in the Depression era, as well as his philosophy on character development. He also tell Jesse about one of his first loves: skateboarding.
Learn more about 20th Century Women and where you can watch it.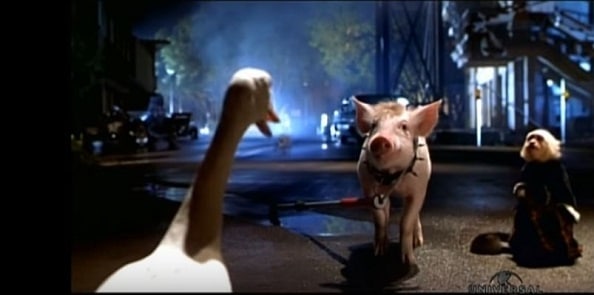 Photo: YouTube
The Outshot: Babe: Pig in the City
You might laugh if you hear about a movie with CGI-rendered talking animals, but that just means you haven't seen Babe: Pig in the City. In this week's Outshot, Jesse explains why a movie about a brave little pig wandering through a bustling metropolis makes him cry every time he watches it.
About the show
Bullseye is a celebration of the best of arts and culture in public radio form. Host Jesse Thorn sifts the wheat from the chaff to bring you in-depth interviews with the most revered and revolutionary minds in our culture.
Bullseye has been featured in Time, The New York Times, GQ and McSweeney's, which called it "the kind of show people listen to in a more perfect world." Since April 2013, the show has been distributed by NPR.
If you would like to pitch a guest for Bullseye, please CLICK HERE. You can also follow Bullseye on Twitter, YouTube, and Facebook. For more about Bullseye and to see a list of stations that carry it, please click here.
How to listen
Stream or download episodes directly from our website, or listen via your favorite podcatcher!