Episode notes
New to Bullseye? Subscribe to our podcast in iTunes or with your favorite podcatcher to make sure you automatically get the newest episode every week.
Ray Suarez guest hosts this week.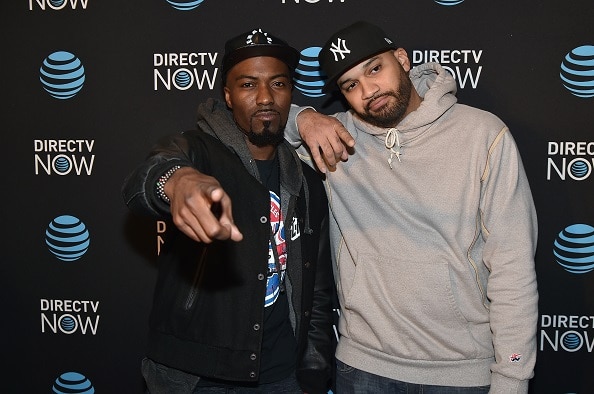 Photo: Theo Wargo/Getty Images
Desus Nice and The Kid Mero on their new Viceland TV show Desus & Mero
Desus and Mero have worked together since 2013 when they started their first podcast
Desus vs. Mero
but have actually known each other since going to summer school together in The Bronx. Both Mero and Desus have huge Twitter followings, where they first cultivated a rapport. Eventually, they transferred it to podcasting. After their first podcast ended, they started
The Bodega Boys
which has a similar vibe and is everything that makes podcasts great; improvised, diverse, hilarious, and irreverent. Their success in podcasting has lead to Vice tapping them to host their flagship late-night show on Viceland, the new television network. It's called
Desus & Mero
, of course.
In for Jesse Thorn, public media legend Ray Suarez talk with Desus and Mero about their new TV show and the differences between being funny on twitter and producing a TV show or podcast. They tell us why they talk about race so much, and give us a look into what it was really like to grow up in Bronx in the 1980's.
You can watch Desus & Mero weeknights at 11 p.m. on Viceland. You can also find The Bodega Boys podcast on iTunes or wherever you download podcasts.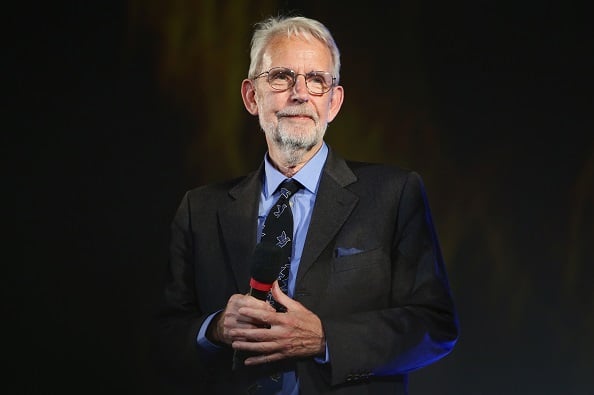 Photo: Vittorio Zunino Celotto
Walter Murch talks sound and film editing and the new book about him, Waves Passing in the Night
Three time Academy Award winning sound designer and film editor Walter Murch has been a part of Hollywood scene for over 50 years. One of his most frequent collaborators is Francis Ford Coppola – he worked on
Apocalypse Now
and
The English Patient
. In his free time, though, he does something completely different: astrophysics. He's particularly mesmerized by Bode's Law, the almost 250 year old theory that explains the spacing and orbit of the planets. Murch is the subject of Lawrence Weschler's new book
Waves Passing in the Night
, which chronicles Murch's education in astrophysics.
Murch tells Ray about how the move from analog to digital machines changed the game, his obsession with science and astrophysics, and what he learned about sound editing from Marlon Brando.
Waves Passing In The Night
is out now.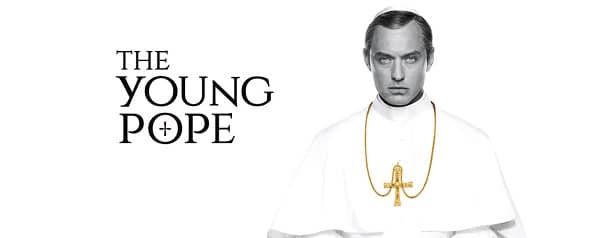 The Outshot: The Young Pope
Photo: HBO
Ray tells us why the HBO limited series
The Young Pope
is so surprisingly captivating.
Guests
The Kid Mero
Desus Nice
Walter Murch
About the show
Bullseye is a celebration of the best of arts and culture in public radio form. Host Jesse Thorn sifts the wheat from the chaff to bring you in-depth interviews with the most revered and revolutionary minds in our culture.
Bullseye has been featured in Time, The New York Times, GQ and McSweeney's, which called it "the kind of show people listen to in a more perfect world." Since April 2013, the show has been distributed by NPR.
If you would like to pitch a guest for Bullseye, please CLICK HERE. You can also follow Bullseye on Twitter, YouTube, and Facebook. For more about Bullseye and to see a list of stations that carry it, please click here.
Get in touch with the show
How to listen
Stream or download episodes directly from our website, or listen via your favorite podcatcher!