Episode notes
New to Bullseye? Subscribe to our podcast in iTunes or with your favorite podcatcher to make sure you automatically get the newest episode every week.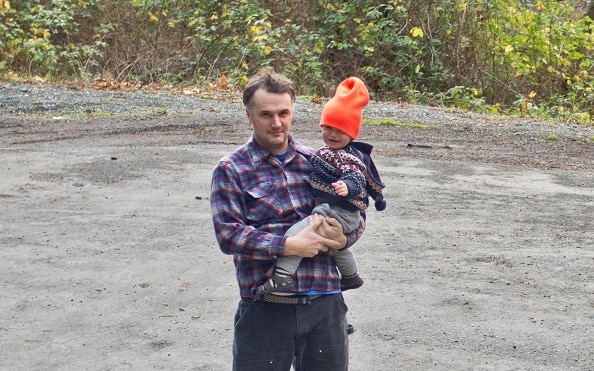 Phil Elverum of Mount Eerie and The Microphones on his wife's death and creating music honoring that experience
First up: Phil Elverum. He's a recording artist and songwriter. Elverum's career dates back over 20 years, first as the Microphones and later Mt. Eerie. He's produced ambitious, beautiful records that mix genres like folk, noise, death metal, shoegaze and more. It sounds a little like we're listing off different bins in a record store, but it's really compelling stuff.
His albums have all gotten a lot of acclaim, not just because of the studio experimentation but because of the beautiful, kind of ephemeral lyrics he used to tackle big, existential questions.
On his latest record, A Crow Looked At Me, he abandons pretty much all of that. His wife, Geneviève, died of pancreatic cancer last summer.
Phil wrote and recorded the album in the room where she died, using instruments she owned. As an album it's raw, plainly spoken and kind of therapeutic. He talks about really specific moments – trips to the hospital, getting rid of old clothes, getting her mail still.
He talks to Jesse about death and dying, and how he processed thatloss through music. Plus, for a little levity, he talks about his high stakes gambling game: Wad Lord
Phil's new album A Crow Looked At Me is out now.
If you liked this, let someone know! Click here to share this segment.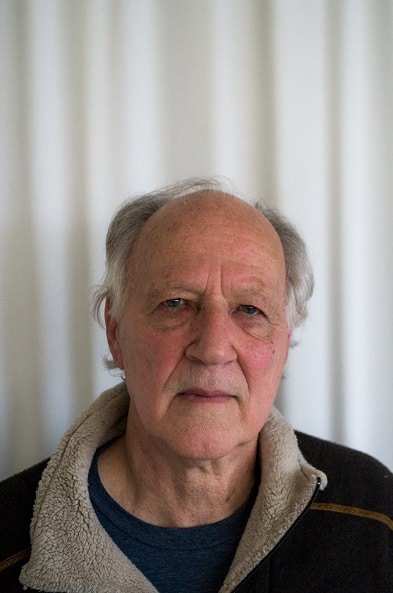 Photo: Jesse Thorn
Werner Herzog on his new film Salt and Fire
From eating a shoe onstage to hauling a steamboat over a huge hill in the Amazon, German film director Werner Herzog is one of those public figures that has a kind of mythology to him him. But in Werner's case, a lot of it's true. He has had a career that spans more than 5 decades and dozens of awards, working both in documentaries and narrative films. He's known for
Grizzly Man
,
Cave of Forgotten Dreams
,
Fitzcarraldo
and
Little Dieter Needs To Fly
. He says that although he doesn't consider himself a workaholic, he has directed a film almost every year from the beginning of his career, with 3 being released in the last year alone.
Jesse and Werner talk about his new film starring Michael Shannon and Veronica Ferres and what it was like when he was shot during a routine interview with the BBC.
Werner's new films Salt and Fire and Queen of the Desert is out now.
If you liked this, let someone know! Click here to share this segment.

The Outshot: Broadcast News
Jesse tells us about his why the 1987 classic dramedy
Broadcast News
is his favorite James L. Brooks film.
If you liked this, let someone know! Click here to share this segment.
Guests
Werner Herzog
Phil Elverum
About the show
Bullseye is a celebration of the best of arts and culture in public radio form. Host Jesse Thorn sifts the wheat from the chaff to bring you in-depth interviews with the most revered and revolutionary minds in our culture.
Bullseye has been featured in Time, The New York Times, GQ and McSweeney's, which called it "the kind of show people listen to in a more perfect world." Since April 2013, the show has been distributed by NPR.
If you would like to pitch a guest for Bullseye, please CLICK HERE. You can also follow Bullseye on Twitter, YouTube, and Facebook. For more about Bullseye and to see a list of stations that carry it, please click here.
Get in touch with the show
How to listen
Stream or download episodes directly from our website, or listen via your favorite podcatcher!