Episode notes
New to Bullseye? Subscribe to our podcast in iTunes or with your favorite podcatcher to make sure you automatically get the newest episode every week.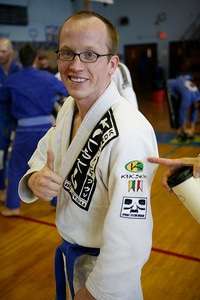 Photo: Jesse Thorn
Chris Gethard on mental health and the importance of failure
Chris Gethard hosted the
The Chris Gethard Show
for 6 years. It aired first on New York City public access, then later on the Fusion network. You might've also seen him on
Broad City
or
Don't Think Twice
, the Mike Birbiglia movie that came out last year.
Chris is also a standup. His latest special, which was produced with Judd Apatow, is called Career Suicide and is kind of a one man show. Career Suicide, specifically talks about alcoholism, depression, and death.
Chris and Jesse talk about his HBO special, and why he's looking forward to taking a break from talking about mental health issues.
Career Suicide premiere's May 6th on HBO.
If you liked this, let someone know! Click here to share this segment.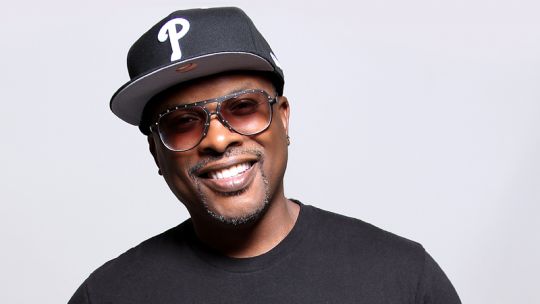 The Song That Changed My Life, with DJ Jazzy Jeff: Funkadelic's Knee Deep
Jeffrey Townes is a DJ, record producer and actor from Philadelphia. But you probably know him better as DJ Jazzy Jeff, the producer and collaborator to Will Smith's Fresh Prince. Growing up in Philly in the late 70s, Jazzy Jeff remembers the song that changed his life. It's Funkadelic's
Knee Deep
.
You can stream his new album Chasing Goosebumps now, and see him on tour this year.
If you liked this, let someone know! Click here to share this segment.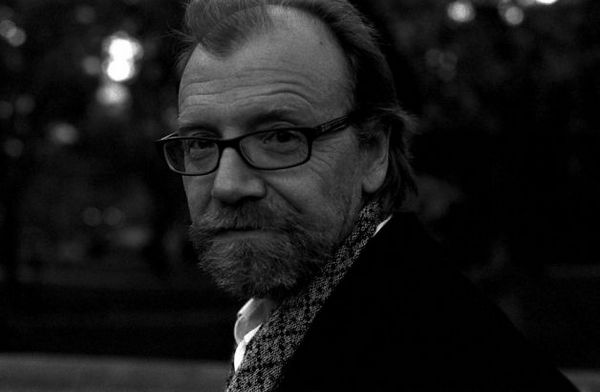 George Saunders on humor, death, and choosing positivity
Photo: Beowulf Sheehan / ZUMA Press
George Saunders is a writer. His short stories have appeared in the New Yorker, GQ, McSweeney's and more. His 2013 book, a short story collection called
Tenth of December
, was a finalist for a National Book Award. His latest is called
Lincoln in the Bardo
– it's his first novel, ever. A lot of his work is funny, but where his other stories focused on absurdity and consumerism,
Lincoln in the Bardo
goes back to the 19th century, it's almost historical fiction.
In his conversation with Jesse, George talks about his process for writing his first novel, and combating the urge to insert jokes into scenes that are too emotional. They talk about whether he's afraid of death, and about that time he was almost died in a plane crash.
You can find Saunders' new book Lincoln in the Bardo in stores and online now.
If you liked this, let someone know! Click here to share this segment.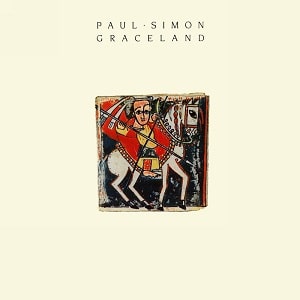 The Outshot: Paul Simon's Graceland
Paul Simon's 1986
Graceland
is the perfect record for middle age.
If you liked this, let someone know! Click here to share this segment.
Guests
George Saunders
Chris Gethard
DJ Jazzy Jeff
About the show
Bullseye is a celebration of the best of arts and culture in public radio form. Host Jesse Thorn sifts the wheat from the chaff to bring you in-depth interviews with the most revered and revolutionary minds in our culture.
Bullseye has been featured in Time, The New York Times, GQ and McSweeney's, which called it "the kind of show people listen to in a more perfect world." Since April 2013, the show has been distributed by NPR.
If you would like to pitch a guest for Bullseye, please CLICK HERE. You can also follow Bullseye on Twitter, YouTube, and Facebook. For more about Bullseye and to see a list of stations that carry it, please click here.
Get in touch with the show
How to listen
Stream or download episodes directly from our website, or listen via your favorite podcatcher!