Episode notes
New to Bullseye? Subscribe to the show in iTunes or via the RSS feed, or check out our SoundCloud page to share any or all of these interviews or recommendations!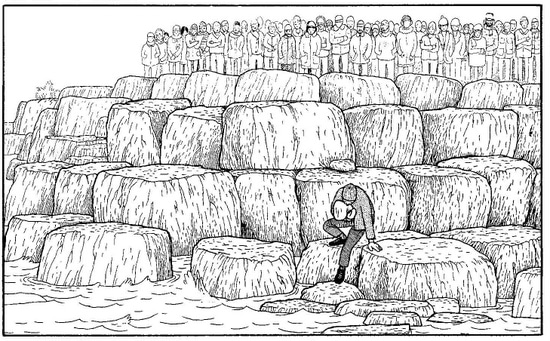 Comics Recommendations: Hawkeye and Don't Go Where I Can't Follow
Brian Heater and Alex Zalben join us this week to share some comics picks. Alex suggests you check out Matt Fraction's Hawkeye, Vol. 1: My Life as a Weapon, a superhero comic about everyday stuff — like attending a BBQ. Brian recommends Anders Nilsen's Don't Go Where I Can't Follow, a very moving pastiche of a couple's relationship.
Brian Heater curates Boing Boing's comics column, and Alex Zalben writes about comics for MTV Geek.
Share Alex and Brian's Comics Picks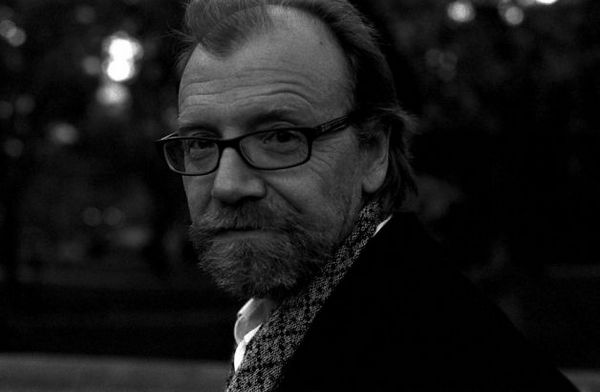 George Saunders on Creative Challenge and Financial Pressure
George Saunders could have been a geophysicist. In fact, he was one. He graduated from the Colorado School of Mines and worked in the oil fields of Sumatra. He came to fiction writing a little later in life, attending Syracuse University's creative writing program (where he now teaches).
Saunders is now well-recognized as one of the greatest short story writers and satirists of our time. He's been awarded a MacArthur "Genius" grant and a Guggenheim Fellowship, along with piles of literary accolades for his collections, which include Pastoralia and CivilWarLand in Bad Decline. His stories often explore a world much like our own, just slightly more grotesque — societies that are terrifying and recognizable. His writing is incisive, sad, and also really funny. His new collection, Tenth of December, is out now.
Saunders talks to us about how people interpret luck and what they do with it, drawing inspiration from a disturbing dream, and unyielding financial pressure (the kind that doesn't even lift when you win a major award).
Embed or Share this interview with George Saunders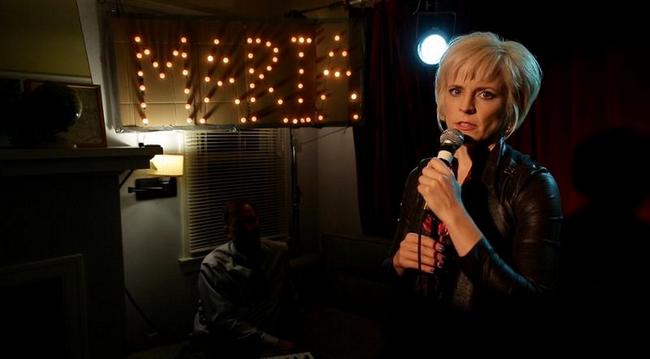 Maria Bamford: Comedy's Orchid
Maria Bamford's comedy is weird and wonderfully distinctive. She's just released a new special, recorded at her home, where she performs a stand up set with breaks "off-stage" to take cookies out of the oven and administer medicine to her pet pug. Her comedy takes on a number of difficult issues, ones that are personal to her — mental illness, suicidal thoughts, or tough family dynamics (she describes her family's favorite pastime as "Joy Whack-a-Mole"). But she doesn't use humor as a shield. She uses it to confront an issue, point-blank.
Bamford talks to us about why she chose to perform a special in front of her parents, processing awful experiences or feelings into jokes, and why she describes herself as "the orchid of comedy".
The Special Special Special is available now. Her new Comedy Central CD / DVD special, Ask Me About My New God, is due out later this year.
Embed or Share this interview with Maria Bamford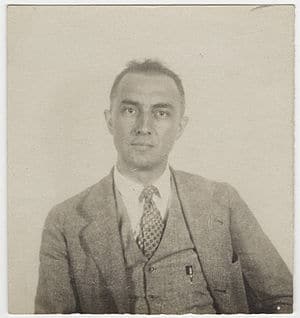 The Outshot: William Carlos Williams' "Danse Russe"
Jesse ruminates on alone time and… William Carlos Williams' "Danse Russe".
Embed or Share this Outshot on William Carlos Williams' "Danse Russe"
Guests
George Saunders
Maria Bamford
About the show
Bullseye is a celebration of the best of arts and culture in public radio form. Host Jesse Thorn sifts the wheat from the chaff to bring you in-depth interviews with the most revered and revolutionary minds in our culture.
Bullseye has been featured in Time, The New York Times, GQ and McSweeney's, which called it "the kind of show people listen to in a more perfect world." Since April 2013, the show has been distributed by NPR.
If you would like to pitch a guest for Bullseye, please CLICK HERE. You can also follow Bullseye on Twitter, YouTube, and Facebook. For more about Bullseye and to see a list of stations that carry it, please click here.
Get in touch with the show
How to listen
Stream or download episodes directly from our website, or listen via your favorite podcatcher!