Episode notes
New to Bullseye? Subscribe to our podcast in iTunes or with your favorite podcatcher to make sure you automatically get the newest episode every week.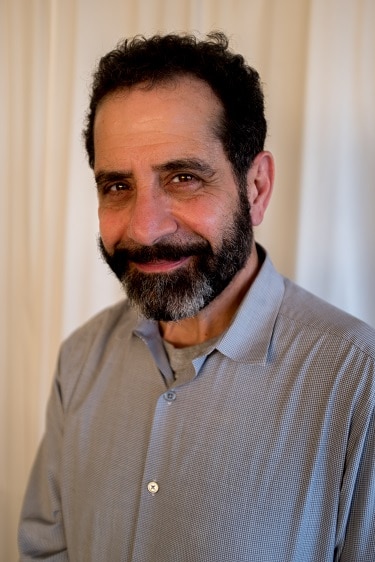 Photo: Jesse Thorn
Tony Shalhoub on the legacy of 'Monk' and the latest season of 'Mrs. Maisel'
Tony Shalhoub is a veteran of both the big and small screens. He's had unforgettable parts in movies like "Barton Fink," "Men in Black" and "Quick Change." He's starred in movies like "Big Night," and TV shows like "Wings."
Tony is probably best known for his work on the hit detective series "Monk." For eight seasons, he played Adrian Monk. In the show, his character had an extreme case of Obsessive Compulsive Disorder and a bunch of phobias, including rodeos, snakes, crowds, heights, glaciers and milk. Despite the challenges he often faced, it only made him better a better detective consultant for the San Francisco Police Department.
These days he's a regular on the Amazon series "The Marvelous Mrs. Maisel." In the series, Tony plays Abe Weissman, a mathematics professor at Columbia, and Midge Maisel's father. He's the kind of guy that's not very stern, but kinda serious. He's also kind of a traditional guy, and he likes sticking to routines.
Tony joins us to talk about the latest season of "The Marvelous Mrs. Maisel." Plus, we take a deep dive into his time on "Monk," and he'll tell us about the film that inspired him to pursue a career in acting.
About the show
Bullseye is a celebration of the best of arts and culture in public radio form. Host Jesse Thorn sifts the wheat from the chaff to bring you in-depth interviews with the most revered and revolutionary minds in our culture.
Bullseye has been featured in Time, The New York Times, GQ and McSweeney's, which called it "the kind of show people listen to in a more perfect world." Since April 2013, the show has been distributed by NPR.
If you would like to pitch a guest for Bullseye, please CLICK HERE. You can also follow Bullseye on Twitter, YouTube, and Facebook. For more about Bullseye and to see a list of stations that carry it, please click here.
Get in touch with the show
How to listen
Stream or download episodes directly from our website, or listen via your favorite podcatcher!