Episode notes
New to Bullseye? Subscribe to our podcast in Apple Podcasts or with your favorite podcatcher to make sure you automatically get the newest episode every week.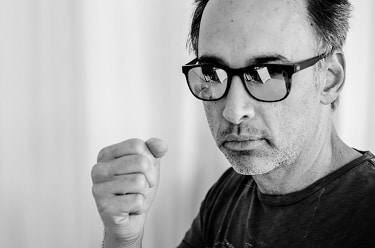 Photo: Jesse Thorn
David Wain on his new Netflix film "A Futile and Stupid Gesture"
David Wain got his first big break very early on in his life as a co-founder of the MTV sketch comedy show "The State." He then went on to direct "Role Models" and the cult classic "Wet Hot American Summer," but the transition from hit network television show to popular movie director was neither clear nor direct. For a long time after "The State," Wain was down on his luck – he didn't have another job and was not being asked to work on anything else. Wain tells Jesse about his time in therapy and how that helped him plan his next move toward filmmaking, which ultimately, led him to where he is today.
His latest Netflix movie "A Futile and Stupid Gesture," is about the successful, yet tragic life of Wain's own comedic hero Doug Kenney. Kenney founded The National Lampoon magazine and made the movies "Animal House" and "Caddyshack" – two movies that had huge impacts on fans of comedy everywhere, including Wain.
Click here to hear the interview on YouTube!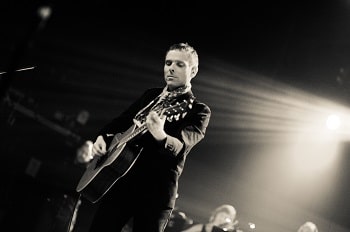 Photo: Kmeron via Flickr Creative Commons
Stuart Murdoch of Belle and Sebastian on his latest EPs "How to Solve Our Human Problems"
The last installment of indie pop band Belle and Sebastian's EP trilogy "How to Solve Our Human Problems" is out this week. Stuart Murdoch is the band's founder and lead vocalist. Belle and Sebastian's records are on hundreds of top 10 lists and their second album "If You're Feeling Sinister" is considered by many critics to be one of the best albums of the '90's.
Murdoch admits that when he was young becoming a musician was never part of his life plan. His path to founding Belle and Sebastian actually began with an illness. In the 1980's, Murdoch first discovered his continued struggle with chronic fatigue syndrome. He dropped out of college, spent a lot of time in the hospital, and moved back in with his parents. It was there in the quiet moments that he began to write tunes on his piano. On the suggestion of his doctor, he joined a class for unemployed musicians where he met Stuart David, Belle and Sebastian's co-founder.
Murdoch also talks with Jesse about his passion for baseball, why many of the songs in the latest EPs are ones your uncle would want to dance to at a wedding, and how his interest in Buddhism and meditation play a part in the overall concept of "How to Solve Our Human Problems."
Click here to hear the interview on YouTube!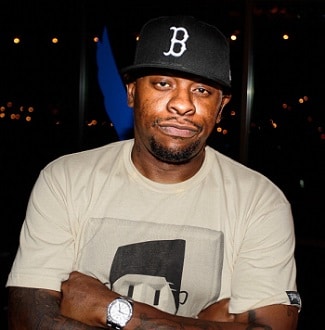 Bob Levey / Stringer / Getty Images
The Outshot: Scarface
And finally, on the Outshot, Houston rapper Scarface has shaped his career by directly facing the trauma and consequences of gang violence, not just the desire for power and fear that fuel it.
Guests
David Wain
Stuart Murdoch
About the show
Bullseye (formerly known as The Sound of Young America) is a weekly celebration of the best of arts and culture. Host Jesse Thorn sifts the wheat from the chaff to bring listeners in-depth interviews with the most revered and revolutionary minds in our culture.
The show is carried by public radio stations around the country, and was the first public radio program west of the Mississippi to podcast. It has received plaudits from publications like Time Magazine (which called it "Pick of the Podcasts") and Salon.com. It was also honored by the iTunes editorial staff as a "classic" Best of iTunes selection. Since April 2013, the show has been distributed by NPR.
If you would like to pitch a guest for Bullseye, please email producer@maximumfun.org. Follow @Bullseye on Twitter and join the Bullseye Facebook group.
How to listen
Stream or download episodes directly from our website, or listen via your favorite podcatcher!