Episode notes
New to Bullseye? Subscribe to our podcast in Apple Podcasts or with your favorite podcatcher to make sure you automatically get the newest episode every week.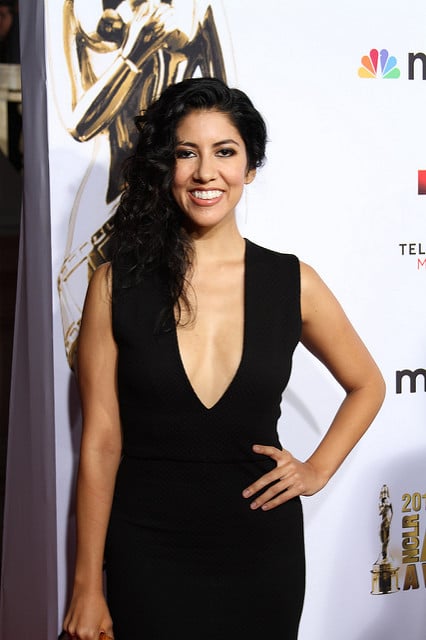 Photo by Richard Sandoval/Flickr
Stephanie Beatriz on Brooklyn Nine-Nine and taking the lead in The Light of the Moon
For five seasons, Stephanie Beatriz has starred on the hit fox show Brooklyn Nine Nine. It's for real one of our favorites, everyone's great in it – Terry Crews, Andy Samberg, Chelsea Peretti. Stephanie plays Detective Rosa Diaz. And Rosa is easily the toughest cop in the precinct – she's brave, she's serious, she rides a motorcycle.
Now, Stephanie is starring in a brand new movie. It's called The Light of The Moon. In it, Stephanie plays Bonnie, a young woman living in Brooklyn with her boyfriend. Towards the beginning of the film she goes through a vicious sexual assault. And from there, the movie tells the story of the aftermath of that event – its effect on her work life, her relationships… even little stuff – like whether or not she wears headphones when she's walking off the subway. It's a little brutal to watch, but it's also nuanced, realistic and really touching.
Stephanie's talks with Jesse about all that and more from NPR's studios in New York.
A quick warning – the second half of this interview contains some honest and frank talk about sexual assault and the trauma dealing with it.
Click here to listen to Stephanie's interview on YouTube!"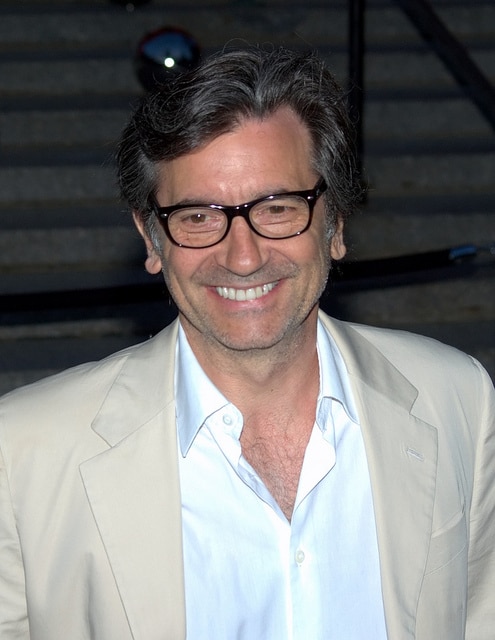 Photo: David Shankbone/Flickr
Griffin Dunne on making a documentary about his aunt, Joan Didion
Griffin Dunne is mainly an actor. Recently he starred alongside Kathryn Hahn in the Amazon series I Love Dick. He was also in the Dallas Buyers Club, an American Werewolf in London, and in the 1985 Scorsese classic After Hours.
He's also a director – and just released his first ever documentary. It's a biography of his aunt, Joan Didion, one of the most critically acclaimed contemporary writers.
Didion rose to fame for her journalism – she immersed herself in stories. In the late 60s, she broke through with Slouching Towards Bethlehem. In her career she covered a bunch of different stuff – the counter culture, war, immigration. She also wrote a handful of novels, a couple memoirs.
She's lead a fascinating life, but until now, there hadn't been a documentary about her. She's pretty private – doesn't give a lot of interviews, either.
The film is called Joan Didion: The Center Will Not Hold, and it's available on Netflix now. Dunne gives us an intimate look at one of the most compelling thinkers alive. It talks about her impact on journalism, her works of fiction too. Dunne also focuses a lot on one of the biggest tragedies to strike Didion's life: in 2003, her husband John Dunne died of a heart attack. Not long after that she also lost daughter, Quintana Roo Dunne.
Click here to listen to Griffin's interview on YouTube!"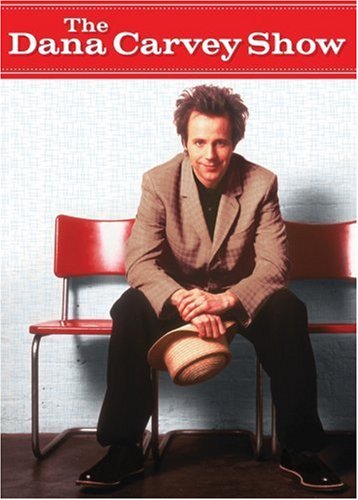 The Outshot: The Dana Carvey Show
Finally, for this week's Outshot, Jesse plugs the Dana Carvey Show – possibly the funniest thing to ever follow Home Improvement on ABC.
Guests
Stephanie Beatriz
Griffin Dunne
About the show
Bullseye is a celebration of the best of arts and culture in public radio form. Host Jesse Thorn sifts the wheat from the chaff to bring you in-depth interviews with the most revered and revolutionary minds in our culture.
Bullseye has been featured in Time, The New York Times, GQ and McSweeney's, which called it "the kind of show people listen to in a more perfect world." Since April 2013, the show has been distributed by NPR.
If you would like to pitch a guest for Bullseye, please CLICK HERE. You can also follow Bullseye on Twitter, YouTube, and Facebook. For more about Bullseye and to see a list of stations that carry it, please click here.
Get in touch with the show
How to listen
Stream or download episodes directly from our website, or listen via your favorite podcatcher!